​Cedric The Entertainer Builds The Neighborhood He Wants On New Sitcom
Cedric has found yet another way to keep audiences entertained with his new sitcom on CBS and CBS All Access.
Posted on Oct 1, 2018 | 10:00am
Cedric The Entertainer
can see things before they happen.
Whether he's taking the stage for stand-up or filming a scene on his new sitcom,
The Neighborhood
, he likes to pause for a moment before the action begins.
STREAM: Series Premiere Of The Neighborhood
"I like energy around me, but right before I start I like it to be quiet," he says. "And then I try to visualize what I want to happen."
In addition to starring on
The Neighborhood
, Cedric is also an Executive Producer on the sitcom, and he's already imagined what the show can become on both sides of the camera: He sees diversity, both in gender and ethnicity. He sees a chance to share opportunities, putting a "directorial committee" to work. And he sees a range of actors, from established stars to young up-and-comers to veterans we haven't seen in a while.
He sees an opportunity to create a community that can tell stories and share in the laughter.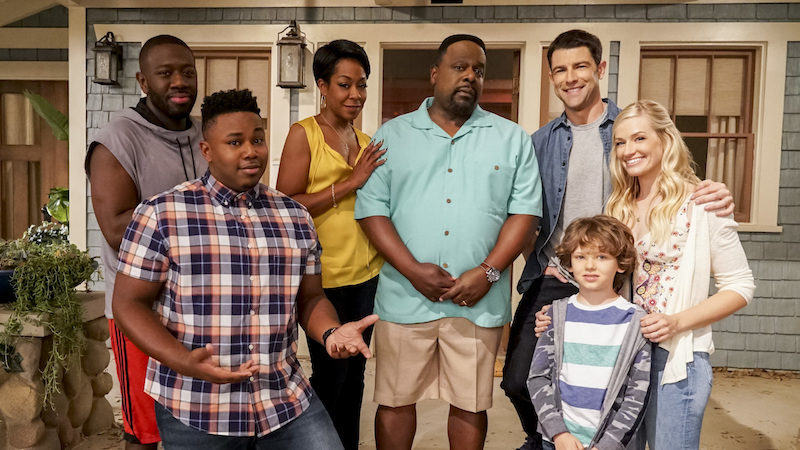 "That's the kind of thing I would really be proud of, is that this 'neighborhood' really became a
neighborhood
," he says with a familiar sparkle in his eye. "That people can talk about their experience of coming on
The Neighborhood
and saying, 'Yes, it felt like I was at home. I was a part of it.'"
Cedric plays Calvin Butler in the new series and, while most people know Cedric as the ultimate host who can bring anybody together, his character
isn't
the most welcoming.
Calvin has felt at home for decades in a historically black neighborhood in Los Angeles, but starts to get a little uneasy when a white family moves in next door. The Johnsons—including Dave (
Max Greenfield
), Gemma (
Beth Behrs
), and Grover (
Hank Greenspan
)—have just arrived from the midwest and couldn't seem nicer.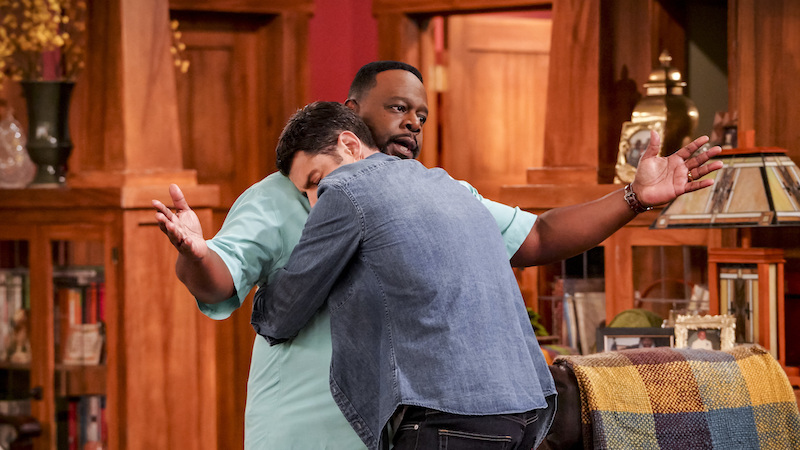 While the rest of Calvin's family—including wife Tina (
Tichina Arnold
) and sons Malcolm (
Sheaun McKinney
) and Marty (
Marcel Spears
)—are game to make new friends, the family patriarch is wary of the newcomers disrupting the culture on their block. It's a situation that serves up laughs while allowing the show to tackle topical issues in society.
Stepping out of his character, Cedric goes right back to connecting with people on set. Having a live studio audience is one of the things he enjoys about doing sitcoms like
The Neighborhood
.
"Situational comedy with an audience is the closest thing to live stand-up," he explains. "You kind of know what's happening, you get an automatic response. You try to take on some energy. You send it out, hopefully it comes right back at you."
Cedric is building community even in those moments, never forgetting that somebody is having a live experience.
"You guys are here. We're here to entertain you. We're also here to give you something that you can take back or respond to or have comments about. I think that helps us motivate, especially in this social-media society. That's important, too: to build that community of voices ... to strike something in them that says, 'This is important to me,' or 'I have an opinion about it.'"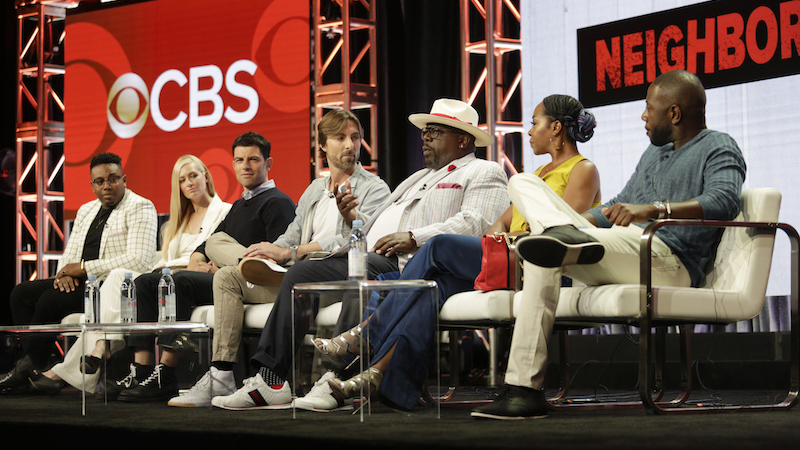 He keeps all this in mind even while he juggles the technical aspects of getting a TV show made each week. Whether with the eye of a producer or writer, he's looking back at the edits for scenes they've already filmed and he's looking forward to the episodes still being planned. And yet he remains present in the moment with his audience.
"It's okay," he says of his workload. "I'm that kind of workaholic, anyway. I'd much rather have my finger on the pulse of things and make sure my touch exists at every aspect of it."
Cedric pauses again to visualize. This time he's picturing where the audience will be enjoying his new show. He sees people sitting around the TV in their living room, a place where families can gather and laugh. And he sees them on airplanes.
Airplanes?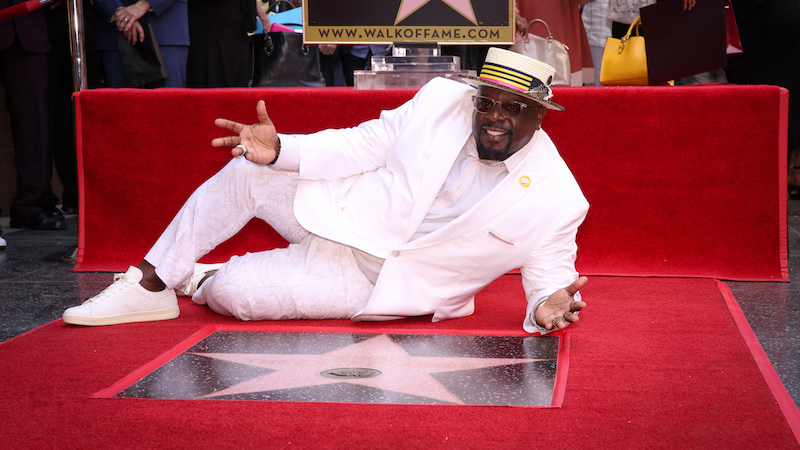 You see, as hard as Cedric is working on
The Neighborhood
, you can still catch him in person as he continues performing stand up all over the country. That means a lot of time on flights, and he's discovered a perk that comes with being in the air.
"That's when I've found myself, nowadays, watching the most television," he says. "Totally in a space where I have the freedom, you know? Even at home, the kids are coming in, your wife says something, the phone rings, it's never quite that locked-in space. When you're on an airplane, your phone's off, it's all you're doing."
You don't have to visualize what Cedric has in store for much longer!
Watch it yourself on all-new episodes of
The Neighborhood
every Monday at 8/7c on CBS and
CBS All Access
!