The Neighborhood Star Beth Behrs Is A Master Of The Meet-Cute
Getting to know her new neighbors has been fun—both on and off camera!
Posted on Nov 13, 2018 | 09:20am
When
Beth Behrs
arrived for her first day at a new high school, she remembers seeing students protesting in the streets. She had just moved to Northern California, a continent and several cultural differences away from her earlier years in a vastly more conservative Virginia town.
"I even dressed like a fish out of water," she recalls. "The style in Virginia was pearls and skirts, and in Marin it was Birkenstocks and pajama pants! I felt like I looked different than everybody, which goes along with the themes
The Neighborhood
—where
Max [Greenfield]
and I move into a community where we look different than everybody."
STREAM: Full Episodes Of The Neighborhood On CBS All Access
Behrs' childhood introduction to a new culture is a handy experience to draw on as she plays Gemma Johnson in
The Neighborhood
, which airs Mondays at 8/7c on CBS and
CBS All Access
.
In the show, the Johnsons are a white family from the Midwest who have moved into a historically black neighborhood in Los Angeles.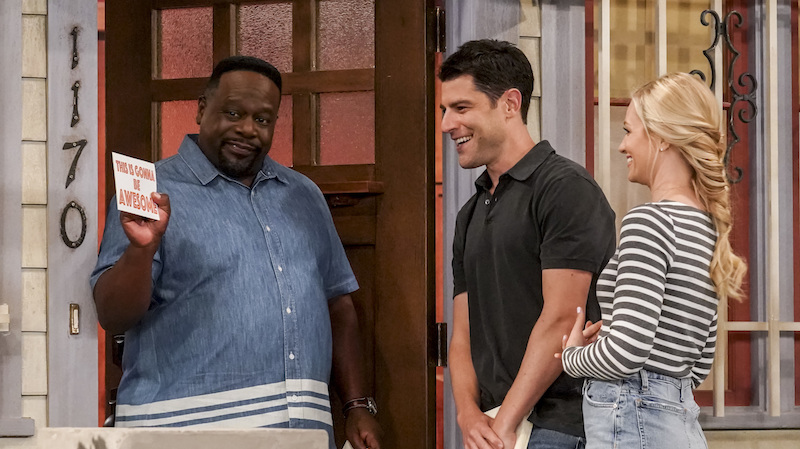 Next door to their new home, the Johnsons find Calvin Butler (
Cedric the Entertainer
), his wife Tina (
Tichina Arnold
), and sons Malcolm (
Sheaun McKinney
) and Marty (
Marcel Spears
). While many film and television shows feature a "meet-cute," where new relationships are forged over an adorable first encounter, that isn't the case with Calvin, who has lived there for decades and isn't thrilled to see his neighborhood changing.
The rest of the Butlers, fortunately, offer a warmer reception.
"You find your people," Behrs said comparing her own experience with her character's. "If you're kind and warm (like pretty much everyone but Cedric's character), you find common ground. Then you make connections with people that you have for a lifetime."
READ: Cedric The Entertainer Builds The Neighborhood He Wants On New Sitcom
In real life, Cedric and Behrs had that kind and warm reception with a perfect "meet-cute" element. They first connected when Behrs was staring in
2 Broke Girls
and he made a guest appearance in the first season. She was already a big fan of his, but the relationship was cemented when they both discovered they had pet Yorkies. They quickly bonded over their shared love for the dog breed.
Coincidentally, many of the cast members on
The Neighborhood
are big animal lovers, too—which has long been a convenient way for Behrs to get to know people.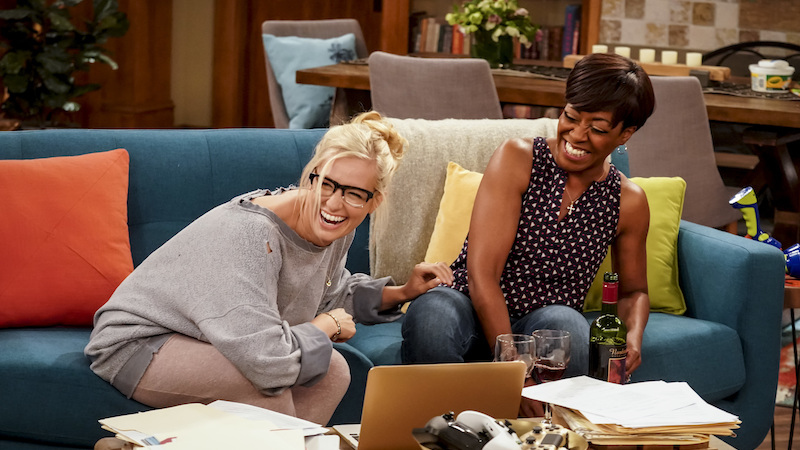 "I mean, that's the only way I know my neighbors truly, is from walking the dog," she says with a smile. "Because you see people, you get to know them. My neighborhood, in particular, I think every single person has a dog."
Another big dog fan from
The Neighborhood
is Spears, also the proud parent of a small pup. The first time Berhs saw him wasn't exactly a "meeting," but it was the perfect setup.
"I saw a play this fall at the Geffen Playhouse called
Ironbound
," recalls Behrs. "It was one of my favorite plays I've ever seen of all time. He was one of the leads of it. I said to my husband, 'I'm dying to work with that guy. He's so talented.' ... It was fun to see him for the first time and meet him in person and be like, 'I'm a really big fan of yours!'"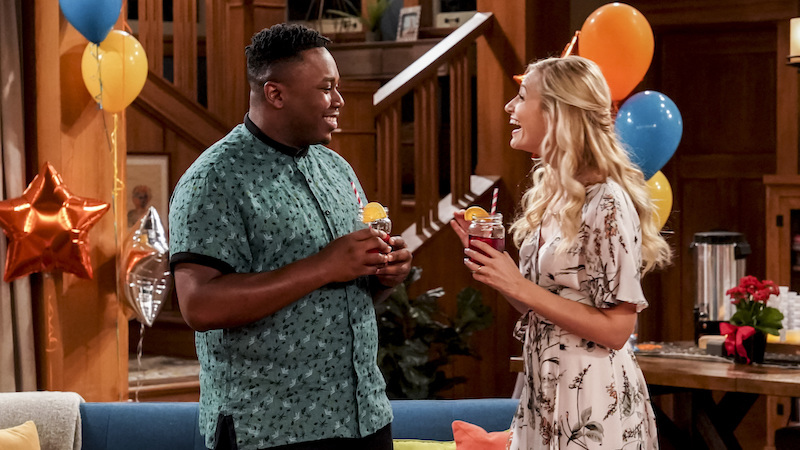 Behrs also didn't have to spend long getting to know her new on-screen husband, either. That's because she and Greenfield had already played a couple in the film
Hello, My Name Is Doris
.
"Max and I became friends because of that movie, and over the years we've run into each other," she says. "We actually once went on vacation in the same place and didn't know it—and ended up getting to hang out on vacation together."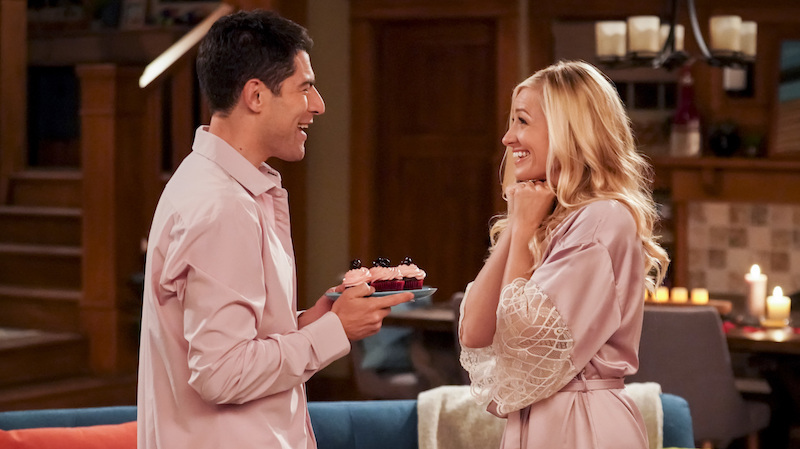 Sometimes actors have to schedule time together so they can build chemistry before going into production. But upon discovering they were cast in
The Neighborhood
, Greenfield was confident. He just told her, "I'll see you at the table read!" (the first meeting when the cast gathers to go over a script together.)
"I also think these characters really fit who Max and I are as humans as well," says Behrs. "And it's been so much fun because there is that instant chemistry."
See their chemistry for yourself when you watch all-new episodes of
The Neighborhood
every Monday at 8/7c on CBS and
CBS All Access
!