Tichina Arnold Proves What Can Be Accomplished Together On The Neighborhood
Like her character Tina, Arnold plays a central role in her communities.
Posted on Nov 28, 2018 | 02:20pm
"It's impossible to raise a child by yourself,"
Tichina Arnold
muses while taking a break on the set of
The Neighborhood
, her new sitcom airing Monday nights at 8/7c on CBS and
CBS All Access
.
"Try raising a kid by yourself," she continues. "When I say 'by yourself,' with no help at all—like no babysitting services, no nothing—it's impossible. So you have to build up a community of people that you can trust, a community of people that you can share information with, and that's what I did with my daughter."
STREAM: Full Episodes Of The Neighborhood On CBS All Access
Between snagging iconic comedy roles, like "Pam" on
Martin
and "Rochelle" on
Everybody Hates Chris
, Arnold was developing a deep appreciation for having a supportive community. "Being a single mom, it had it's moments," she notes. "I remember just breast-feeding, and literally I'd be driving the car on my way to the red carpet while pumping. You know? It's like this is for the birds!"
Her character on
The Neighborhood
, Tina, is also a parent, having raised two young men (Malcolm, played by
Sheaun McKinney
, and Marty, played by
Marcel Spears
) with help and some hijinks from her husband, Calvin (
Cedric The Entertainer
).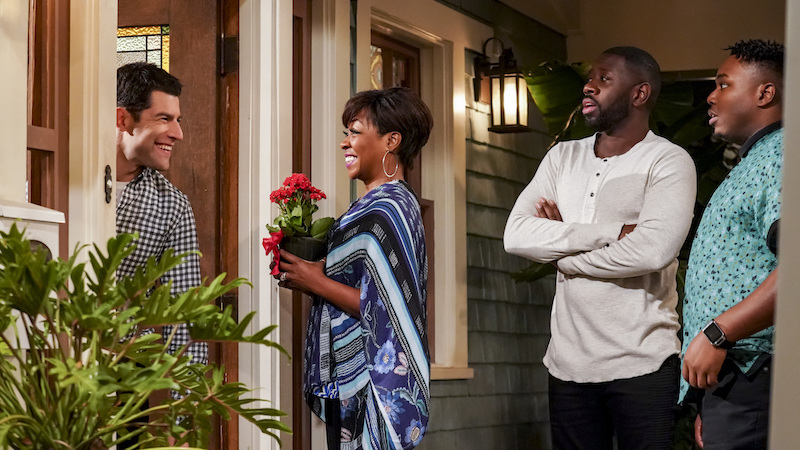 When a white family from the Midwest moves into their historically black neighborhood in Los Angeles, Calvin is initially resistant to changes around their longtime home. But Tina is more inclined to build connections—and understanding—with their new next-door neighbors, Dave (
Max Greenfield
), Gemma (
Beth Behrs
), and their young son Grover (
Hank Greenspan
).
The Neighborhood
explores what makes us different, but also how we're all in it together—and bridges it all with comedy. If there's anybody who understands how to combine comedy with that "it takes a village" outlook, it's Arnold. She credits a number of communities for getting her where she is today and she's helped build some of her own.
Raised in Jamaica, Queens, Arnold is quick to acknowledge a number of her own neighborhood influences. She credits her godmother, who lived three doors down, with teaching her to share and be kind.
Arnold's first best friend, who lived two doors down, taught her to be patient. "I was always just moving, moving, moving, and she was just completely opposite from me, which is why we were best friends," she recalls. Her friend's dad had a reputation for being tough. "But I always saw his soft side, so I always made him laugh. So he taught me how to be funnier because I wouldn't want to get in trouble by him!"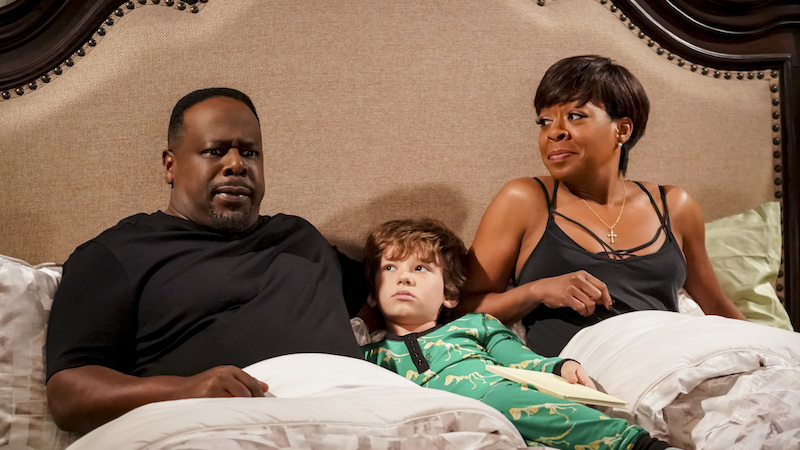 She also discovered how one community can merge into another. Arnold sang in her church, and it's common for choirs to travel through other boroughs to perform concerts. That came in handy as she got older and attended the Fiorello H. LaGuardia High School of Music & Art and Performing Arts.
"My first day of high school I was a little scared," she remembers. But at a school known for drawing talented young performers from across the city, she quickly recognized faces from the choir circuit. "It was like, "Oh wow, oh cool, I know some seniors!' ... Even the ones that I didn't know, they knew somebody that I knew."
Arnold would eventually find herself in Los Angeles looking to grow her own community in a new city. She says her California friends have long relied on each other, and have been especially helpful when it comes to parenting.
READ: Cedric The Entertainer Builds The Neighborhood He Wants On New Sitcom
Of course, technology has changed since Arnold was in high school. "Literally, I have my friends watching her social-media accounts," she says about raising her teenage daughter. "I even tell my people that follow me on social media, "If you see her doing something wrong, correct her, please!"
But while some things change, the values stay the same. "I would do it for your kids," she points out. "If your child was running around here like a banshee I would be like, "Sit your behind down!' It's just, to me, community is whatever and wherever you make it. It starts with you. You are the community."
Arnold's social-media followers may recognize her daughter Alijah from
popular Instagram videos where the two sing in the car
. It started with hour-long commutes to school, which were no fun at 6am. So Arnold decided to turn off the news radio—and turn on whatever song Alijah wanted to sing.
Arnold, who proved she could sing with her breakout performance in
Little Shop Of Horrors
, always hoped her daughter would be a natural singer. And she is—check out the hashtag
#TICHINAandALIJAH
on Instagram!
"She sings her butt off now," says the proud mom. "And then I realized the responses that [posting the videos] got. I used to read the comments on my Instagram and I used to have single dads, grandparents, aunts, uncles, [all sorts of] people hitting me up, like, 'Oh my God, I thought I was the only person going through this, this morning taking the kids to school. Thank you, can you please post more videos?'"
Just like that, Arnold built another community.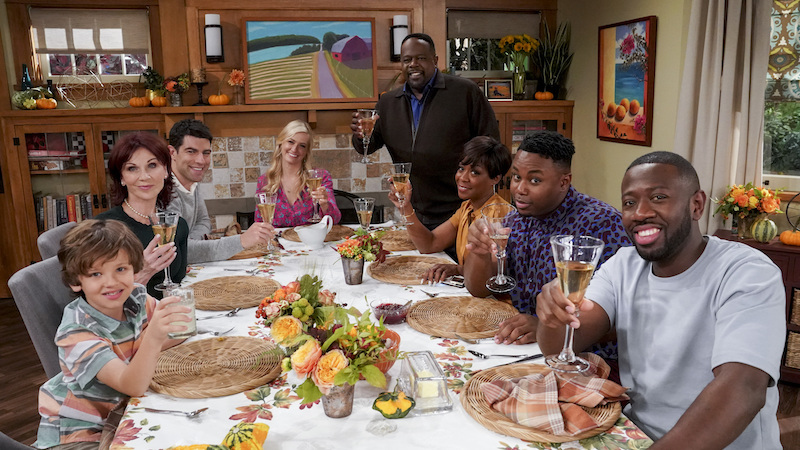 Don't miss Arnold and her new TV community on
The Neighborhood
on Mondays at 8/7c on CBS and
CBS All Access
.