Back to Cast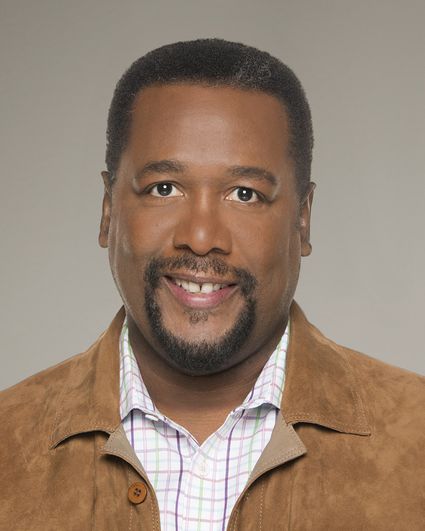 Biography
Wendell Pierce is an actor, philanthropist and four-time NAACP Image Award winner.

Well known for his role as Det. Bunk Moreland in "The Wire," Pierce's other television credits include "Ray Donovan," "Treme," "The Michael J. Fox Show," "The Weber Show," "The Gregory Hines Show," "Maloney," "The Brian Benben Show," "Numb3rs," on the Network, "Law and Order," "Third Watch," "New York Undercover" and "I'll Fly Away." His credits include the miniseries "Advocate's Devil," the telefilm "Never Give Up: The Jimmy V Story," "Strapped," "Vietnam War Story" and the BBC miniseries "With Two Lumps of Ice."

On the big screen, Pierce starred in the feature film "Four," which earned him a Best Actor nomination at the 2013 Independent Spirit Awards. He also appeared in Taylor Hackford's "Parker," "The Twilight Saga: Breaking Dawn, Part Two," "Horrible Bosses," "Ray," "The Fighting Temptations," "Brown Sugar," "Volcano," "Bullworth," Spike Lee's "Get On the Bus," "Sleepers," "Waiting to Exhale," "Hackers," Woody Allen's "Manhattan Murder Mystery" and "Husbands and Wives," "Malcolm X," "A Rage in Harlem," "Bonfire of the Vanities," "Casualties of War," "Family Business," "Ishtar," and "Patty Hearst." Currently, he is in production on "Selma," which releases later this year.

In addition to his extensive television and film credits, Pierce has had an impressive career as a stage actor, including his role in the world premiere of "Queenie Pie" at the Kennedy Center. His Broadway stage credits include "The Piano Lesson," "Serious Monkey" and "The Boys of Winter." Off-Broadway, he appeared in "The Good Times are Killing Me," and for the New York Shakespeare Festival, he appeared in "Cymbeline" and "Two Gentlemen of Verona." He also acted in "Waiting for Godot," set on a rooftop surrounded by water in post Hurricane Katrina New Orleans, August Wilson's "Fences" at the Pasadena Playhouse, opposite Laurence Fishburne and Angela Bassett, and the Oedipus Plays in the ancient Herod Atticus Theatre at the Acropolis in Athens, Greece. Most recently, Pierce produced the Tony Award and Pulitzer Prize-winning play "Clybourne Park."

In addition, Pierce hosts the Peabody Award-winning radio program "Jazz at Lincoln Center." He has won five Los Angeles Emmy Awards for his narration of "Golden Days, Purple Knights: 50 Years of the Los Angeles Lakers."

Philanthropy in Pierce's hometown of New Orleans is near and dear to his heart. He has been a prominent voice in the rebuilding of the neighborhood in which he was raised. He helped form the Ponchartrain Park Community Development Corp., a non-profit corporation to rebuild 500 affordable and environmentally friendly homes which will preserve the community's unique character and help longtime residents come back to the neighborhood from which they were displaced after Hurricane Katrina. His work in New Orleans has been featured on CNN and he appeared as himself in Spike Lee's documentary "When The Levees Broke," telling his family's story of loss in New Orleans following the storm.

Pierce received a Bachelor of Fine Arts Degree from New York's Juilliard School of Drama. Currently, he splits his time between Los Angeles, New York and New Orleans. His birthday is Dec. 8.

Follow him on Twitter at @WendellPierce.