Back to Cast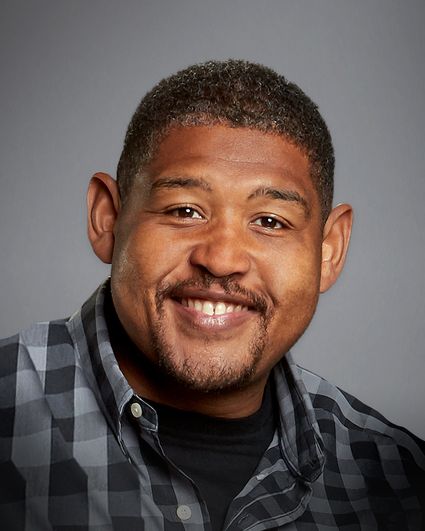 Biography
Omar Miller has a long list of television and feature film credits. He started his Hollywood acting career in the comedy Sorority Boys, which was shot while he was still enrolled in film school at San Jose State University. Subsequently, he was named Best Male Actor of his graduating class. Immediately following graduation, Miller landed a highly coveted role opposite Eminem in the feature film 8 Mile, alongside Mekhi Phifer and Kim Basinger.

Miller's television credits include a starring role with Dwayne "The Rock" Johnson in the series Ballers for which he received an NAACP Image Award nomination, CSI: Miami, the voice of Raphael on the Emmy-nominated animated series Rise of the Teenage Mutant Ninja Turtles, and Undefeated alongside John Leguizamo.

Recently, he created and hosted Esquire Network's reality travel series Weekend Fix, which he parlayed into #advantageOmar for Tennis Channel's Grand Slam coverage and created the sports-oriented O-ZONE podcast.

Miller's feature film credits include Homefront written by Sylvester Stallone and starring James Franco, Jason Statham, and Winona Ryder, Above Suspicion, The Express, Things We Lost in the Fire with Halle Berry and Benicio del Toro, Get Rich or Die Tryin' with 50 Cent and Terrence Howard, and Shall We Dance? with Jennifer Lopez, Susan Sarandon, and Richard Gere. Additional film credits include Spike Lee's war drama Miracle at St. Anna, Transformers, Blood Done Sign My Name, The Sorcerer's Apprentice, and Gordon Glass, which he also had the distinction of writing, producing and directing. The Lion of Judah marked Miller's foray into the world of animation.

Born and raised in Anaheim, CA, Miller currently lives in Los Angeles. His birthday is Oct. 7. Follow him on Twitter @omarmiller and Instagram @omarbensonmiller.