Back to Cast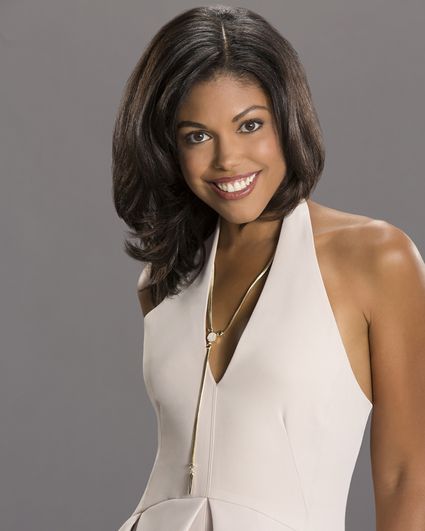 Biography
Birthday: August 27
Prior to THE BOLD AND THE BEAUTIFUL, Mosley starred as Christina Moore on "Guiding Light" from 2008-2009. Her other television credits include "Hi-5," "Law & Order: CI," "Gossip Girl," "Nate the Great" and "Hart of Dixie." Her film credits include "Men in Black 3," "Burn After Reading" and "For Love of the Film." Having earned her BFA in Drama from New York University's Tisch School of the Arts, Mosley's theater credits are extensive.
In partnership with her co-star Lawrence Saint-Victor and Executive Producer/Head Writer Bradley P. Bell, Mosley co-created and co-wrote "Room8," THE BOLD AND THE BEAUTIFUL's first web series that coincides with the show's storyline. "Room8" can be seen in its entirety on CBS.com. Also, she is a singer and songwriter whose music has been featured on THE BOLD AND THE BEAUTIFUL.
Mosley received her first NAACP Image Award nomination for Outstanding Actress in a Daytime Drama Series for her work on THE BOLD AND THE BEAUTIFUL in 2014.
In her spare time, Mosley sits on the board of Covenant House, the largest privately funded agency in the U.S. that provides shelter and other services to homeless, runaway and throwaway youth. Also, she is a celebrity ambassador for the National Eating Disorders Association and is active in many other charities. Mosley is a founding member and Philanthropic Chair of Ammunition Theater Company.
Mosley splits her time between Los Angeles and New York with her husband, Jeremiah Frei-Pearson.