Back to Cast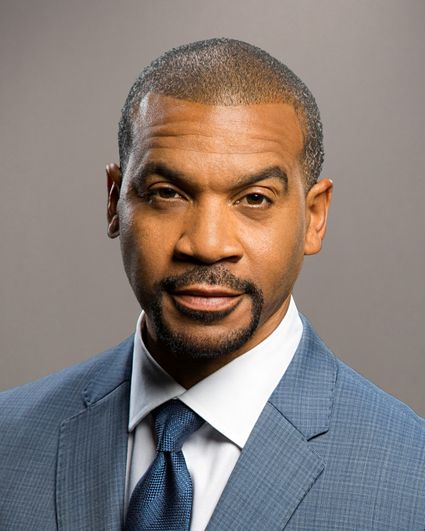 Justin Barber
Aaron D. Spears
Biography
Aaron D. Spears stars as Justin Barber, attorney and long-time friend and right-hand-man to billionaire publishing magnate Bill Spencer (played by Don Diamont) on The Bold and the Beautiful.

Spears has appeared in guest starring roles on numerous television shows such as The Rookie, This is Us, Girlfriends Guide to Divorce, Greenleaf, Boston Legal, Lincoln Heights, Bones, Criminal Minds, Castle, and NCIS.

His film credits include the blockbuster hits Babel and I Love You, Man, in addition to the independent film, The Mannsfield 12, in which he starred, composed the music and lyrics, as well as executive produced. He also starred in the made-for-television movie, For the Love of Christmas.

Recently, Spears appeared as a series regular on Becoming Mary Jane. Spears is the recipient of four nominations in the category of Outstanding Actor in a Daytime Drama Series for the NAACP Image Awards for his role on The Bold and the Beautiful in 2011, 2012, 2013 and 2014.

A successful producer and writer, Spears established his own company, HENNA, LLC, which brings a new facet of spoken-word poetry and thought-provoking films to Hollywood. An avid sports enthusiast, Spears is a native of Washington D.C. and celebrates his birthday on July 10th.