Episode Guide
Season 15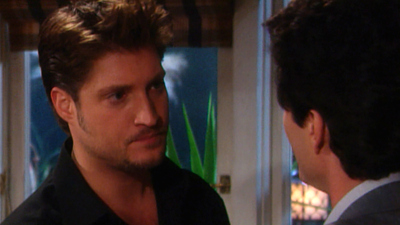 Classic Episode: 6/28/2002
S15 E198
Jun 28, 2002
Whip (Hearst) is surprised to learn that Deacon (Kanan) has agreed to stay away from Brooke (Lang) by taking Bridget (Finnegan) on a publicity tour for the Forrester Creations Ambrosia line. Not realizing that his wife heard him profess his love to her mother over the baby monitor, Deacon tells Whip that he made the decision because of that close call. Whip assures Deacon that the baby will be surrounded by nothing but love from the day he or she is born. Meanwhile, Stephanie (Flannery) sits outside the Big Bear cabin in her car while Bridget goes inside to confront her mother over her egregious betrayal. In a heartbreaking moment, an angry Bridget demands that Brooke tell her how many times she and Deacon were together. Brooke attempts to convince Bridget how much she loves her but Bridget insists that Brooke threw her away. Bridget tells Brooke that she made her choice, and choices have consequences. Brooke grabs Bridget's wrist begging her to give her another chance. Stephanie enters the cabin and orders Brooke to let Bridget go. When Bridget leaves, Brooke drops to the floor and tells Stephanie she's going into labor.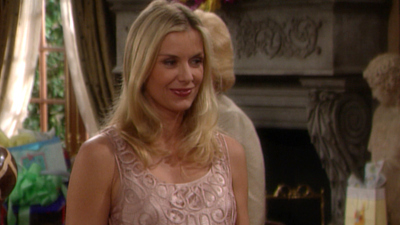 Classic Episode: 6/14/2002
S15 E188
Jun 14, 2002
Whip (Rick Hearst) clashes with Deacon (Sean Kanan), explaining that there is no way that Brooke (Lang) would ever betray her daughter Bridget (Jennifer Finnegan) now and that he must forget that Brooke's baby is really his. Meanwhile, Bridget, not realizing that her mother is pregnant with her husband Deacon's baby, throws her a baby shower. Taylor (Hunter Tylo), Kristen (Tracey Lindsey Melchoir), and Erica (Courtnee Draper) attend, as well as Meagan (Maeve Quinlan) and Stephanie (Susan Flannery) both of whom know the truth about Brooke's secret. After the shower is over, Meagan assures Whip that Deacon won't do anything to jeopardize his relationship with Bridget while Deacon heads over to Brooke's house to talk about their baby. Not realizing that that Bridget is downstairs and can hear them on the baby monitor, Deacon professes his love for Brooke.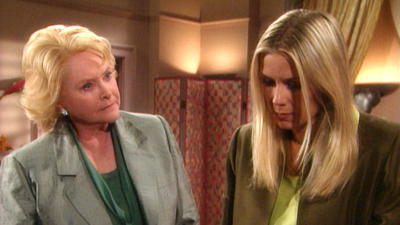 Classic Episode: 5/13/2002
S15 E164
May 13, 2002
Stephanie (Flannery) schools a mortified Brooke (original cast member Katherine Kelly Lang) on how she will present herself to the media gathered at a Forrester Creations press conference after learning that Brooke is pregnant with Deacon's (Sean Kanan) child who also happens to be her daughter Bridget's (then played by Jennifer Finnegan), husband.