Episode Guide
Season 16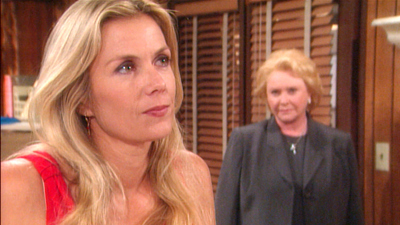 Classic Episode: 9/16/2003
S16 E255
Sep 16, 2003
Brooke (Lang) antagonizes Stephanie (Flannery) about becoming Mrs. Ridge Forrester again after Ridge (Moss) puts a ring on her finger. Stephanie (Flannery) and Sally (Conley) drink to ease their woes when Sally decides that what Stephanie needs to win Eric (McCook) back is a makeover. In a hilarious scene, a drunken Sally (Conley) gives an equally drunk Stephanie (Flannery) a hair cut while listing her workplace demands after Stephanie offers her a job at Forrester Creations.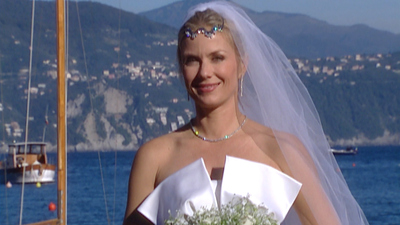 Classic Episode: 12/18/2002
S16 E62
Dec 18, 2002
Eric Forrester (John McCook) and Ridge Forrester (then played by Ronn Moss) compete against one another as lead designers in an elegant fashion show set amidst the romantic and glamorous backdrop of Portofino, Italy. Massimo Marone (the late Joe Mascolo), Bridget (then played by Jennifer Finnegan), Sally (played by the late Darlene Conley), Darla (Schae Harrison) watch Ridge, designing for Spectra Fashions and Eric, designing for Forrester Creations, bring their best to the "Portofino Challenge." Stephanie (Susan Flannery) and Clarke (Daniel McVicar) emcee the event and Brooke (Katherine Kelly Lang) stuns as the showstopper arriving via boat on the Ligurian Sea.