Episode Guide
Season 20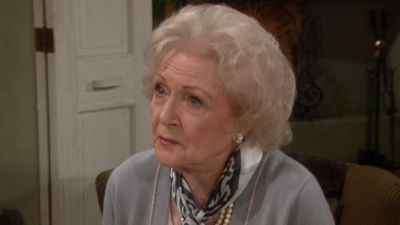 Classic Episode: 2/27/2007
S20 E115
Feb 27, 2007
Stephanie (Flannery) is angry with Ann (Betty White) when she finds out she isn't looking for her own house. Ann admits she wants to stay in the Forrester guest house because she wants to be a part of the family. Stephanie is upset and wants to send her back to Chicago, but Eric (McCook) refuses. Pam (Alley Mills) gives Eric the comfort that Stephanie denies him, leading Ann to believe that Eric's relationship with Pam is the reason he wants them to stay in Los Angeles. The episode originally aired Feb. 27, 2007.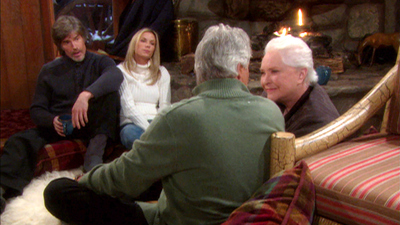 Classic Episode: 2/16/2007
S20 E110
Feb 16, 2007
In B&B's special 5000th episode, Brooke (Lang) waits outside the Forresters' Big Bear cabin for Ridge (then played by Ronn Moss), reluctant to go in by herself given her history with Stephanie (Susan Flannery). Once inside, a temporary truce is called and the four original B&B characters, Brooke, Ridge, Eric (McCook) and Stephanie, share memories of their personal and professional ups and downs through the years, including the first time Brooke met the Forresters in 1987. The episode originally aired Feb. 16, 2007.