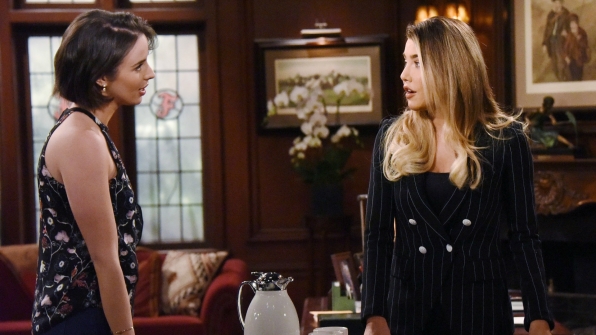 Ivy tells Steffy how she really feels.
After learning that Steffy has quickly moved on and is engaged to Wyatt following Liam's dissapearance, Ivy lets it all out.

"Steffy, it was never going to work out between you [and Liam] after everything you did to Aly, after everything you did to me," she says bluntly. "Frankly, I think Liam just saw you for the first time, and I don't really know what he saw in you in the first place."