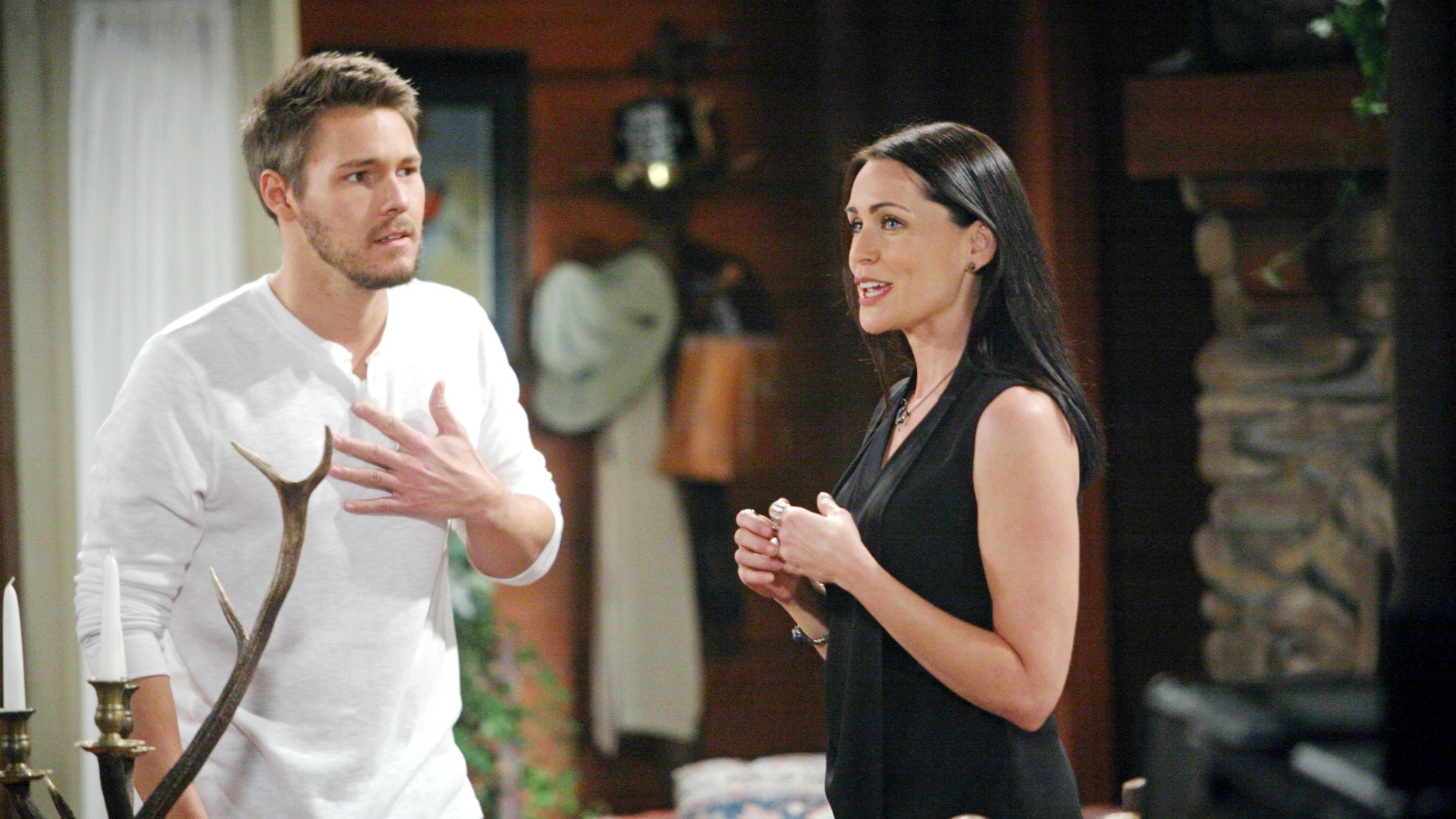 Quinn creates a new identity for Liam.
In an effort to keep Liam from Steffy, Quinn takes things to extreme measures by hiding the Spencer man in her isolated cabin. But keeping her plan in motion while nursing Liam back to health is proving to be more difficult than she anticipated.

While he hasn't regained his full memory, Liam is on a quest for answers about his past, forcing Quinn to make up an elaborate backstory. When he asks how they know each other, she tells him they are married and their names are Adam and Eve.

Will Quinn's plan backfire?