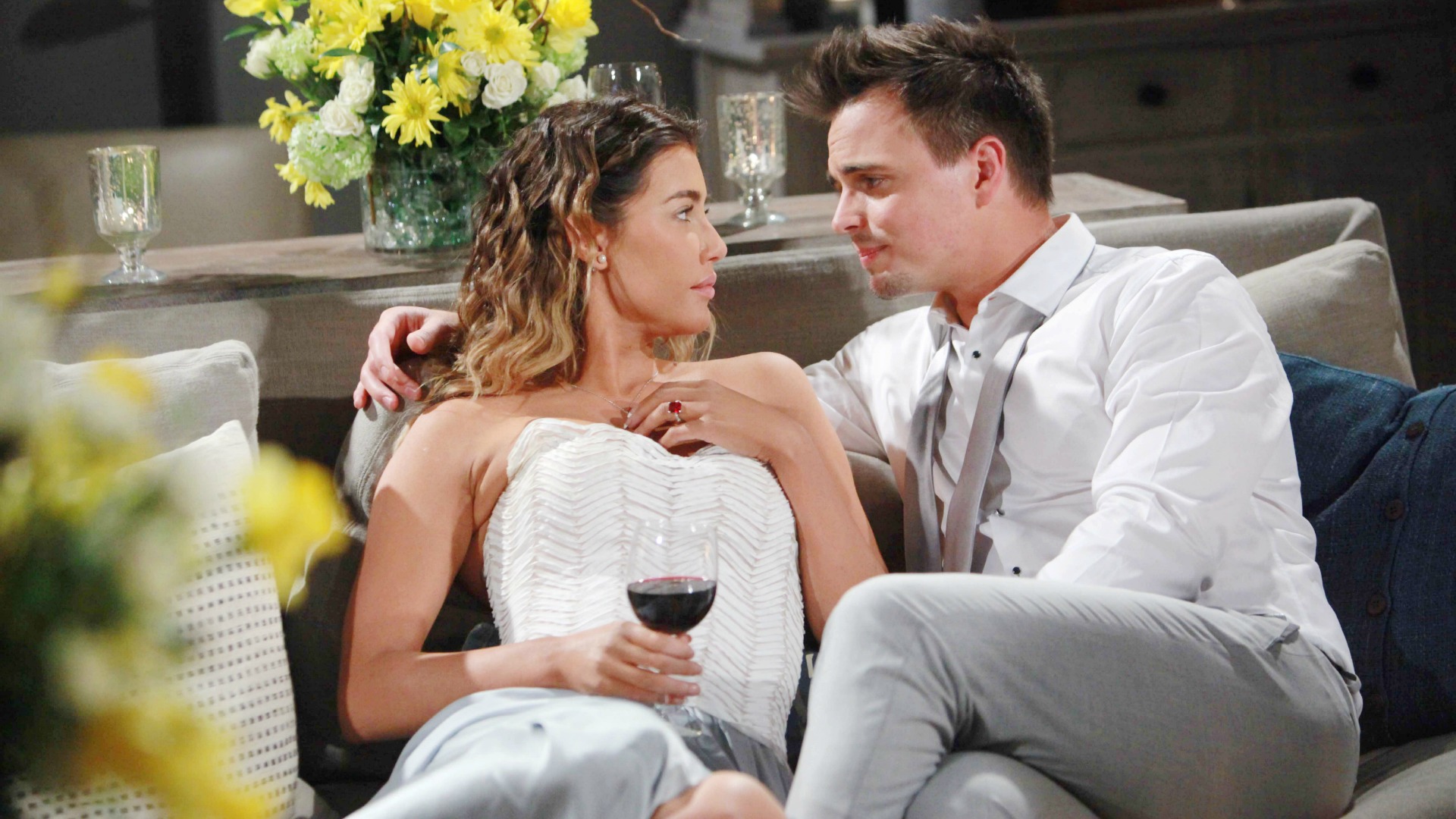 Steffy and Wyatt enjoy their quiet honeymoon at home.
Basking in their wedding bliss, Steffy and Wyatt cozy up on the couch with some wine and reflect on the beautiful day they just shared.

"I am so blessed," Wyatt tells his new bride. "I could stare at this face all night—or for the rest of my life."