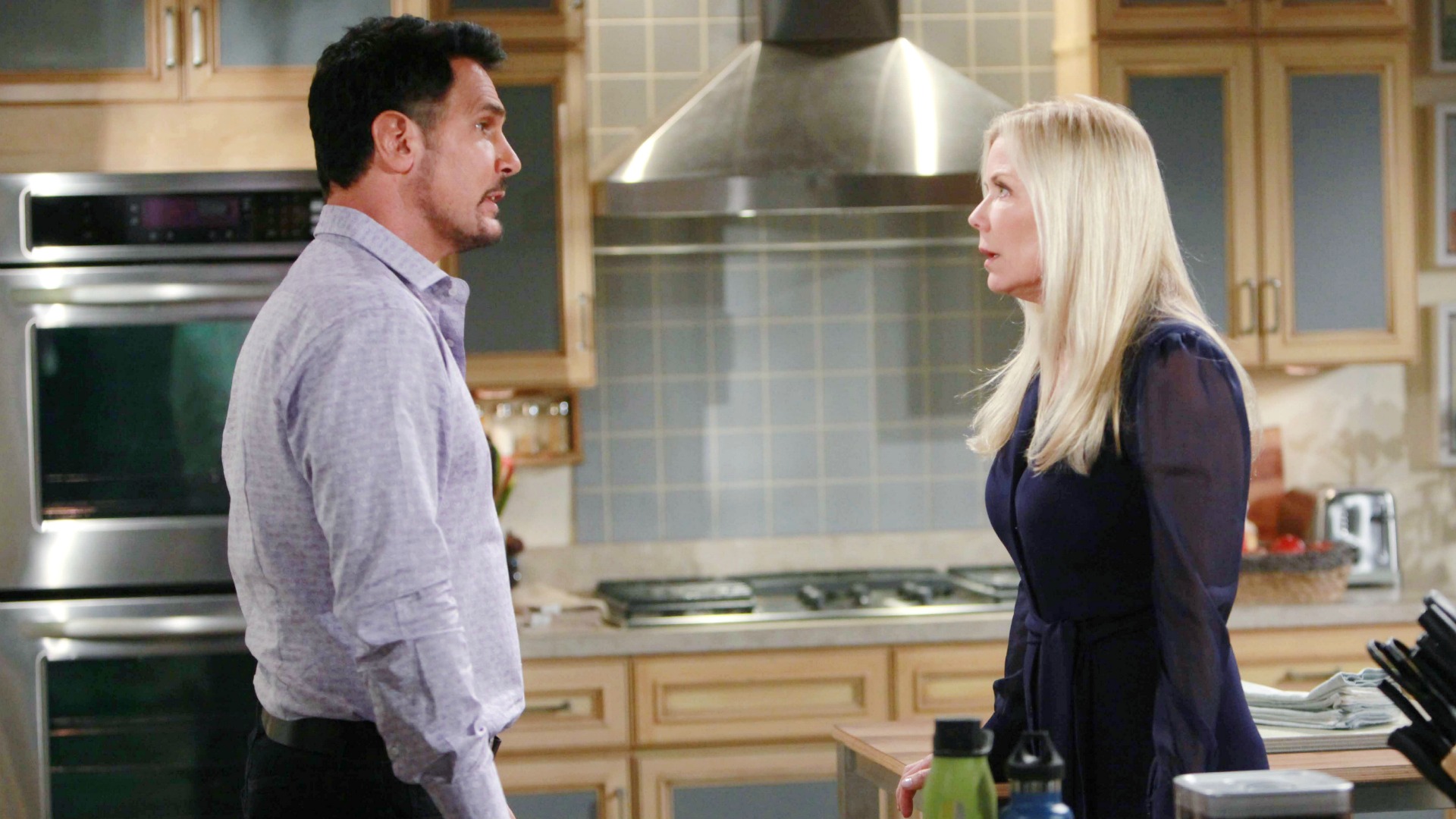 Bill begs Brooke to stop blaming herself.
After learning about Katie's secret stash, Brooke apologizes for being a possible catalyst for Katie's drinking. But, before she can say more, Bill steps in to set things straight.

"You have to stop beating yourself up over this," he tells her. "It doesn't help, and it's not going to solve your sister's drinking problem."