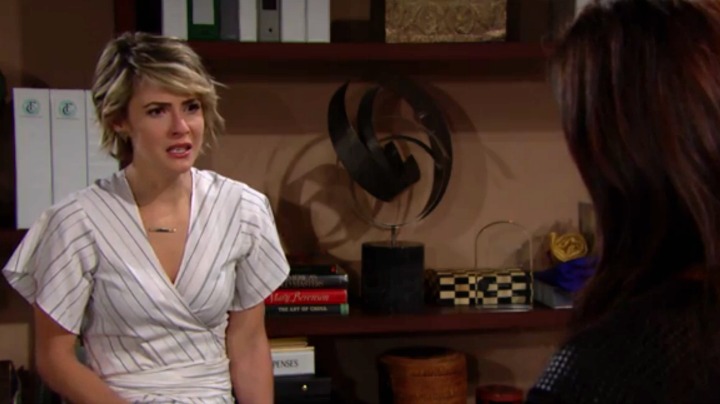 Caroline stands her ground.
After learning the truth about Douglas' paternity, Katie tells Caroline that Thomas deserves to know he's the father. But Caroline's in no mood to put up with Katie's nagging.

"The decision should have been Ridge's and mine," Caroline says sternly. "There is so much more at stake here than you even realize, Katie."