The Good Wife Binge-Watch Guide: Season 2
A recap of the key episodes and important moments you need to know
A popular legal and political drama,
The Good Wife
manages to be smart and funny while addressing today's hottest issues. For seven seasons, we've followed
Alicia Florrick
and her family through ever-evolving relationships, which set the stage for riveting story arcs, dynamic character growth, and nail-biting scenes.
Get ready to immerse yourself in the show with our guide to some of the biggest episodes of Season 2.
If you missed it, don't forget to get caught up with
The Good Wife Binge-Watch Guide: Season 1
When you're done, you can look ahead to:
Remember that every episode of The Good Wife is available on demand with
CBS All Access.
---
Episode 1, Season 2: "Taking Control"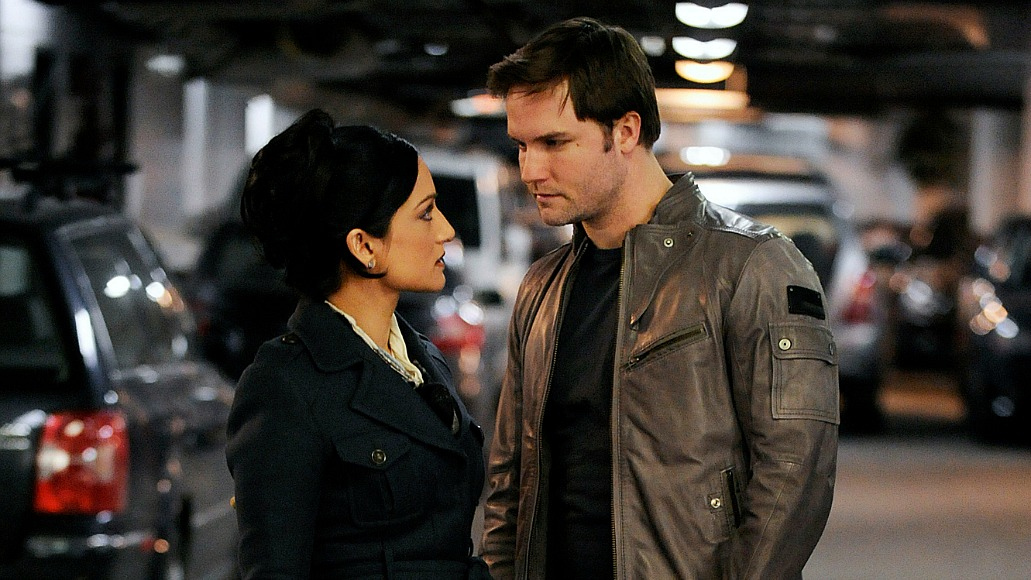 After a wild cliff-hanger in the
Season 1 finale
, the premiere episode of Season 2 ties up all the loose ends and introduces some new additions to the firm. Among them is Derrick Bond, whose boutique DC-based firm joins with Lockhart/Gardner (now Lockhart/Gardner/Bond). He brings along his private investigator, Blake Calamar, who causes a stir throughout this season. He especially seems to clash with Kalinda, who he mysteriously refers to as "Leela."
Watch "Taking Control" on CBS All Access.
---
Episode 5, Season 2: "VIP Treatment"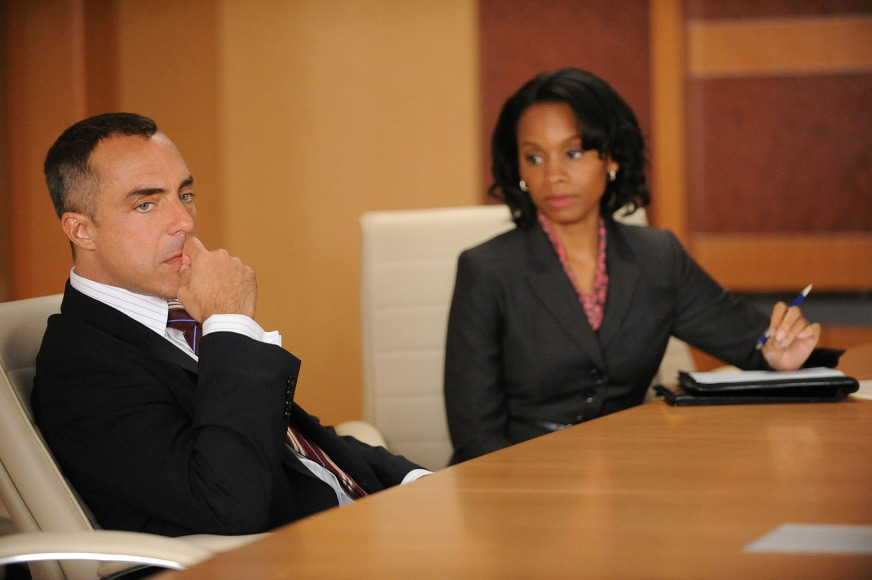 In this episode we meet Wendy Scott-Carr, a ruthless opponent who will face off against several of the show's marquee characters—particularly Alicia and Will. She later announces that she will be joining the race for State's Attorney against Glenn Childs and Peter.
Watch "VIP Treatment" on CBS All Access.
---
Episode 6, Season 2: "Poisoned Pill"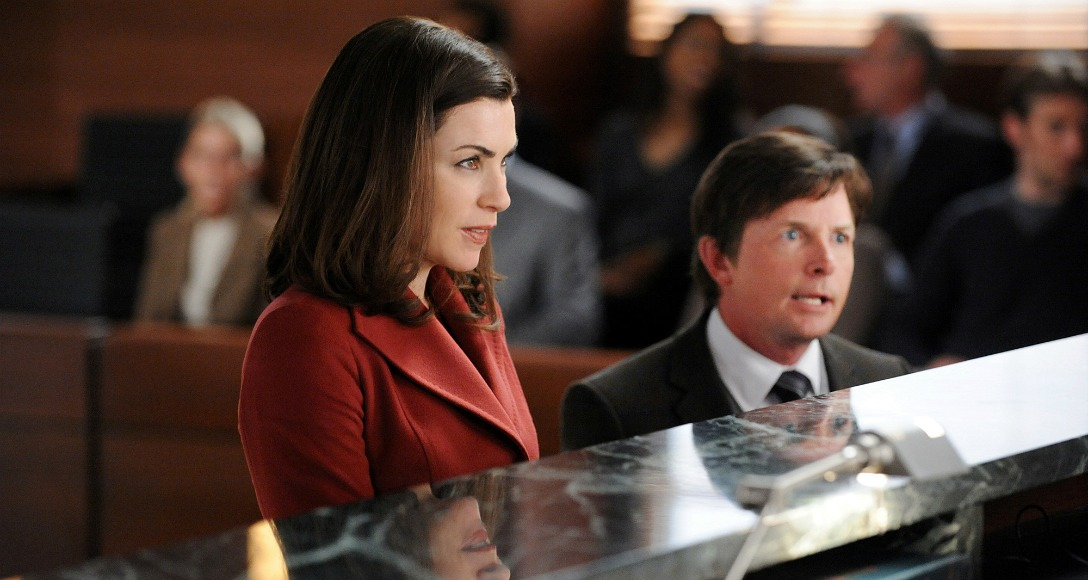 Meet Louis Canning,
a ruthless lawyer and businessman
who will become a major character throughout the series. He suffers from Tardive Dyskinesia, which causes erratic body movements—and we quickly learn that he's willing to exploit his condition in the courtroom to gain sympathy from judges and juries.
Watch "Poisoned Pill" on CBS All Access.
---
Episode 16, Season 2: "Great Firewall"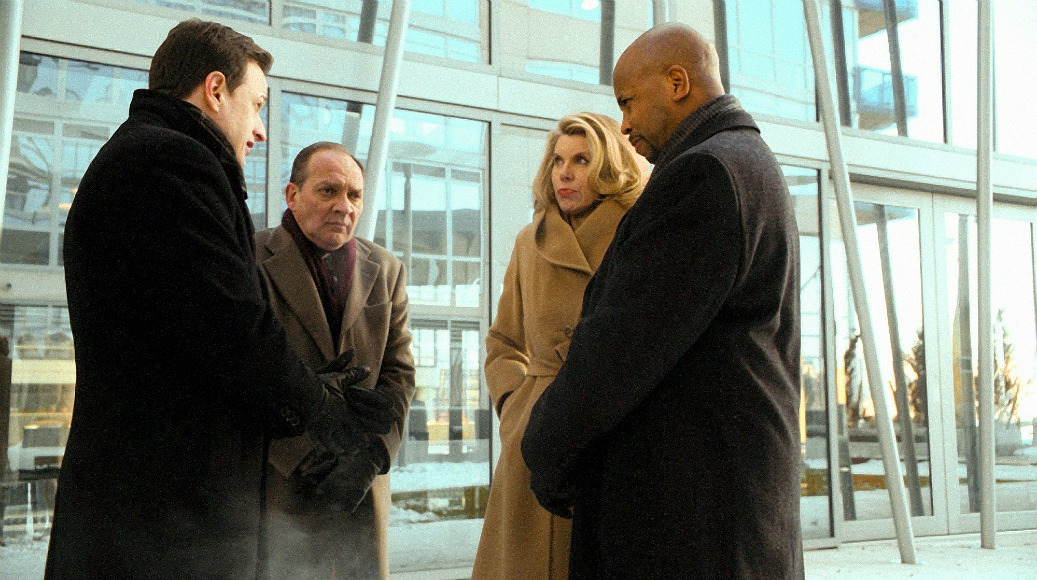 This is the first appearance for Neil Gross, one of the show's most demanding clients. This internet billionaire owns popular search engine ChumHum. Meanwhile, things have started to get really tense at Lockhart/Gardner/Bond. The other partners—Will Gardner, Diane Lockhart, Julius Cain, and David Lee—meet outside in the freezing cold to avoid being heard as they plot to overthrow Derrick Bond and crush his growing influence on the firm.
Watch "Great Firewall" on CBS All Access.
---
Episode 22, Season 2: "Getting Off"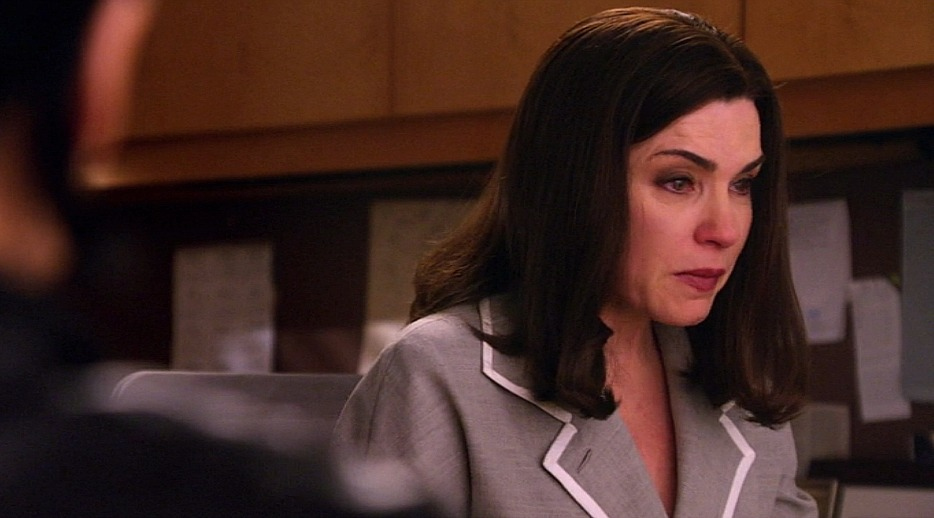 After discovering that Peter once slept with Kalinda, whose name
used
to be Leela, Alicia confronts her at the office. While they are to remain civil coworkers, their close friendship is dashed.
Watch "Getting Off" on CBS All Access.
---
Episode 23, Season 2: "Closing Arguments"

Alicia and Will Gardner
finally
seal the deal. While celebrating a big court win in a hotel bar, the two decide to book the only available room—the presidential suite.
Watch "Closing Arguments" on CBS All Access.
---
Season 2 at a glance:

From Left:
Blake Calamar, Glenn Childs, Derrick Bond, and Wendy Scott-Carr
Lockhart/Gardner combines forces with Derrick Bond's DC-based boutique firm, adding more attorneys, more resources, and more partner votes to sway things in the direction that Will and Diane choose.
Wendy Scott-Carr joins the cut-throat race for State's Attorney against Peter Florrick and Glenn Childs.
Derrick Bond becomes a thorn in the side of the other partners, who spend time huddling in secret trying to edge him out.
Alicia discovers that Kalinda, whose name used to be Leila, slept with Peter years ago. This destroys their close friendship.
In the season finale, Will and Alicia spend the night together in the presidential suite of a hotel.
We're introduced to Owen Cavanaugh, Alicia's younger brother; Kurt McVeigh, a ballistics expert and Diane's on-again, off-again love interest; Neil Gross, the wealthiest client of Lockhart/Gardner/Bond and owner of search engine ChumHum; and

Louis Canning, a ruthless lawyer and businessman who leverages his disability for sympathy.

From Left:
Owen Cavanaugh
, Kurt McVeigh, Neil Gross, and Louis Canning
Want more?

Next up are:
If you missed it, check out
The Good Wife Binge-Watch Guide: Season 1
You can watch every episode of The Good Wife on demand with CBS All Access.