Season Five News
Get all the scoop on Season Five of The Good Wife.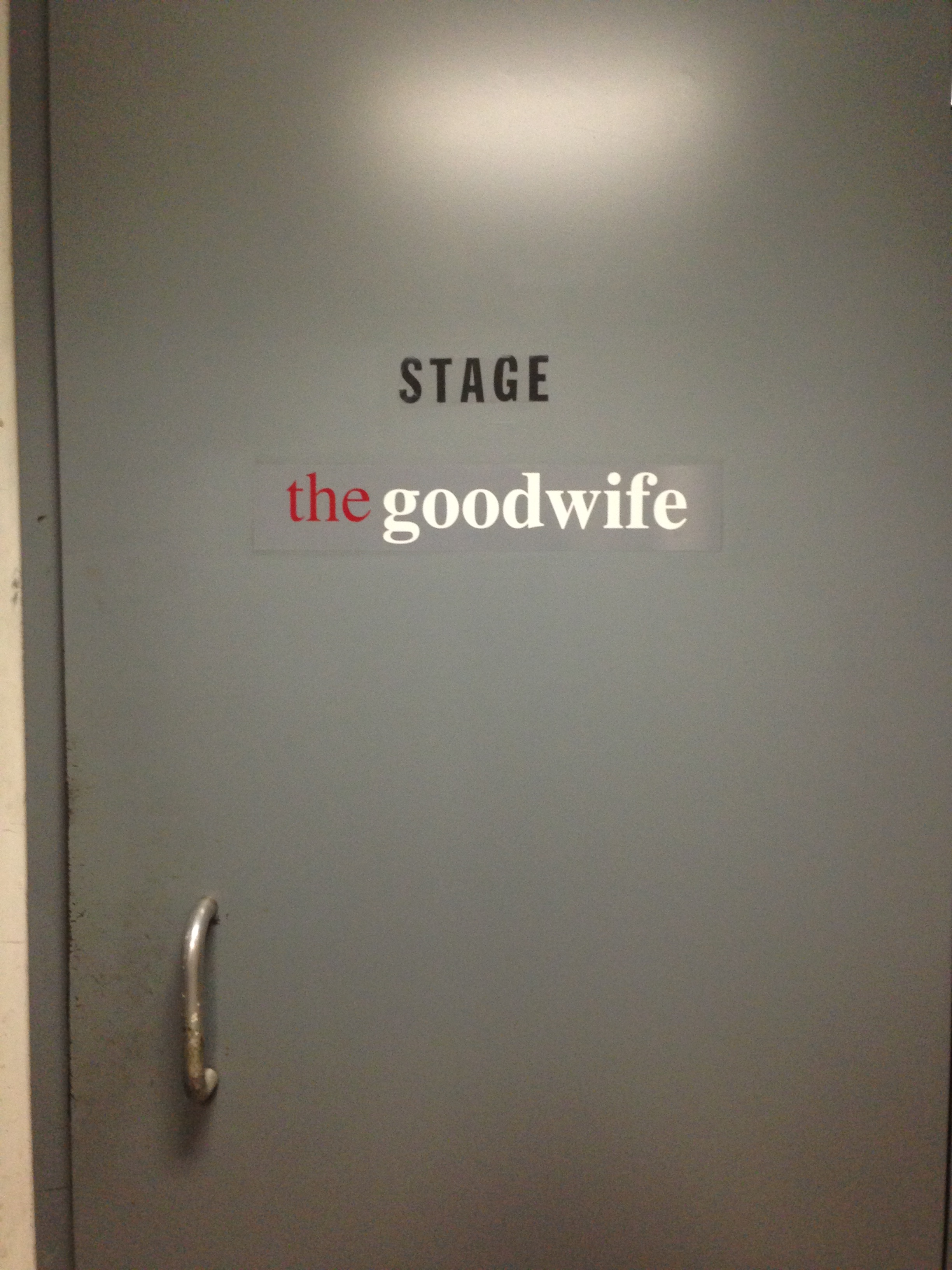 Good Wife First Look!
Season 5 of The Good Wife has started production.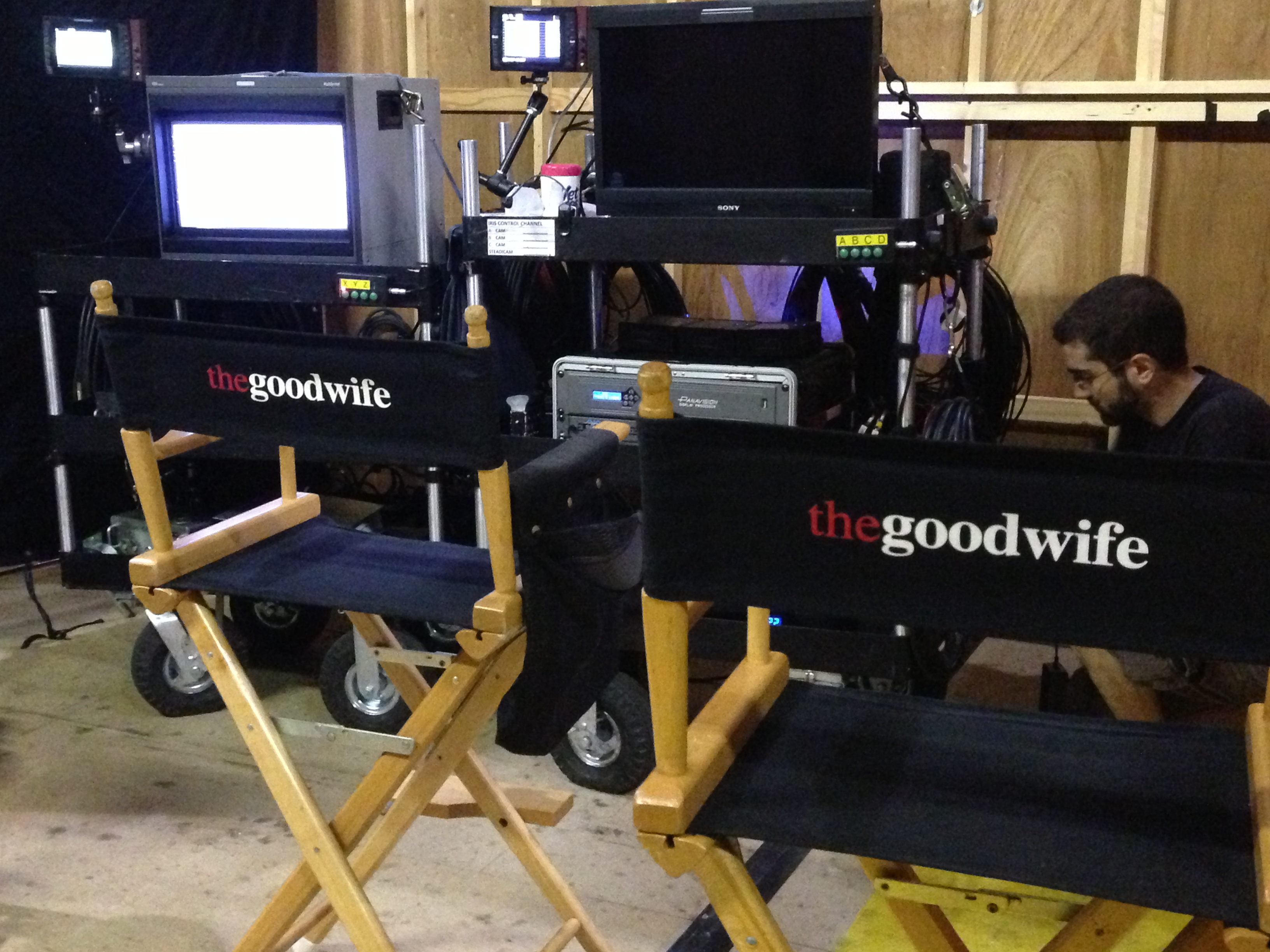 The Good Wife Set Chairs
Get a look at the set chairs from The Good Wife.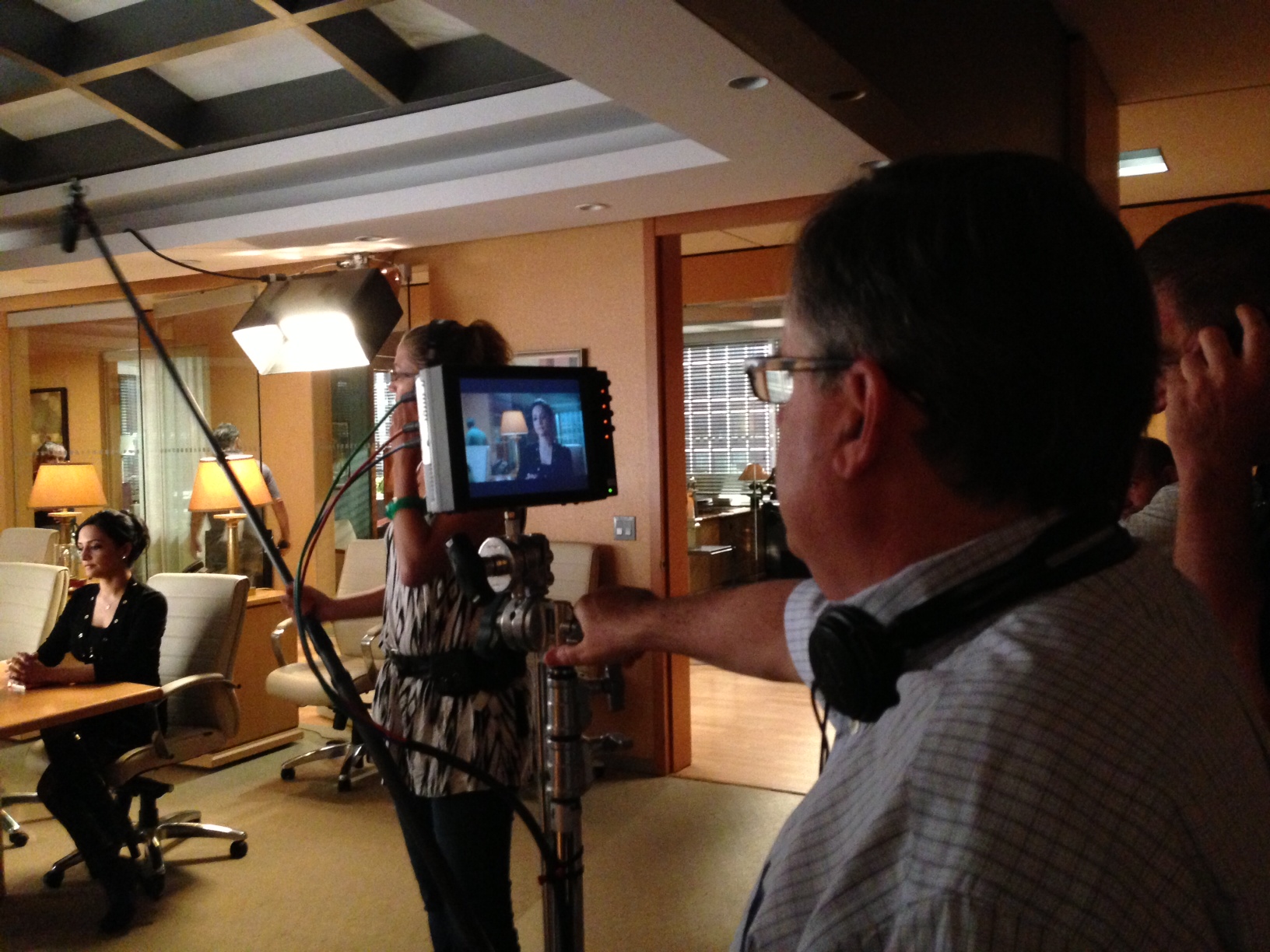 Creator Robert King & Archie
See the scene through Robert King's POV. Who do you think Kalinda is talking to at the conference table?
On set with Alicia & Will
@GoodWifeWriters tweet - This is how we start an awesome week. #JuliannaMarguiles #JoshCharles #thegoodwife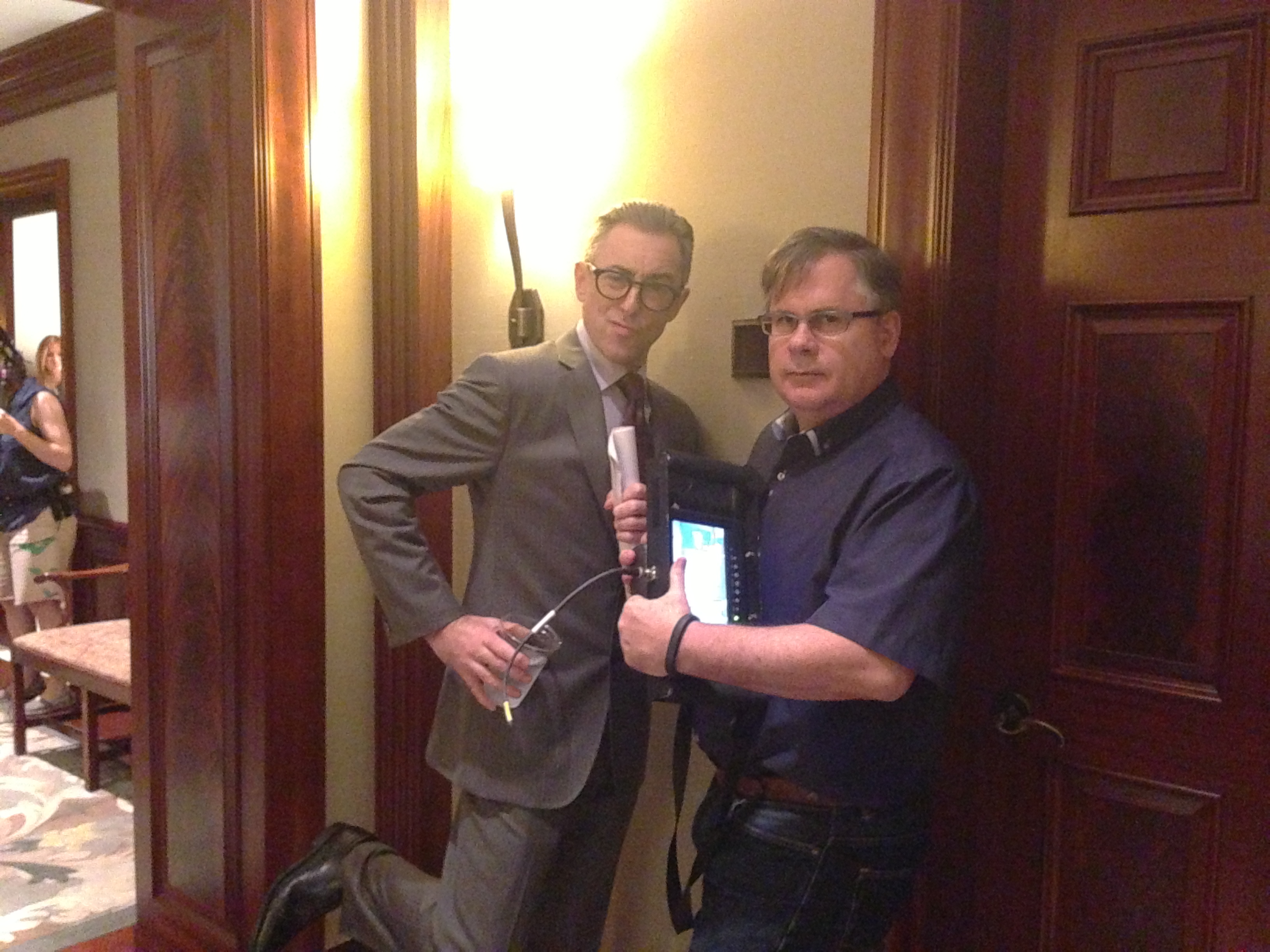 Alan Cumming
Alan Cumming gives us his best pose while on set filming season 5 of The Good Wife!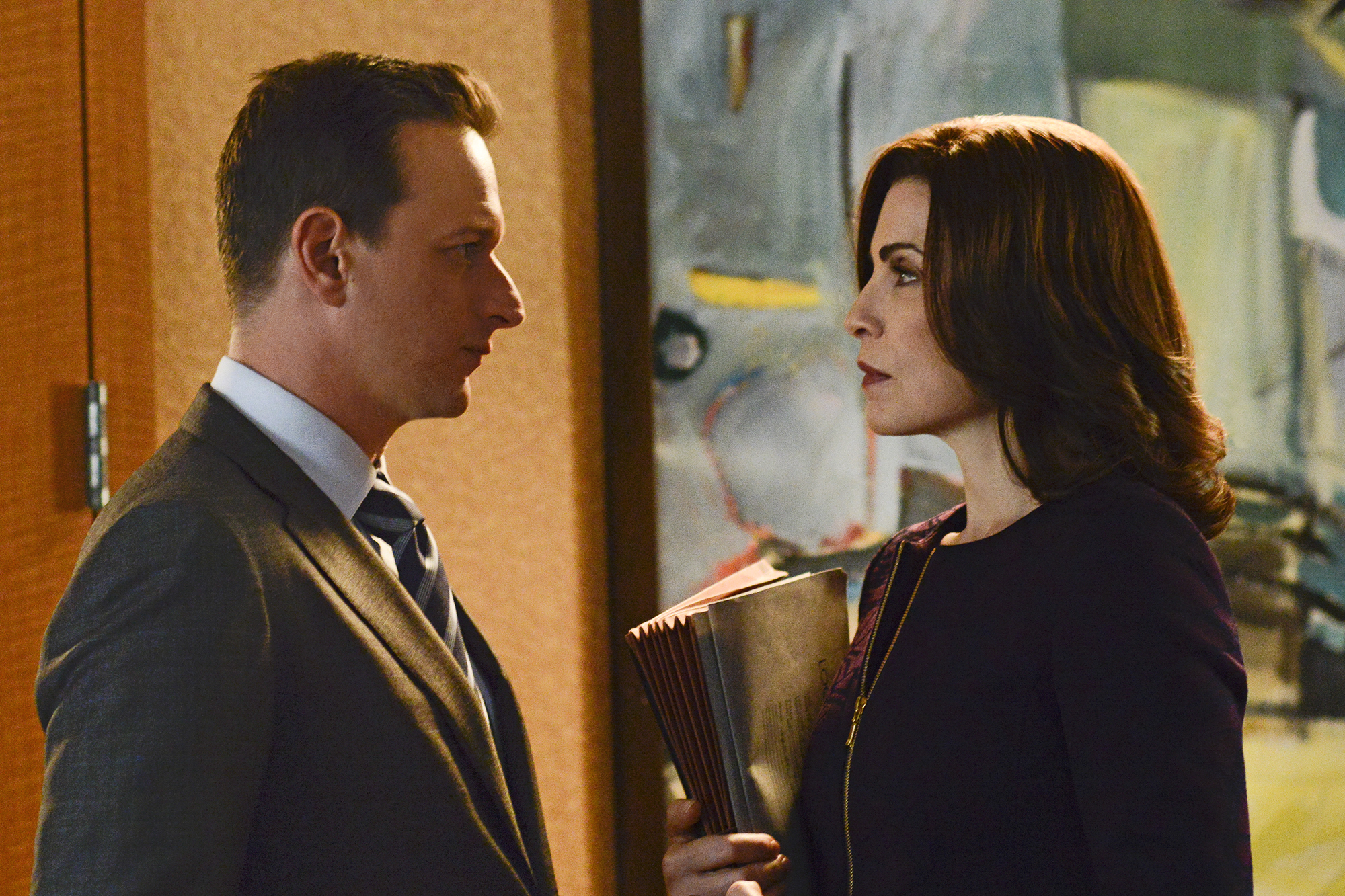 Another Secret Moment?
What can we expect between Alicia and Will in Season 5? Caption this photo!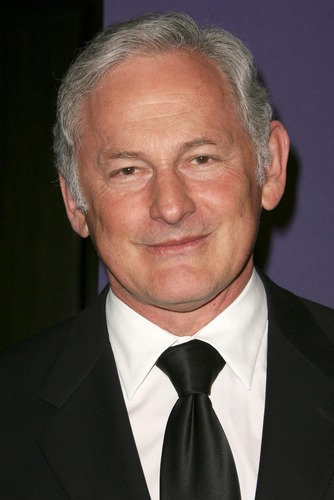 Victor Garber
CASTING NEWS! Victor Garber joins season 5 playing a strict and meticulous judge who is driven slowly crazy as he rules over a madhouse: a double jury trial with two defendants and two juries packed into his small and usually ordered courtroom. Photo: JPI Studios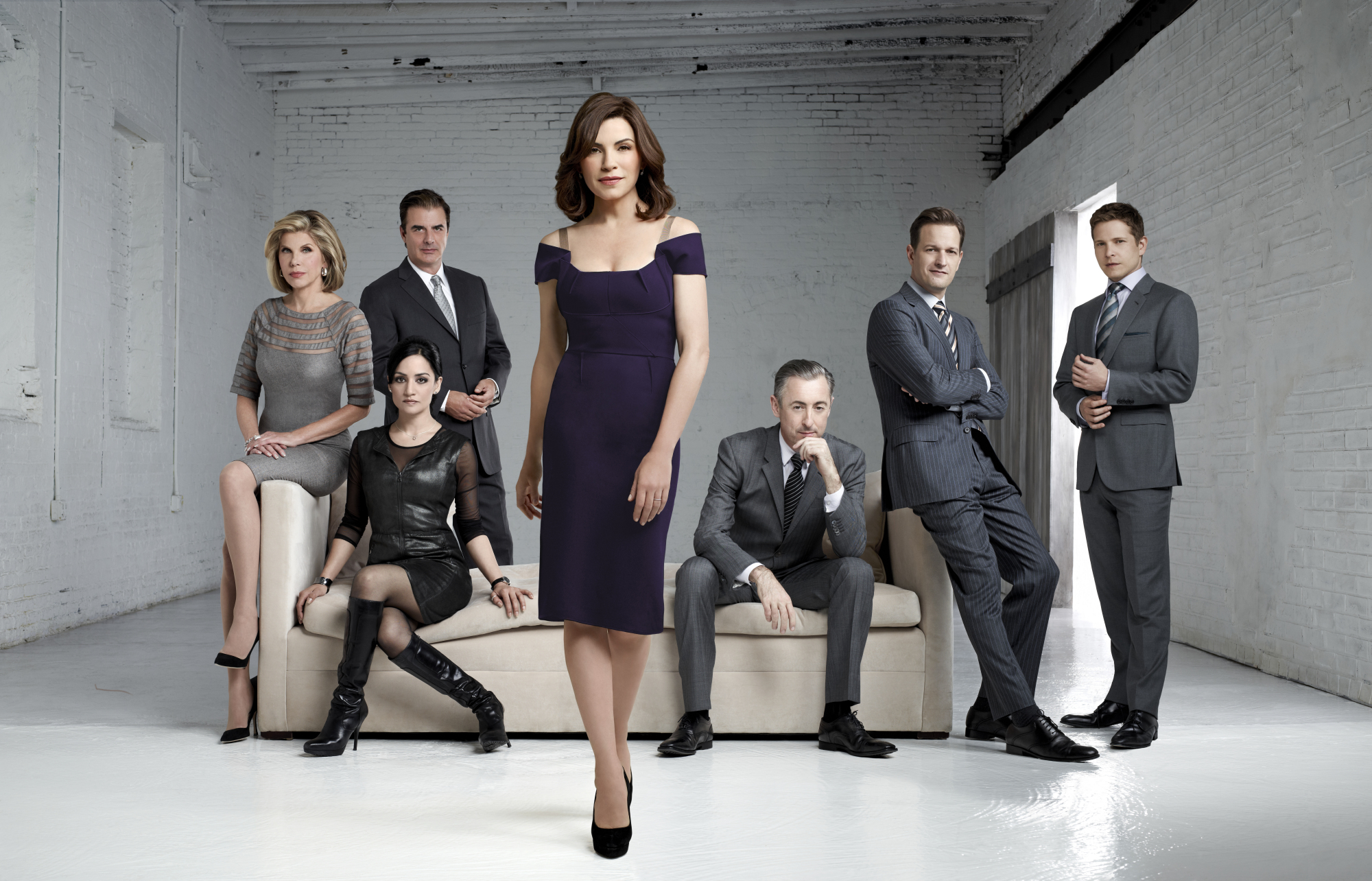 Congratulations!
Congratulations are in order for the writers of The Good Wife! They have been nominated for two Writers Guild Awards, including Drama Series and Episodic Drama.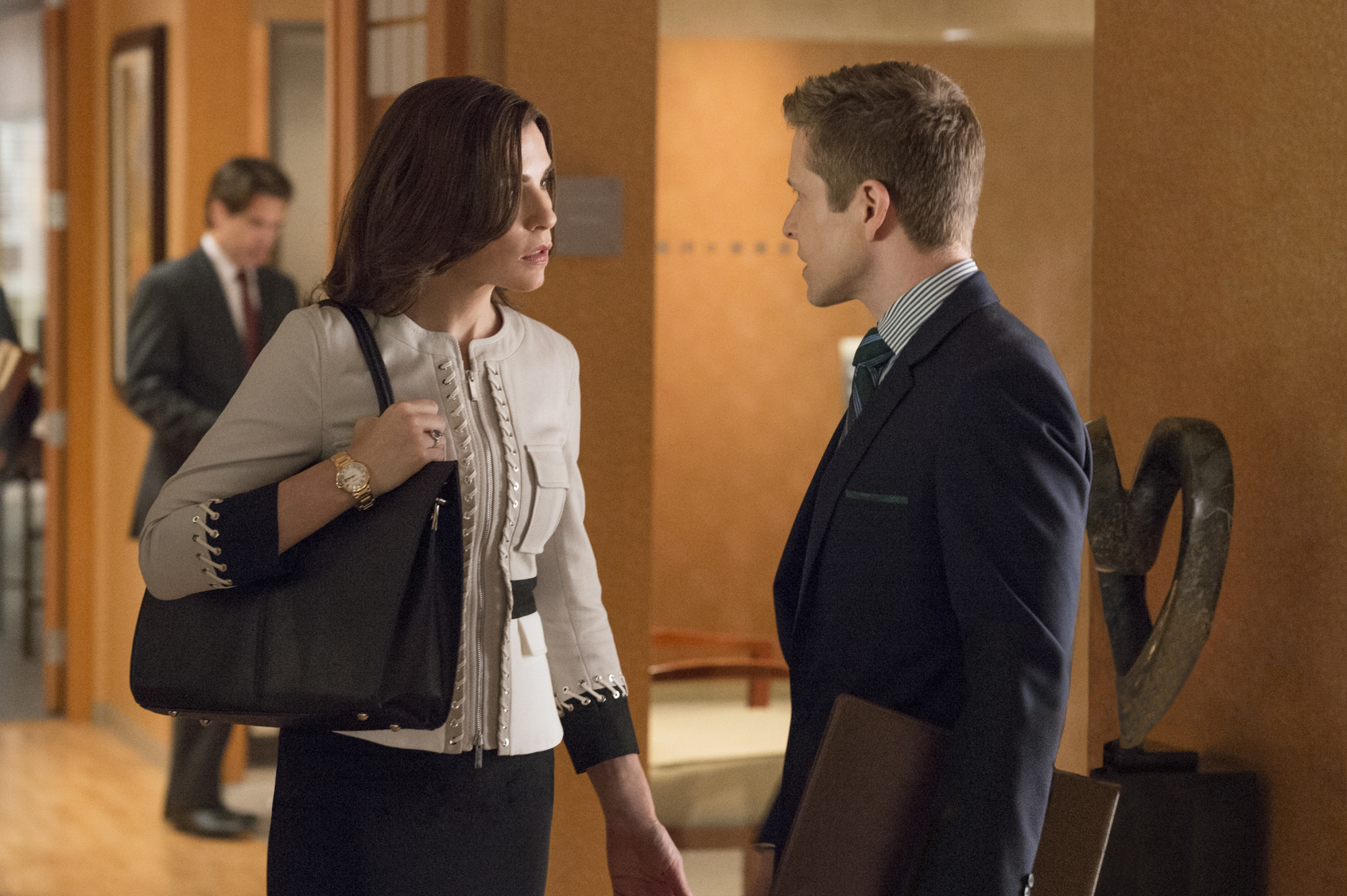 AFI Awards 2013
The American Film Institute has named The Good Wife one of the top 10 programs of the year!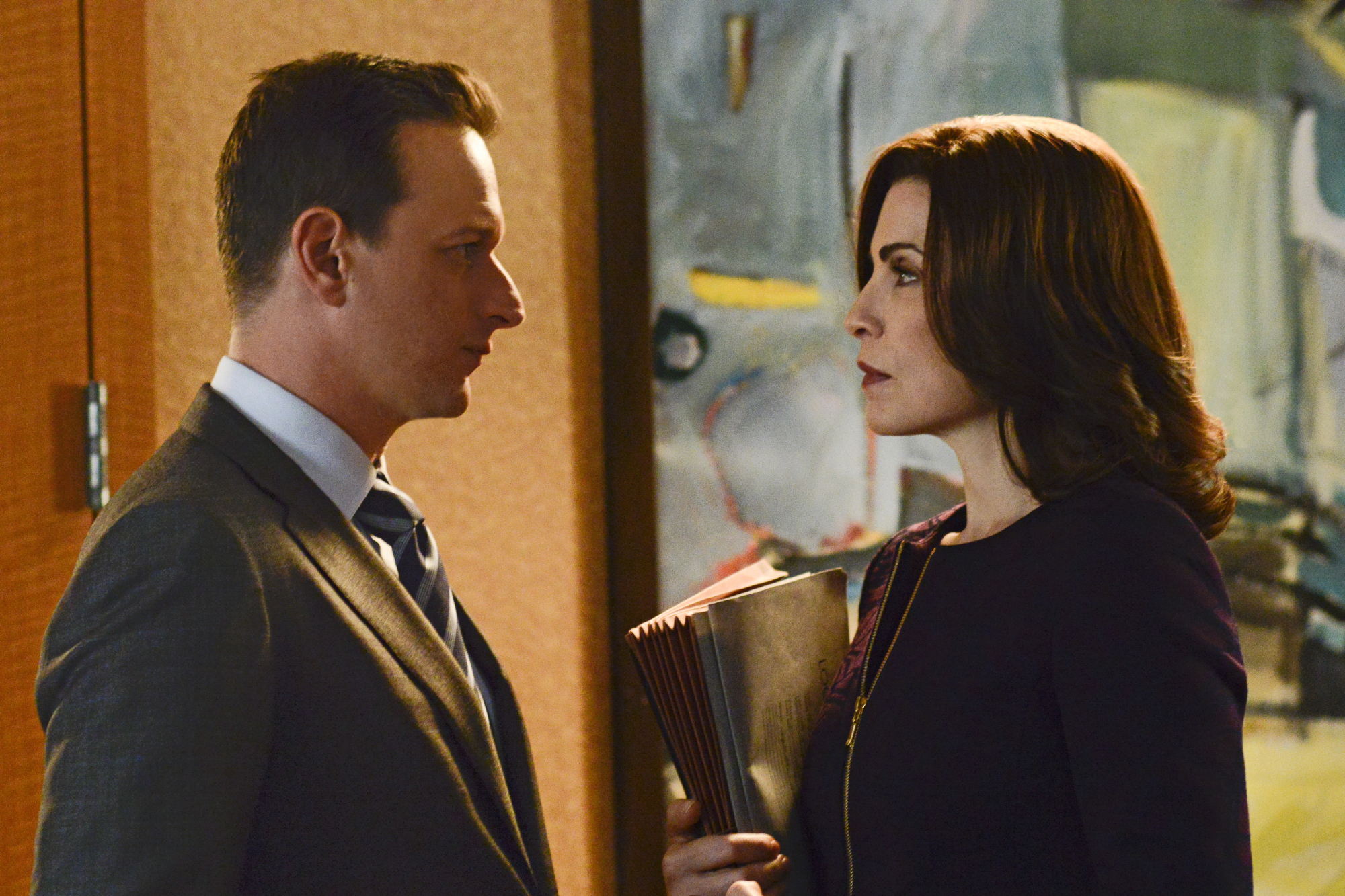 Golden Globe Nominations
Congratulations goes out to The Good Wife for their Golden Globe Nominations for Best TV Drama, Best Actress in a TV Series for Julianna Margulies and for Best Supporting Actor in a Series, Mini Series or Motion Picture Made for TV for Josh Charles! The Golden Globes will be handed out on Sunday, January 12th! Send your congrats to all!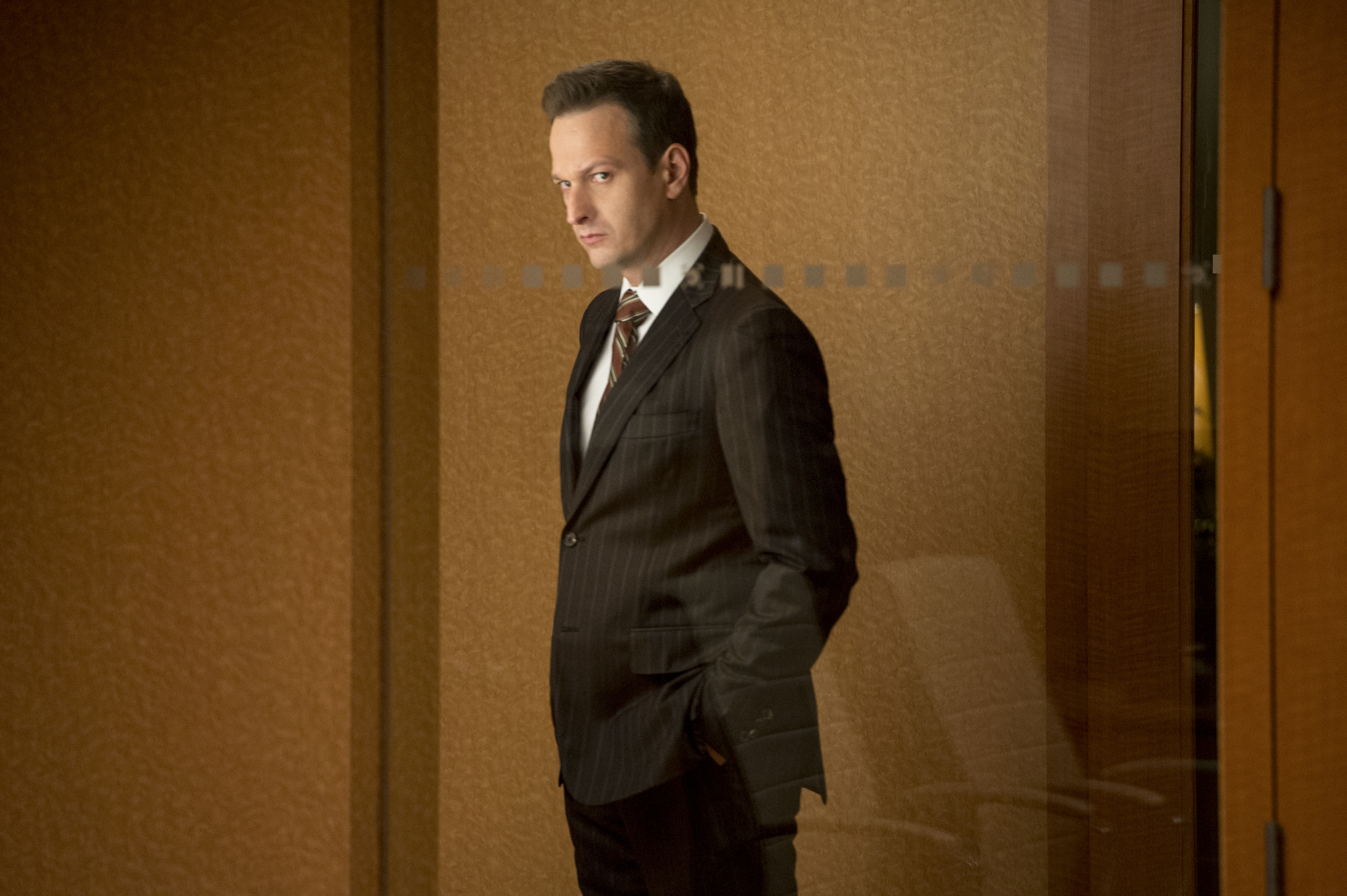 Josh Charles
Live from the set of The Good Wife today, Josh Charles is thankful for this nomination! Read his statement below: "Thanks to the Hollywood Foreign Press Association for waking my lazy butt up this morning with the good news about the Golden Globe nomination!"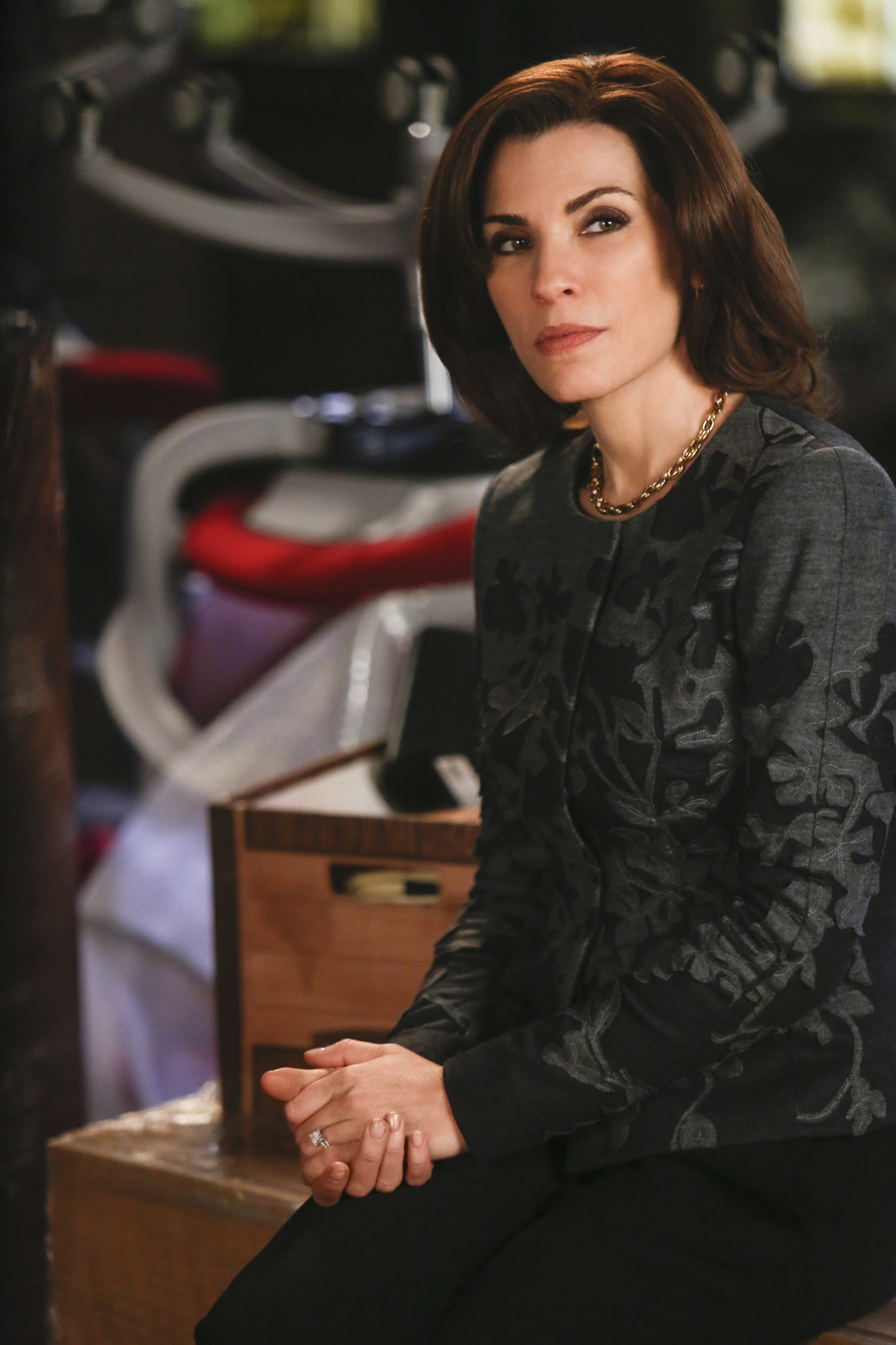 Julianna Margulies
Live from the set of The Good Wife today, Julianna Margulies is thankful for her nomination! Read her statement below: "Thank you to the Hollywood Foreign Press Association for honoring our show, THE GOOD WIFE, with three nominations. We are having an amazing season and it's so great to be recognized by the HFPA. Congratulations to my co star, Josh Charles, and our wonderful creators, Robert and Michelle King."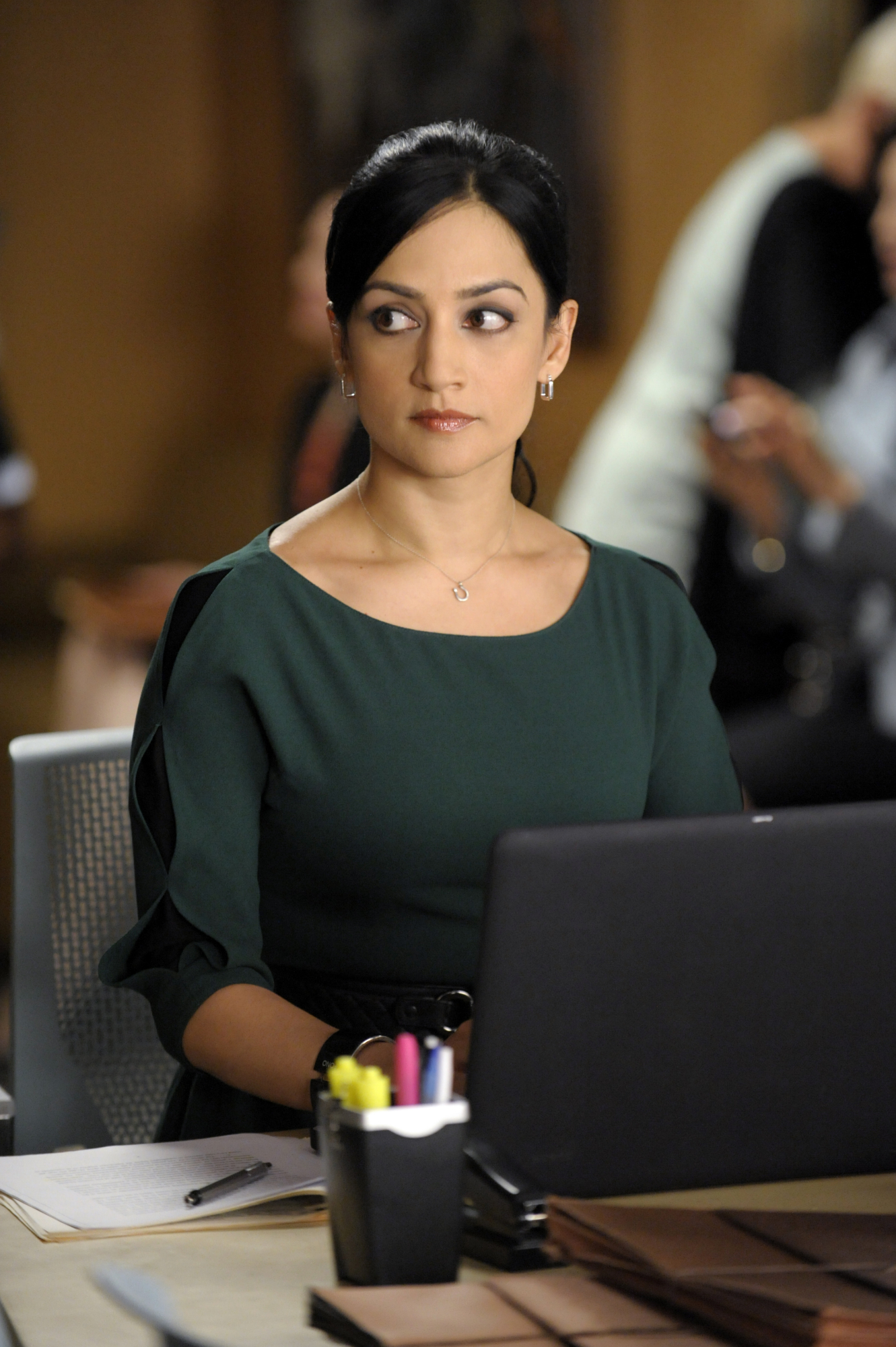 NAACP Image Nominations
Hot off their Peoples Choice wins, The Good Wife has nabbed 2 NAACP Image Awards nominations! Archie Panjabi for Outstanding Supporting Actress in a Drama Series and Outstanding Drama Series.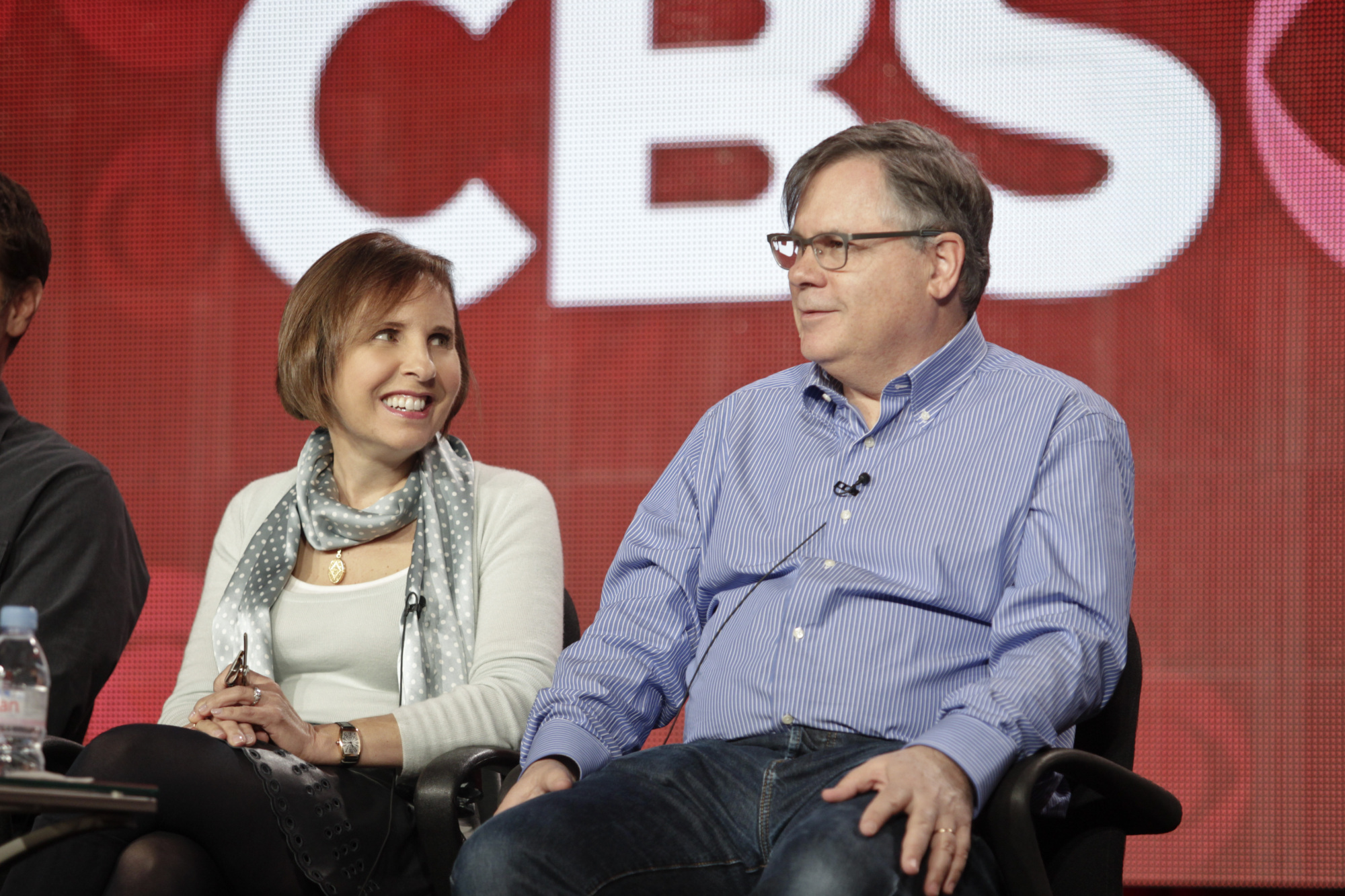 EPs Robert and Michelle King
Robert and Michelle King attend the CBS Drama Showrunner's panel at the Winter 2014 TCA Press Tour. The Kings promise things pick up for Kalinda, played by Archie Panjabi, in the second half of the season.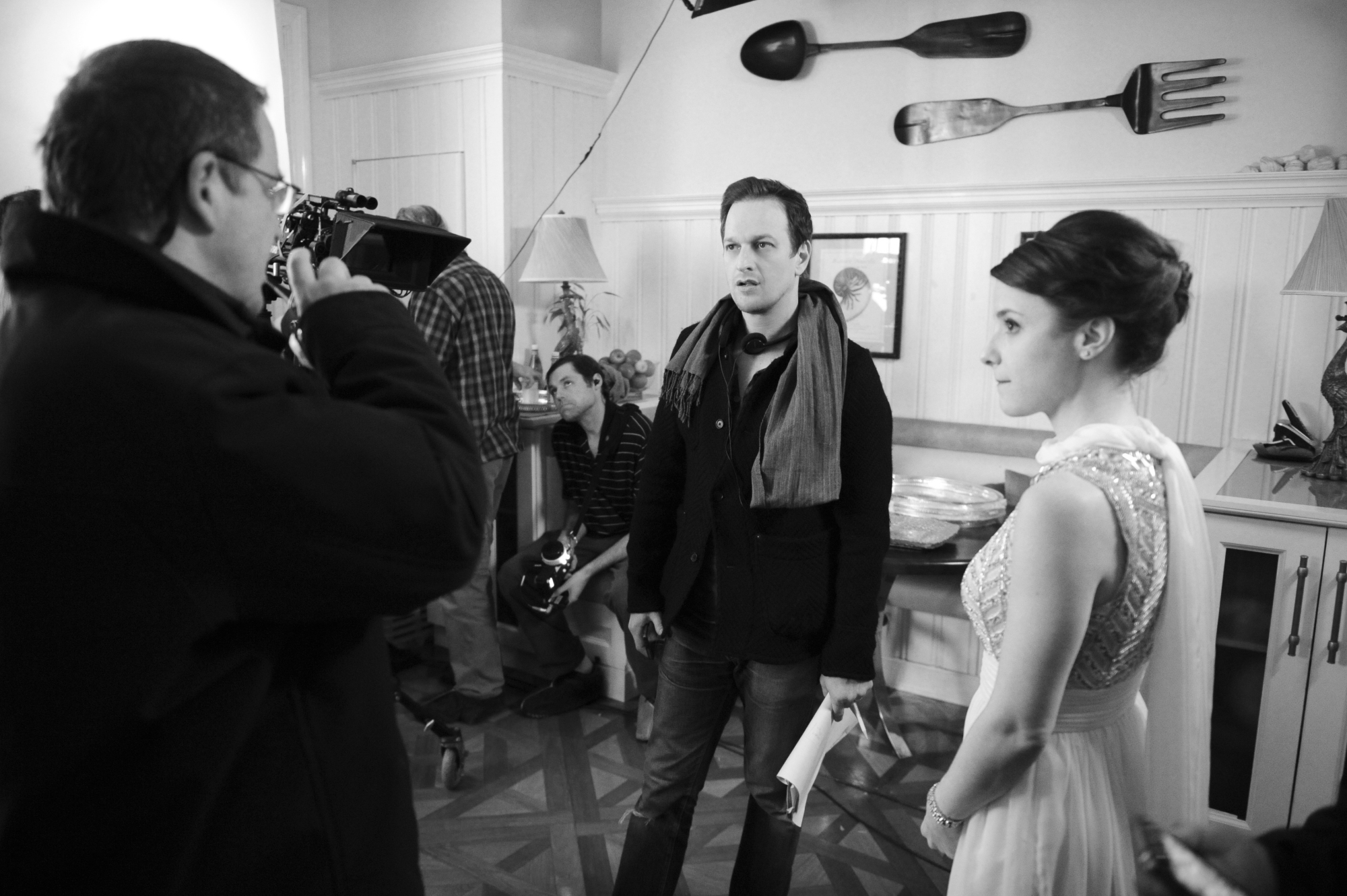 Josh Charles Directs an Episode of The Good Wife S5E19
Behind the scenes on the set of the CBS drama THE GOOD WIFE scheduled to air on the CBS Television Network. Pictured L-R: 1st Assistant Director Denis Doyle, and actor/director Josh Charles Photo: David M. Russell/CBS ©2014 CBS Broadcasting, Inc. All Rights Reserved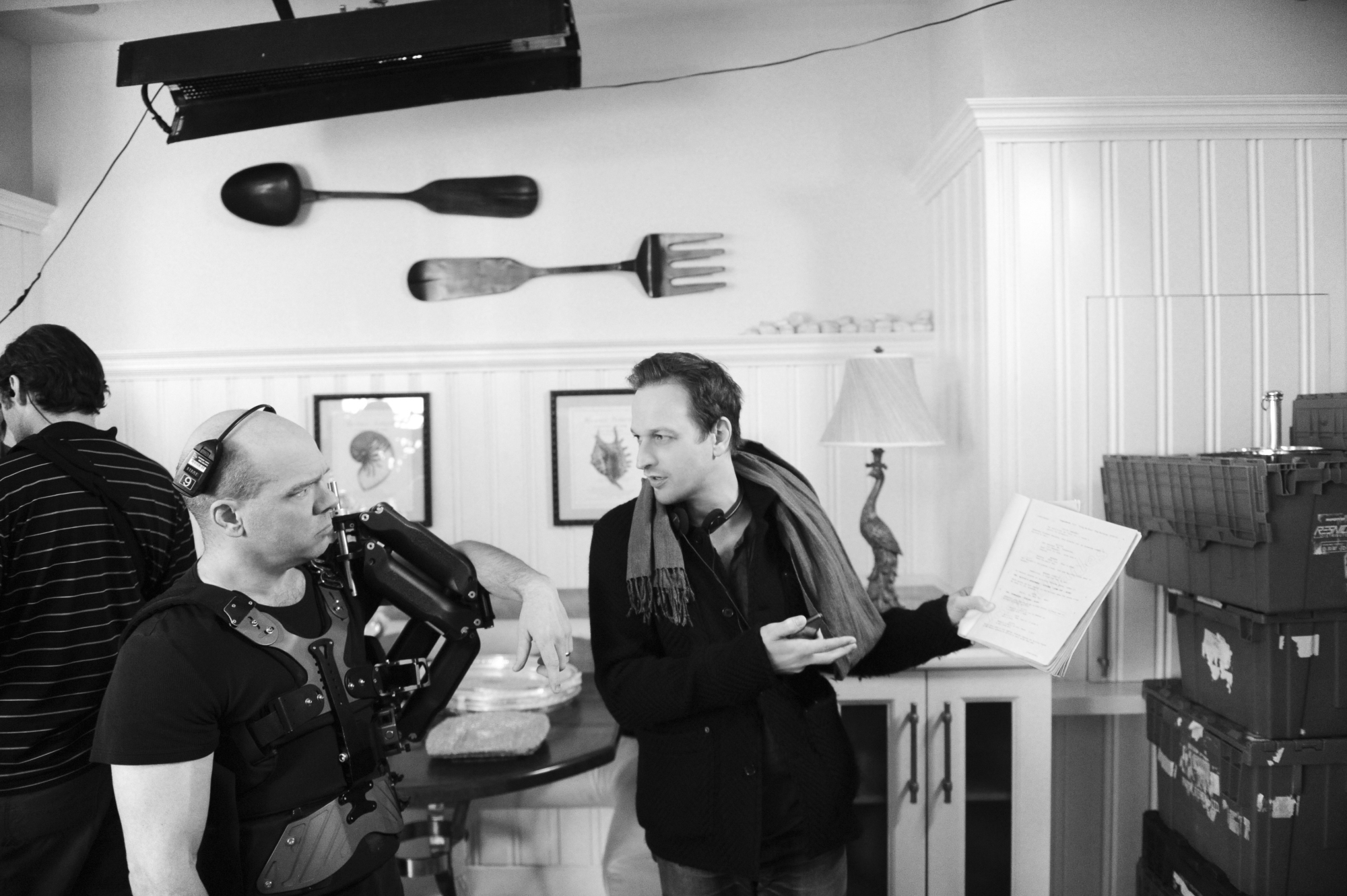 Josh Charles behind the scenes while directing S5E19
Behind the scenes on the set of the CBS drama THE GOOD WIFE scheduled to air on the CBS Television Network. Pictured L-R: "B" Camera Operator Sandy Hays and actor/director Josh Charles Photo: David M. Russell/CBS ©2014 CBS Broadcasting, Inc. All Rights Reserved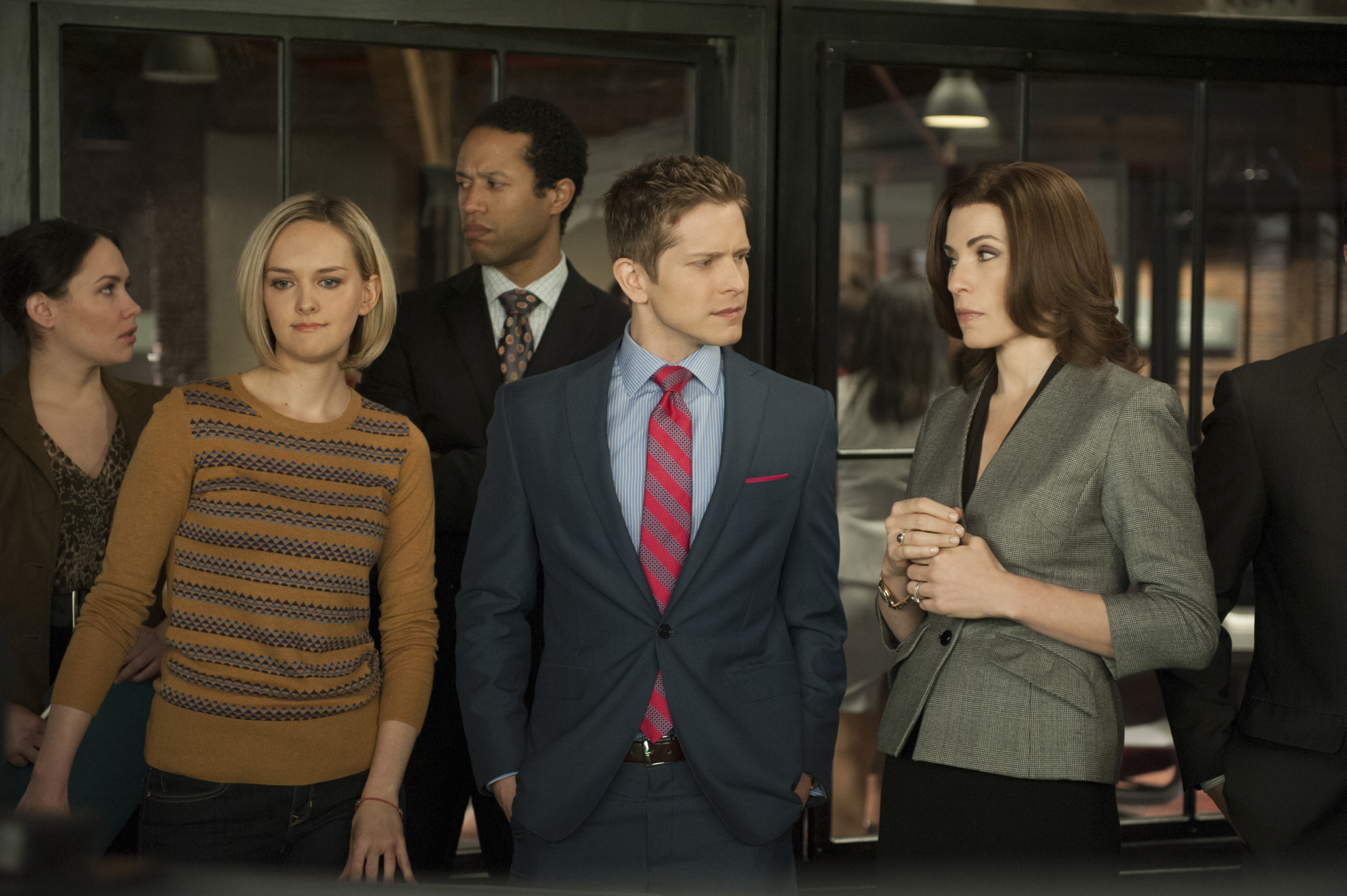 2014 TCA Nominations
Congratulations to Julianna Margulies and the entire The Good Wife cast and crew on their 3 TCA nominations! They received recognition in the following categories: Individual Achievement in Drama (Julianna Margulies), Outstanding Achievement in Drama & Program of the Year