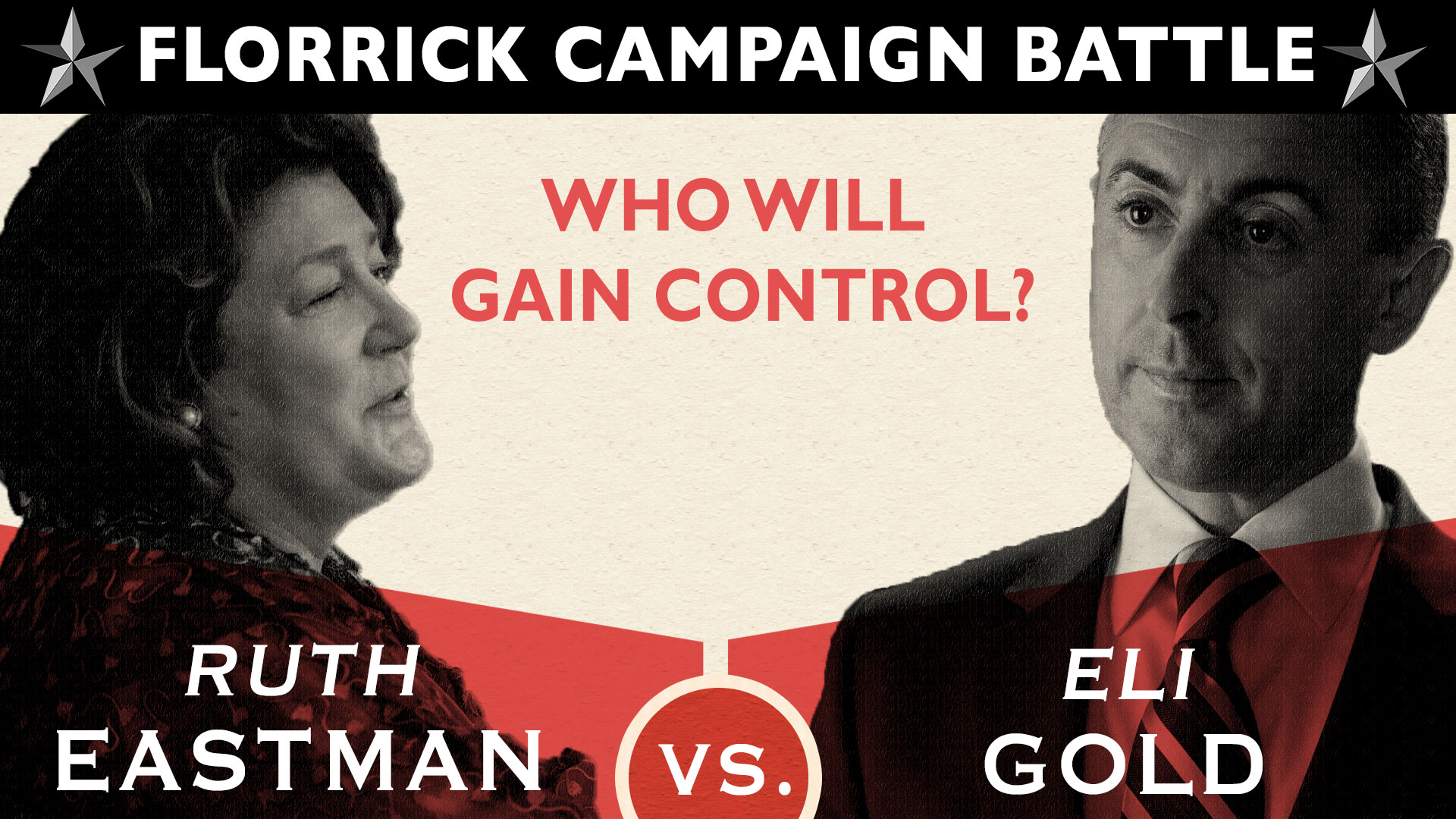 Eli Vs. Ruth: Welcome To The Main Event!
Stepping into the ring is Ms. Ruth Eastman, a high-profile presidential campaign strategist who will be leading Peter Florrick's race to the White House. In the other corner is Mr. Eli Gold, Peter's long-time, quick-witted sidekick, friend, and past campaign manager.

This season, the king and queen of campaign strategy will go toe-to-toe in the ring for the Battle of the Florricks. We're talking about a lot of intellectual muscle in a tight space! Who will gain control? Let's take a look at the first few rounds...