The Price Is Right is going primetime—and bringing some of the hottest reality-TV stars to celebrate the three-day special event.

CBS has announced the names of who will "come on down" to compete on The Price Is Right alongside super-fans of their respective shows during the primetime specials which will air Monday, May 23 to Wednesday, May 25 at 8/7c.

Each special will be hosted by Drew Carey and will celebrate a CBS reality series: Big Brother, The Amazing Race, and Survivor, featuring appearances by each show's hosts, Jeff Probst, Julie Chen, and Phil Keoghan.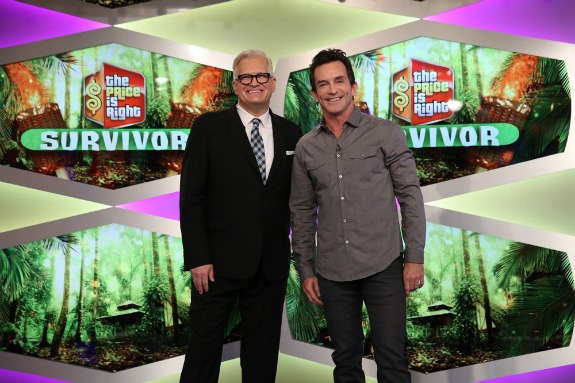 (Drew Carey Survivor host Jeff Probst)

Fan favorite Castaways competing on The Price Is Right Primetime Special: Survivor Edition on Monday, May 23:

Natalie Anderson, Season 29 (winner)
Joe Anglim, Seasons 30 and 31
Rupert Boneham, Season 7, 8, 20, and 27
Jeremy Collins, Seasons 29 and 31 (winner)
Cirie Fields, Seasons 12, 16, and 20
Woo Hwang, Seasons 28 and 31
Rob Mariano, Seasons 4, 8, 20, and 22 (winner)
Kelley Wentworth, Seasons 29 and 31
Tina Wesson, Seasons 2 (winner), 8, and 27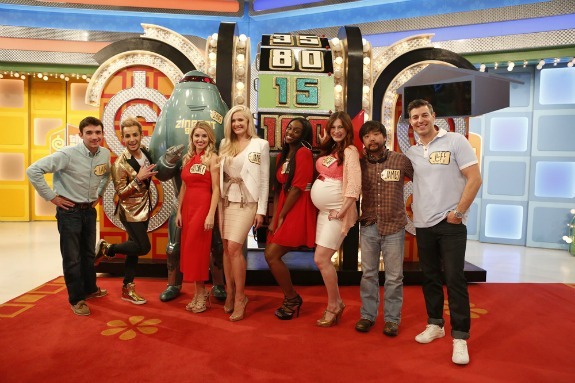 (The competing Big Brother former Houseguests)

Fan favorite Houseguests competing on The Price Is Right Primetime Special: Big Brother Edition on Tuesday, May 24:

Frankie Grande, Season 16
Britney Godwin, Seasons 12 and 14
James Huling, Season 17
Will Kirby, Seasons 2 (winner) and 7
Janelle Pierzina, Seasons 6, 7, and 14
Rachel Reilly, Seasons 12 and 13 (winner)
Da'Vonne Rogers, Season 17
Jeffrey Schroeder, Seasons 11 and 13
Ian Terry, Season 14 (winner)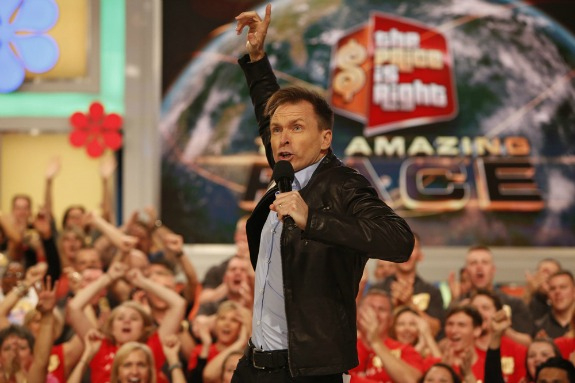 (Amazing Race host Phil Keoghan)

Fan favorite Racers competing on The Price Is Right Primetime Special: Amazing Race Edition on Wednesday, May 25:

Leo Temory and Jamal Zadaran, Season 23 and 24
Tyler Oakley and Korey Kuhl, Season 28
Erin Robinson and Joslyn Davis, Season 28
Joey Buttitta and Kelsey Gerckens, Season 27 (winners)
Natalie "Nat" Strand and Katherine "Kat" Chang, Season 17 (winners)
William "Bopper" Minton and Mark Jackson, Season 20
Tiffany Chantell Torres and Krista DeBono, Season 27
Brook Roberts and Claire Champlin, Season 17
Nathaniel "Big Easy" Lofton and Herbert "Flight Time" Lang, Seasons 15, 18, and 24

Make sure to tune-in to these must-see special episodes, which air Monday May 23–Wednesday, May 25 at 8/7c on CBS.

More on CBS.com:
The Price Is Right Gets A Dose Of Reality TV
The Happiest Expressions On The Price Is Right
Watch The Price Is Right On CBS