The Price Is Right is celebrating something big.

WATCH: The Price Is Right Makes History With Record-Setting Showcase Showdown

The Daytime Emmy® Award-winning show's Sept. 22 episode made history with a record-setting Showcase Showdown, with a total of $80,000 spun on the Wheel!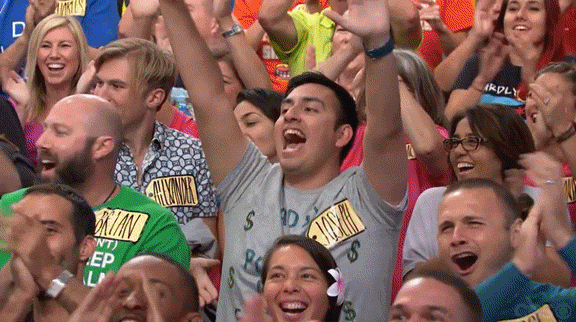 In honor of Drew Carey's 10th Anniversary hosting The Price Is Right, contestants who spun $1 on the Wheel received a $10,000 bonus instead of the usual $1,000. If they spun another $1, they received an additional $25,000.

During the special September episode, a total of $80,000 was awarded after an amazing five $1 spins on the Wheel.

That's incredible!

STREAM: Drew Carey Kicks Off Season 10 On The Price Is Right

What better way to kick of Drew's 10th season hosting and the show's 46th season?

Watch Season 46 of The Price Is Right Weekdays (11:00 AM-12:00 PM, ET; 10:00-11:00 AM, PT) on CBS and CBS All Access.