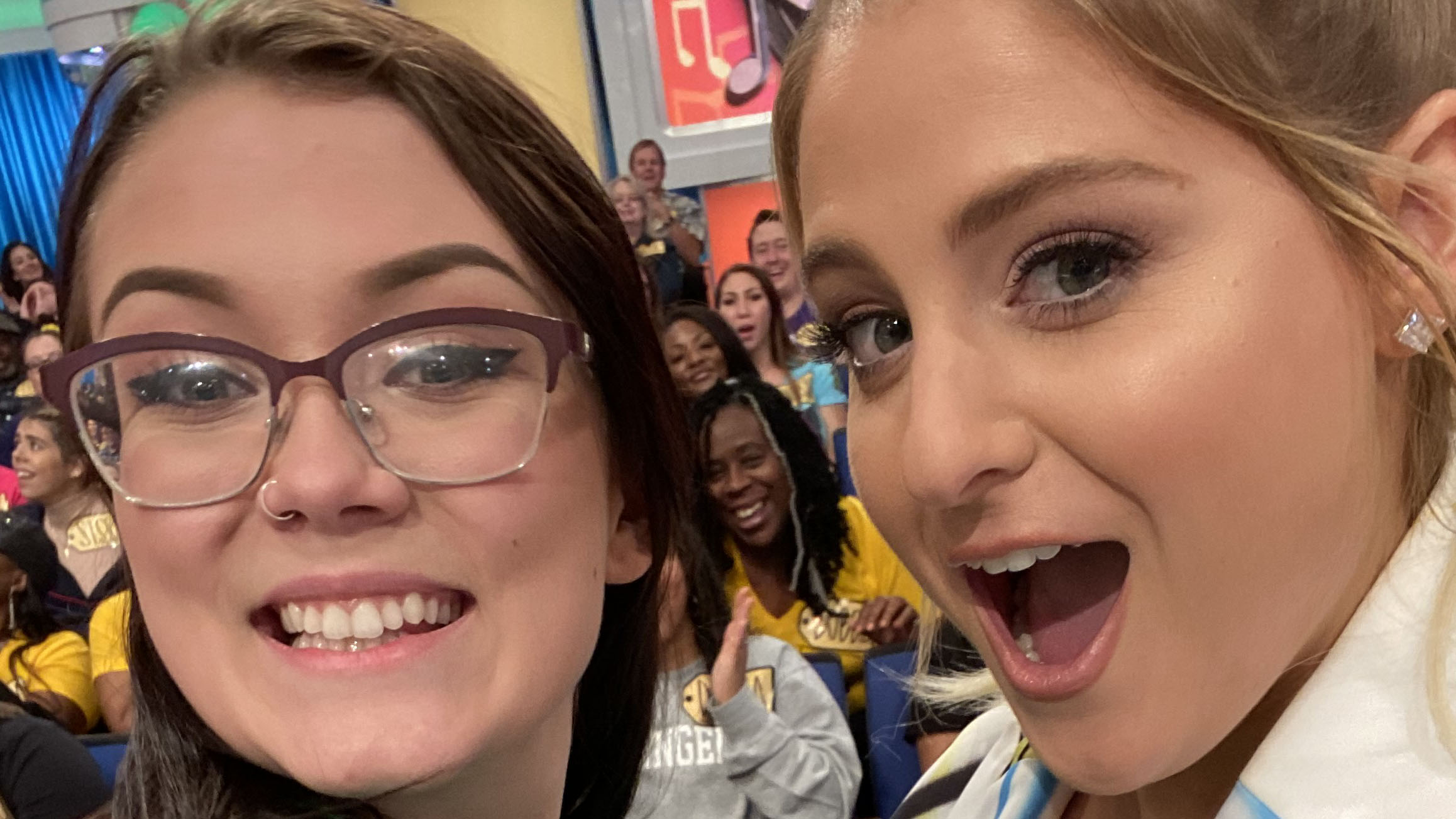 The GRAMMY-winner snags a selfie with the Bidders Row champ.
Meghan Trainor stopped by the Jan. 24 episode of
The Price Is Right
and took a moment to snap some selfies with the contestants on Bidders Row using the very prize they were trying to win: a shiny new smartphone.
The players tried to figure out the price of the device, but it was Aubrey's guess of $1200 that came closest to the true value: $1249.
STREAM
:
Full Episodes Of The Price Is Right On CBS All Access