The Talk's Picture Perfect Gift Ideas For The Family
Need help with your shopping list? Chi-Lan Lieu shares holiday gift ideas at amazing discounts!
Need help with your shopping list this holiday season?
Shop Daytime Deals
focuses on the latest and greatest in beauty, fashion and lifestyle at prices that won't break the bank, with lifestyle expert Chi-Lan Lieu sharing holiday gift ideas for the whole family.
Discover unique items up to 77% off:
Luxury Microfiber Sheet Sets by House of Linens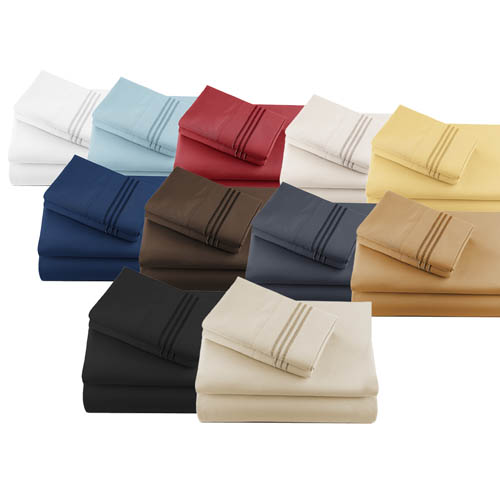 Luxury Microfiber Sheet Sets by House of Linens:
These luxurious sheets will change the way you sleep forever! Their ultra soft material transfers heat up to 50% better than cotton, keeping you at the perfect temperature all night. The flexible microfibers offer the best possible fit on all mattress types. These sheets are resistant to wrinkling, shrinking and color fading. Each set includes one flat sheet, one fitted sheet and two pillowcases. They're available in four different sizes to fit any mattress and are available in a wide array of colors!
List Price:
$149-$209
Shop Daytime Deals Price
: $42-$59
Discount:
71-72% Off
3-in-1 Toaster Oven by Chefman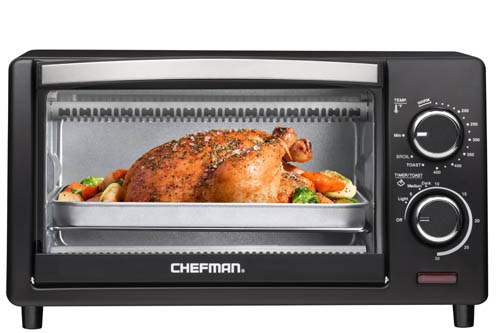 3-in-1 Toaster Oven by Chefman:
This countertop appliance allows you to bake, broil, and toast! It's a major space-saver in tight kitchens. With stainless steel accents and a sleek design, this device isn't an eyesore when you have guests over for holiday parties. Plus, it's super easy to clean up with a non-stick coated interior and removable crumb tray. Equipped with two separate dials for time and temperature to make sure every meal comes out to perfection!
List Price:
$70
Shop Daytime Deals Price
: $35
Discount:
50% Off
Boodle Box Subscriptions by Boodle Box:
Boodle Box is an up-and-coming subscription service for kids developed by an ex-military wife (with a little help from her daughter). They used to send care packages to her husband while he was away at West Point and thought to bring the service to everyone. The boxes are available for two age groups: 6-11 and 12-teen. The boxes include age appropriate beauty products and trendy items curated to match each month's theme. It's a surprise every month! These boxes make thoughtful gifts from grandparents or relatives who may live far away.
List Price:
$104.90
Shop Daytime Deals Price
: $49
Discount:
53% Off
Personalized Printed Canvas by Canvas Pop:
Showcase your most loved pictures on a professional-grade personalized printed canvas! Whether it's an old photo or a photo from your mobile device, Canvas Pop will increase the quality of your photo, transfer it to high-quality canvas, and ship it back to you! You also get a free digital proof of the enhanced photo! These make memorable holiday gifts for moms and relatives. Personalize these canvases with pictures of your kids, nieces or nephews, loved ones, or even your pets! Plus, as an added bonus, you will receive $30 off your next purchase from the Canvas Pop website!
List Price:
$83
Shop Daytime Deals Price
: $39
Discount:
53% Off
White Gold Plated Earrings by Cate & Chloe:
These dazzling earrings are inspired by the serene, reflective waters of the sea! They're made with 18K white gold plating and haloed by AAA-grade CZ stones. These earrings are the perfect size. They also add a little bit of shine to your outfit, and are sure to match them all perfectly! They're versatile enough to be worn every day or for special occasions. Available in studs, drop earrings, infinity drop, or princess-cut drop styles.
List Price:
$150
Shop Daytime Deals Price
: $34
Discount:
77% Off
Diamond Initial Bangles by Fifth Bond:
These stackable bracelets are the perfect way to spell your statement! Available in rhodium or yellow gold-plated, they complement any style! Spell out the initials of loved ones or create cute "best friends" bracelets.
List Price:
$160
Shop Daytime Deals Price
: $39
Discount:
76% Off
Take advantage of all these great Shop Daytime Deals today at
www.shopdaytimedeals.com
.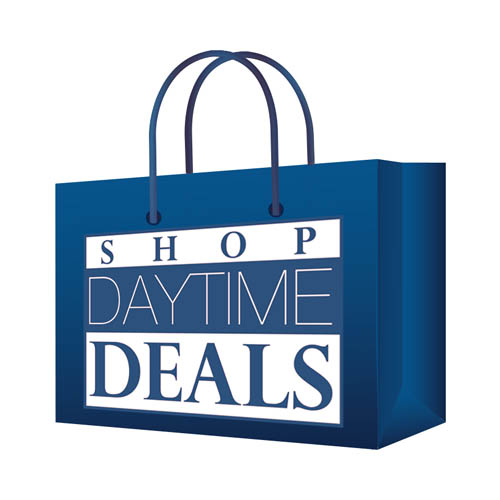 DISCLAIMER:
*These special deals are brought to you by a 3rd party vendor, Telewise. LLC. None of these products are manufactured or endorsed by CBS or
The Talk
. All products are shipped by Telewise and all inquiries regarding these products or your order should be directed to Telewise at
support@styleminded.com
. Promotion restricted to customers in 50 U.S. states and D.C. Available for a limited time and while supplies last.