John Goodman And Sara Gilbert Appear In A Hilarious Roseanne Spoof On The Talk
Watch the pair reunite as Dan and Darlene Conner for the first time in 20 years.

Former father-daughter costars John Goodman and Sara Gilbert reunite on Friday's episode of The Talk to act out a side-splitting spoof, featured above, inspired by the popular '90s sitcom, in which Darlene reveals quite a salacious secret.

It's been two decades since beloved Roseanne characters Dan and Darlene Conner sat down for a heart-to-heart on their trusty old plaid couch—and, boy, do they have a lot to discuss.

So how does he react to her surprising news?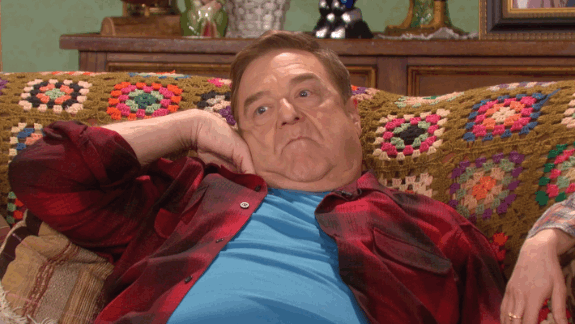 Some things never change.

Watch all-new episodes of The Talk Weekdays on CBS and CBS All Access.