Oprah Winfrey Reveals On The Talk The Last Time She Heard "No"
Watch the one and only Oprah dish on wellness, her latest film role, and leaving a legacy.

On Monday, the remarkable Oprah Winfrey left viewers—and the hosts—starstruck with her debut appearance on The Talk where she opened up about personal wellness, her inspiring new role in the upcoming film The Immortal Life Of Henrietta Lacks, and leaving behind a legacy.

The iconic actress/philanthropist/host/producer stopped by The Talk for a full one-hour special episode event, which definitely did not disappoint.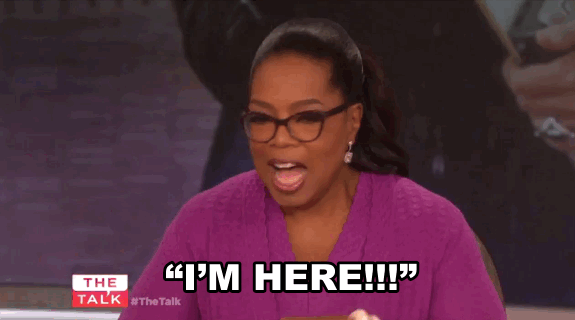 Here are some of the biggest moments from her highly anticipated appearance.

While she's well-known for being a source of great advice to millions of fans, Oprah told the hosts in the video above one of the most valuable lessons she's learned throughout her life: knowing when to turn things down.

"The most important thing for me was learning to say, 'No,' because I had this whole big thing where I felt like I had to say, 'Yes,' to everybody for everything," Oprah explained. "The greatest joy I have is I only do exactly what I want."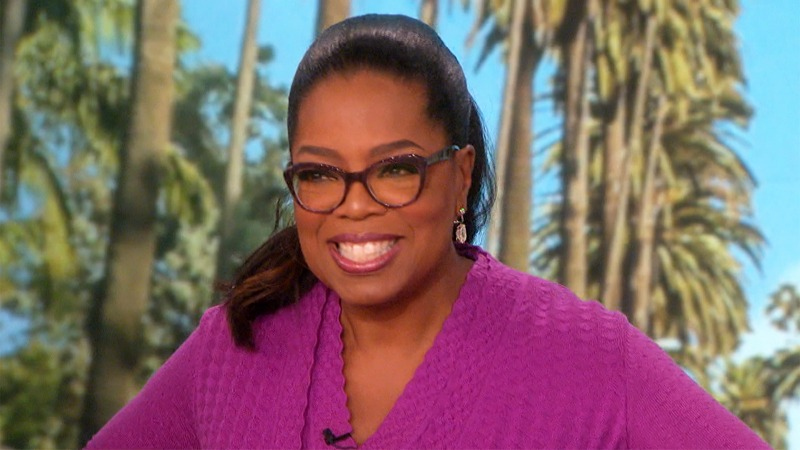 Because Oprah only does the things she wants to do, it's hard to imagine her ever feeling intimidated; but, during her visit at The Talk, she confessed that she was reluctant to take on her latest role in The Immortal Life Of Henrietta Lacks.

In the film, Oprah plays Deborah Lacks, who teams up with a journalist to reveal the truth about how doctors took cells from her mother, Henrietta, and used them to develop life-saving vaccinations for diseases and cancers, like polio and HPV.

This crucial research from the unwitting pioneer also led to medical breakthroughs regarding the impact of long-term radiation and mapping genes.

"I was a little scared of this role, and for five years had other people in mind to play it ... Because I'm not as experienced an actor as most of the people that I work with," Oprah said.

WATCH: Oprah Discusses Her Role In The Immortal Life Of Henrietta Lacks On The Talk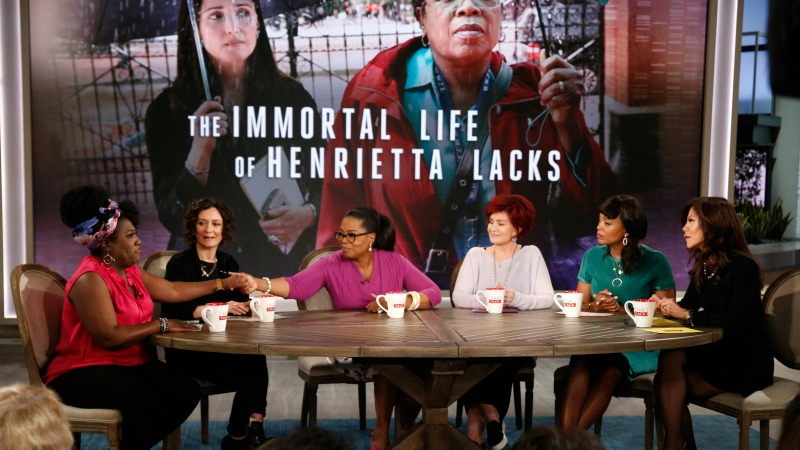 ​

Oprah's ability to overcome obstacles throughout her life and her career has touched many of her fans, who were inspired to navigate their own hurdles. You could say her impact on other people's lives is the cornerstone of her legacy.

But, instead of keeping the attention on herself, Oprah reminded the hosts of The Talk that the work they do on a daily basis inspires viewers, too.

"You have the power of the table," Oprah told the hosts. "Your legacy is every life you touch. Your legacy is everybody who watched your show, heard you say something, and decided to change, make a difference, light up their lives ... Your legacy is everything you have done and everything you have said."

We couldn't agree more.

WATCH: Oprah Talks About What It Means To Leave Behind A Legacy On The Talk

You can stream Oprah's full appearance on The Talk now on CBS All Access.

Watch all-new episodes of The Talk Weekdays on CBS and CBS All Access.