Michael Weatherly Explains How Eliza Dushku Brings Out A New Side Of Bull
Looking dapper as always, Weatherly dished with the ladies of The Talk.

Michael Weatherly, who stars as titular character Dr. Jason Bull, stopped by The Talk on Wednesday to talk about this year's #1 new drama, Bull. Surprising the ladies of The Talk—and the audience—Weatherly arrived with his adorable children—in a spacesuit, no less!

Weatherly also teased a bit about the upcoming episodes of Bull.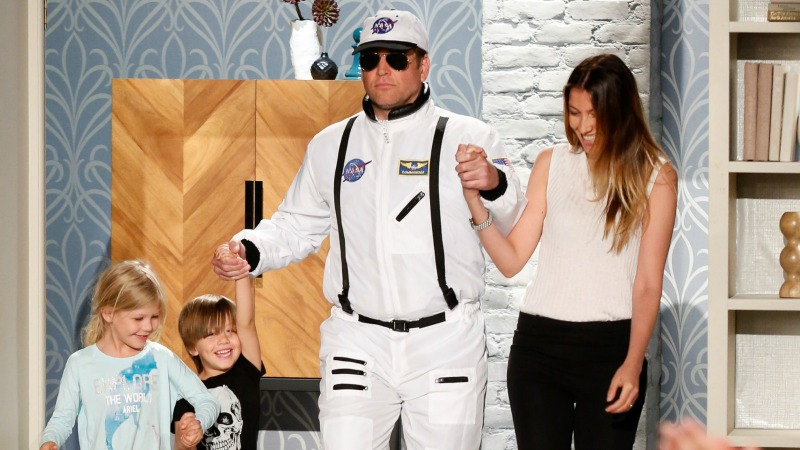 After stripping from the spacesuit, Weatherly dished about wrapping Season 1, summer vacation plans, and the reasoning behind his out-of-this-world ensemble. "There are some things that take 10 months," he explained, "TV shows and traveling to the moon."

The hit drama, airing on Tuesdays at 9/8c on CBS and CBS All Access, follows Dr. Jason Bull and his team, the Trial Analysis Corporation, as they fight for their clients in an unorthodox—and incredibly effective—manner. Using a variety of tactics, including watching for tiny facial clues and mining high-tech data, the TAC strategizes on jury selection and devises approaches that will give their clients the edge.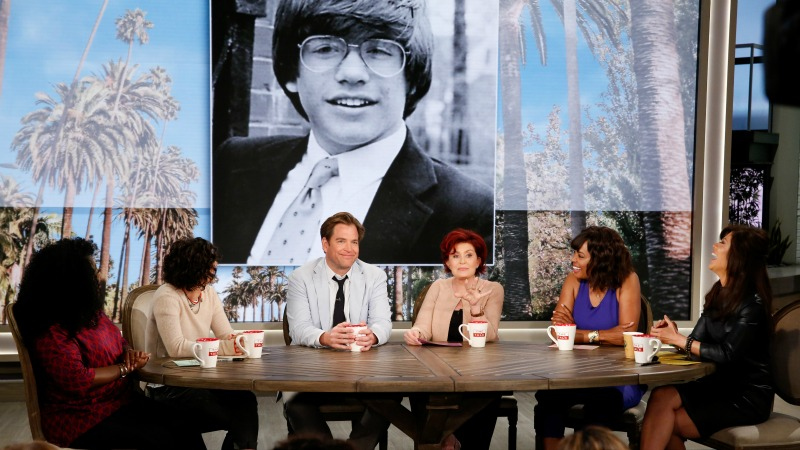 As an added bonus, the ladies of The Talk shared a #ThrowbackThursday photo of a young Weatherly. Disagreeing with the women of The Talk's comparison to Justin Bieber, Weatherly considered his childhood look to be more of a "combination of Hillary Clinton and John Denver."

Weatherly, who will be joined by Eliza Dushku in the season's last three episodes, praised Bull's newest addition, teased her upcoming appearances, and offered the scoop on their on-set dynamic.

"I was a huge lover of Buffy," said Weatherly.

Watch Michael Weatherly's full appearance on The Talk on CBS All Access.

Watch Bull on Tuesdays at 9/8c on CBS and CBS All Access.

Watch The Talk Weekdays on CBS and CBS All Access.