Scorpion's Elyes Gabel And Katharine McPhee Open Up About Their Steamy Closet Kiss
#Waige dish on behind-the-scenes secrets, their notorious lip lock, and more with the ladies of The Talk.
Posted on May 8, 2017 | 05:20pm
Elyes Gabel
and
Katharine McPhee
, starring as Walter O'Brien and Paige Dineen respectively on
Scorpion
, stopped by
The Talk
to
dish about the kiss
fans have been waiting for, what's in store for #Waige, and more!
In the most recent episode of
Scorpion
,
"Something Burrowed, Something Blew,"
romance was in the air—and not just for the bride and groom! Walter and Paige's simmering connection
finally
boiled over in the kiss all #Waige fans have been waiting for.
See the on-screen lovebirds discuss their long-awaited kiss in the video above.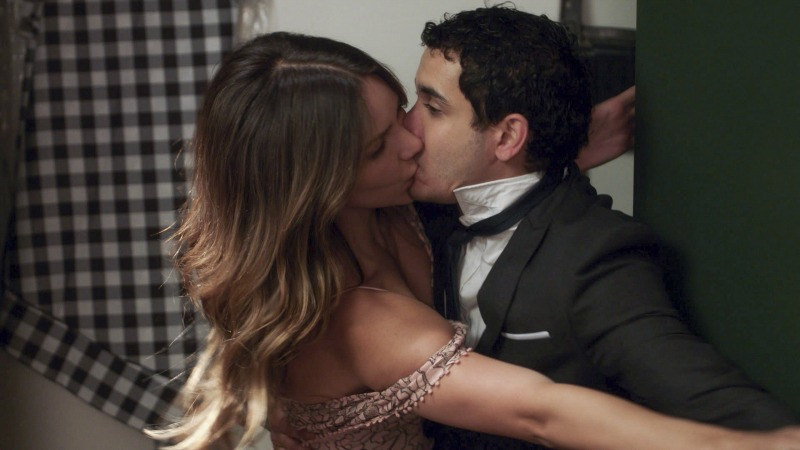 Gabel also dished about a steamy behind-the-scenes moment from
the pair's notorious broom closet kiss scene
. Find out what the actor had to say during his appearance on
The Talk
on
CBS All Access.
When asked about his
own
first kiss, which he described as "ceremonious," Gabel shared a hilarious tale involving a prep school, a hill, and a little Dutch courage.
Before bidding
the ladies of The Talk
farewell, Gabel was treated with a birthday cake! (Happy 35th Elyes!)
Watch
Scorpion
on Mondays at 10/9c on CBS and
CBS All Access.
Watch
The Talk
Weekdays on CBS and
CBS All Access.