In this week's edition of $ave The Day, lifestyle expert, Chi-Lan Lieu shared five innovative and clever products to help make your life a bit easier and more enjoyable, whether you're traveling to see friends or hosting guests in your home!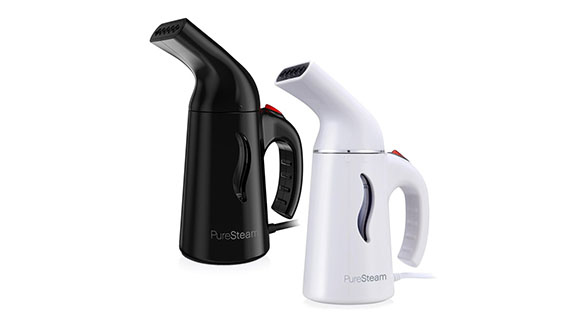 PureSteam Travel Steamer:
This powerful and portable fabric steamer makes wrinkle-pressing a quick and fun activity. Its fast-heating water tank is ready to go within two minutes and provides 10 minutes of non-stop steaming without spitting water.
The nozzle design distributes steam powerfully and consistently to remove stubborn wrinkles from clothing, drapery, furniture upholstery, bedding, and table linen.
It's safe to use on all types of fabric types and features a compact design perfect for travel and storage. It also has an auto shut-off safety protection feature, in case the unit gets too hot or too low on water.
Colors include black and white.
Retail Price:
$60
$ave The Day Deal Price:
$20
Discount:
67% off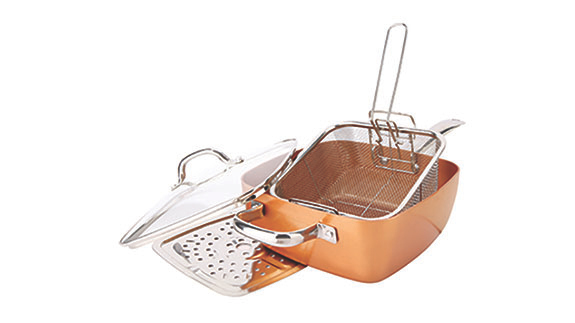 6-in-1, 4-Piece Pan Set by Copper Cook
:
This is a 6-in-1 pan that will allow you to get rid of so many other pans in your cabinets. You can bake, deep-fry, roast, steam, saute, braise or broil with just this one pan.
Plus, this Copper Cook set allows you to go straight from the stove to the oven!
It's designed with a stainless-steel induction plate that makes for perfect cooking on any surface—from electric, gas, ceramic, and even induction cooktops.
The Ceramic-Tech, non-stick technology, which is PTFE and PFOA free, means nothing will stick, so you can cook without butter, oil, or chemicals. The riveted handles also allow for high heat, which makes the set oven-safe up to 800 degrees.
The dishwasher-safe four piece set includes pan (9.5 inches, 4.5 quarts), glass lid, fry basket, and steam rack.
Retail Price
: $80
$ave The Day Deal Price:
$37
Discount:
54% off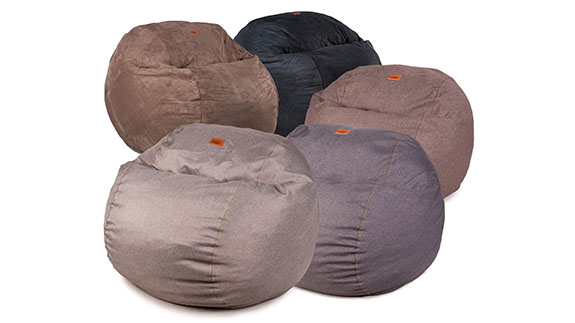 CordaRoy's Convertible Bean Bag Chair and Full-Size Bed
:
These full-size sleepers are easy to manage and large enough to sleep two adults.
They're thick, supple, soft, durable and filled with furniture-grade premium shredded foam; plus, the covers are changeable, washable, and dryable.
They're so easy to convert into a bed or chair, which makes them perfect for guests and sleepovers, living rooms, dorm rooms, playrooms and more!
They also include a lifetime guarantee and come in the following colors: the Hayden fabric comes in silver, grey, and Antelope, while the Microsuede comes in black and chocolate.

Retail Price: $260
$ave The Day Deal Price: $159
Discount: 39% off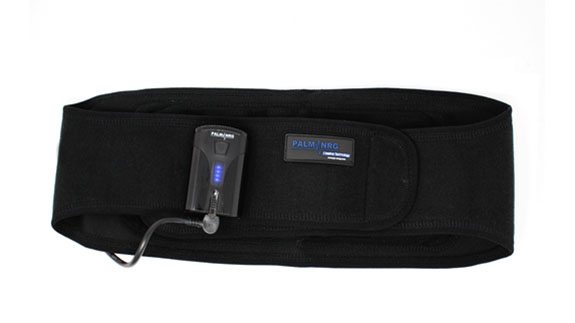 Palm NRG Cordless Heat Therapy Wrap
:
Infrared heat wraps are unlike any heating wraps you've tried before.
Unlike a traditional heating pad, they don't get very warm to the touch.So, since they can be used at lower overall temperatures, they're ideal for those with sensitive skin.
This particular wrap uses Far Infrared Ray (FIR) heat that penetrates up to 3-inches of bone and muscle to target deeper pain. It's cordless, compact, portable, and can be used from the office, while traveling, or wherever you may be when you feel discomfort and need relief.
The wrapping design can be used on various parts of the body, including the back, shoulders, arms, legs, knees, and hips.
Retail Price:
$160
$ave The Day Deal Price:
$39
Discount:
76% off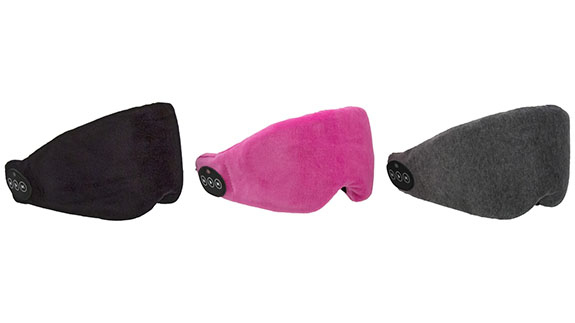 Gabba Goods Bluetooth Eye Mask Headset
:
Relax with this comfortable memory foam eye mask that has a built-in rechargeable bluetooth headset!
Perfect for getting rest while traveling—or for comfortably listening to music as you fall asleep, without bothering your partner.
It's made with a plush washable material, allows for six hours of continuous play time, and is available in grey, black, and pink.
Retail Price:
$60
$ave The Day Deal Price:
$24
Discount:
60% off
Take advantage of all these great deals today at
morningsave.com
.
DISCLAIMER
: *These special deals are brought to you by a third-party vendor,
checkout.org
. None of these products are manufactured or endorsed by CBS or
The Talk
.
All products are shipped by
checkout.org
and all inquiries regarding these products or your order should be directed to MorningSave at
morningsave.com/support
or email
support@morningsave.com
.
Promotion restricted to customers in the 48 contiguous U.S. states and D.C. Available for a limited time and while supplies last.