Billy Burke Takes A Trip Down Memory Lane On The Talk
Burke, who stars as Mitch Morgan on Zoo, stopped by to discuss his film—and music—career.
Billy Burke
, who stars as Mitch Morgan on
Zoo
, stopped by
The Talk
on Friday to discuss the start of his show's third season. After delving into the premiere of
the dystopian drama
, Burke shared fun stories from over the course of his career.
STREAM: Zoo Season 3's "Diaspora"
As images of
Mitch Morgan submerged in a tank
appeared on the screens behind the ladies of
The Talk,
Burke
teased a little about the fate of his character—and the hardest part about spending all that time underwater:
Season 2 of
Zoo
ended with Mitch sacrificing his life to save his team.
Season 3 is set a decade in the future with a big twist: Mitch comes back!
Zoo
"upped the game this season," the acclaimed actor promised. "The look is new [and] the CGI is fantastic."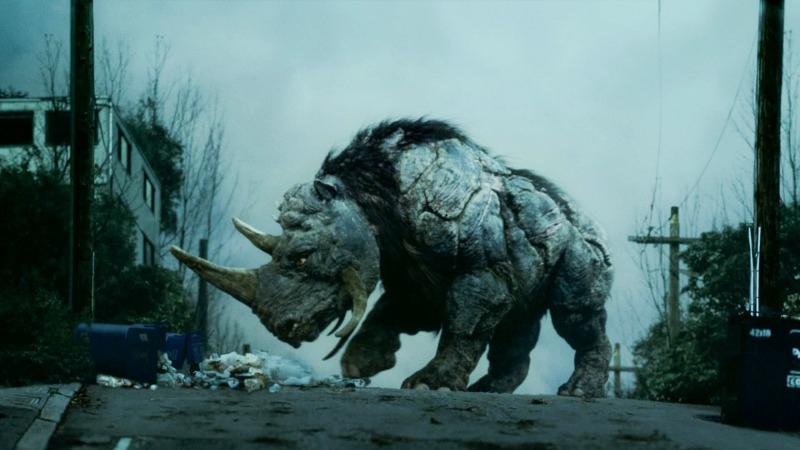 As an added bonus in the full interview
, the ladies revealed a hilarious throwback photo of Burke's band from the late '80s. Naturally, the
Zoo
star was the lead singer.
While reflecting on his film career (he's been in more than 50 movies!), Burke divulged fun stories from his time as Charlie Swan in the
Twilight
series—including his first encounter with costar Kristen Stewart.
"We met on the plane," said Burke, "She was sitting in the seat in front of me on the plane and I tapped her on the shoulder and said, 'Hey, I'm your dad.'"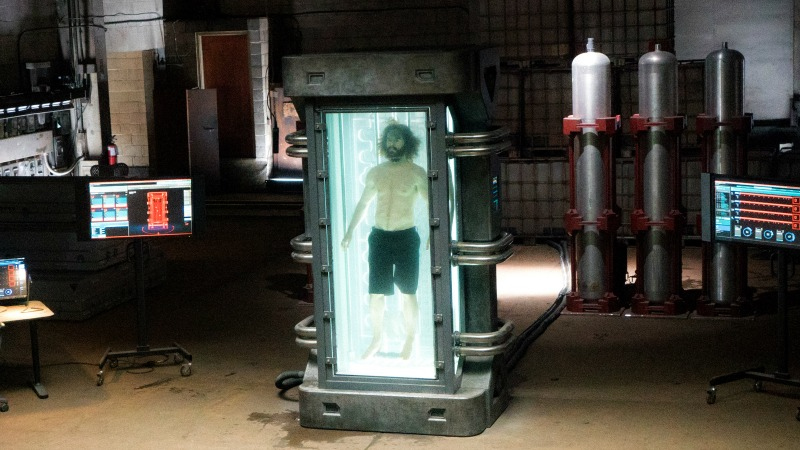 In Season 3 of
Zoo
, the future Mitch returns to isn't a pretty picture. The human population is dwindling and the team is forced to face an even deadlier challenge:
hordes of lab-made monsters
.
What's next for Mitch Morgan? Or, more importantly, what's next for the world?
Stream full episodes of Zoo on CBS All Access.
Watch
Zoo
on Thursdays at 10/9c on CBS and
CBS All Access.
Watch
The Talk
Weekdays on CBS and
CBS All Access.