In this week's edition of $ave The Day, lifestyle expert Chi-Lan Lieu shared five fresh and fun products to help get you through the dog days of summer!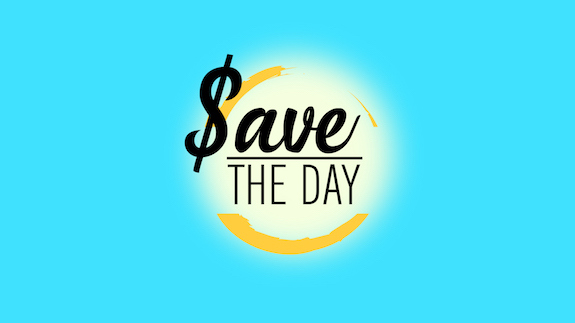 These five fantastic items will have you looking good and cooking good–and they're all available exclusively to
The Talk
viewers at amazing discounts of up to 91% off for a limited time and while supplies last at
morningsave.com
!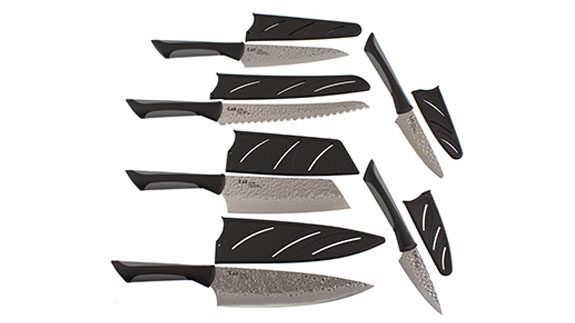 Luna Six-Piece Knife Set by Kai:
Each knife in this set has a high-carbon, stainless-steel blade that is mirror-polished to increase stain and corrosion resistance.
They are finished with a unique hammered design, which helps release food easier. Each knife has a lightweight, soft-grip handle with rubberized inserts for a comfortable, secure grip.
Coordinating sheaths protect the blades and make storage safe and easy.
The six-piece set includes an 8-inch chef knife, a 3.5-inch paring know, two 6-inch utility knives, an 8-inch bread knife, and a 4-inch citrus knife.
Retail Price:
$138
$ave The Day Deal Price:
$49
Discount:
64% off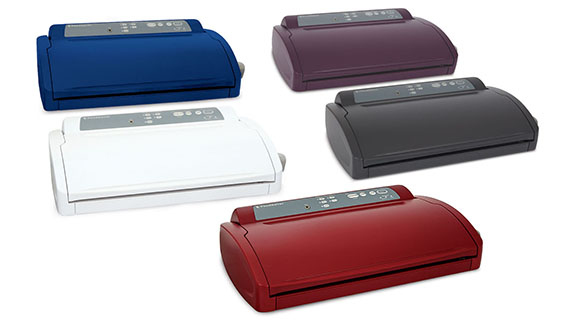 FoodSaver Expanded Vacuum Sealing System:
This FoodSaver was one of the most popular and best-selling products featured on $ave The Day, so it's available once again for a limited time and will help you seal and store foods in a variety of ways!
This compact device saves space on your countertop with its vertical flip design and saves money by preserving your food because leftovers are kept fresh in a vacuum seal.
It features two vacuum-sealing levels, moist and dry, and three speed settings: high, normal, and gentle–and pulse function.
Plus, all the added accessories make marinating, canning, and packing foods and liquids quick and easy.
The set includes:
- V2800 vacuum sealer
- Two 11-inch x 10-inch heat-seal rolls
- 10 quart-size heat-seal bags
- Five gallon-size heat-seal bags
- One bottle stopper
- Two dishwasher- and microwave-safe containers
- One marinating canister
- One wide-mouth jar sealer
- One container adapter
- One accessory hose with storage clip
Available in five colors: cinnamon, white, blue, eggplant, and slate.
Retail Price:
$203
$ave The Day Deal Price:
$79
Discount:
61% off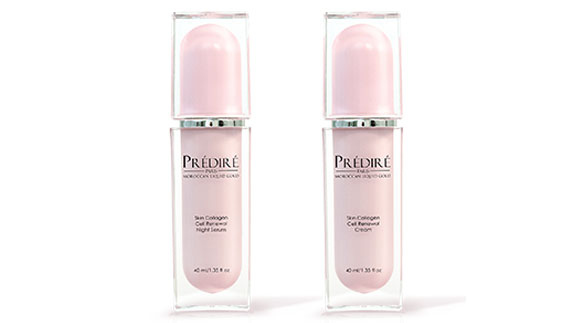 Prédiré Skin Collagen Cell Renewal Set:
Collagen is an important protein that gives skin its strength and elasticity. As we age, collagen production decreases, and this leads to the skin looking wrinkly and old.
The Prédiré Skin Collagen Cell Renewal Cream penetrates deep into the skin, whisking away dead cells to reveal fresh young hydrated skin.
Plus, this amazing formula enhances the collagen tissues, promotes cell renewal through light exfoliation, and maximizes cellular renewal during this crucial repair phase.
The Prédiré Skin Collagen Cell Renewal Night Serum works wonders while you sleep to deliver remarkably healthier collagen and skin cells leading to younger-looking skin.
Retail Price:
$224
$ave The Day Deal Price:
$45
Discount:
80% off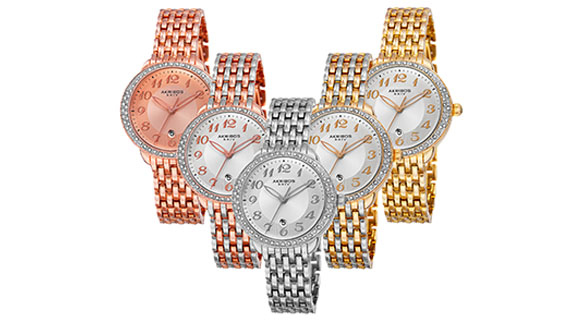 Akribos XXIV AK831 Women's Swarovski Crystal Bracelet Watch:
This beautiful and elegant timepiece features a polished bezel studded with 64 genuine Swarovski crystals.
The dial is embellished with hand-applied Arabic numeral markers, featuring a classic three-hand indication, as well as a date display.
The petite 32mm case is powered by an accurate and reliable Miyota quartz movement, is adorned with a five-row bracelet, and is water resistant up to 33 feet.
Colors include: gold, rose gold, silver, gold/silver, rose gold/silver
Retail Price:
$425
$ave The Day Deal Price:
$39
Discount:
91% off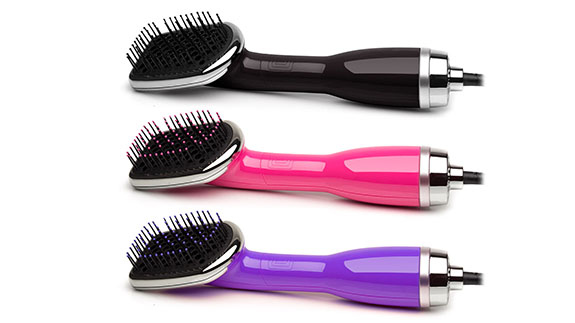 ProCabello Blower Brush:
The unique design of this brush combines the powerful airflow of a dryer with the smoothing benefit of a brush-in-one tool for effortless styling in half the time.
It uses negative ion technology to give you ultra-smooth, silky hair with the touch of a button.
It's lightweight, easy to use, and helps protect your hair from heat-related damage so you get smooth, frizz-free styles and fast results every time.
Colors include: black, pink, purple
Retail Price:
$300
$ave The Day Deal Price:
$39
Discount:
87% off
Take advantage of all these great deals today at
morningsave.com
.
DISCLAIMER:
*These special deals are brought to you by a 3rd party vendor, checkout.org. None of these products are manufactured or endorsed by CBS or
The Talk
.
All products are shipped by Checkout.org and all inquiries regarding these products or your order should be directed to MorningSave at
morningsave.com/support
or email
support@morningsave.com
.
Promotion restricted to customers in the 48 contiguous U.S. states and D.C. Available for a limited time and while supplies last.