Kaley Cuoco, who plays Penny on The Big Bang Theory, stopped by The Talk to chat about the hit comedy's upcoming Season 11 premiere, as well as her real-life friendship with co-star and onscreen husband, Johnny Galecki.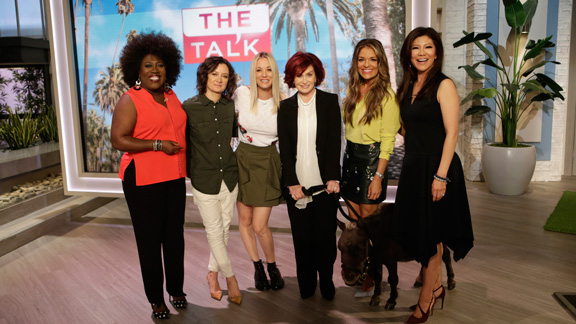 The Season 10 finale of The Big Bang Theory ended with a jaw-dropping cliffhanger that left fans wondering: would Amy (Mayim Bialik) say yes to Sheldon's (Jim Parsons) proposal?

WATCH: Preview The Big Bang Theory Season 11 Premiere

"Everything's going to be answered tonight and everyone will be happy," said Kaley. "It's a Sheldon proposal."

Then, the gorgeous blonde—who's been traveling this past summer with boyfriend Karl Cook—opened up about the tight-knit bond she shares with Johnny.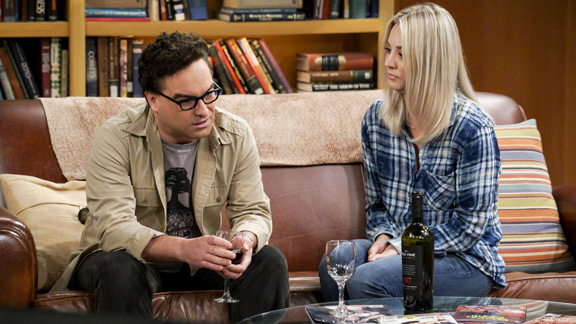 "We dated, so we know each other quite well," she said while playing a game of "The Big Blank Theory."

"He's one of my best friends and one of the closest people I've ever worked with."

What else did she have to say about Johnny and the rest of the cast?

And how did The Talk hosts react when she introduced, Smooshy, her pet dwarf mini horse, to the entire audience?

Hint, hint: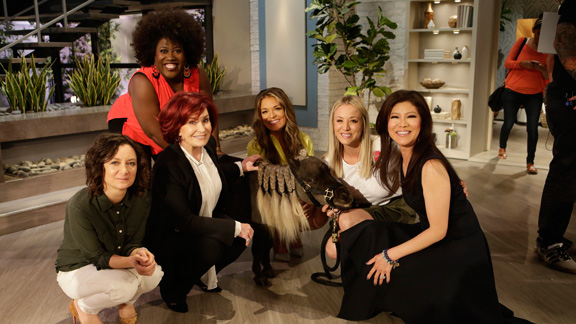 WATCH: Kaley Cuoco Opens Up About Her Real-Life Relationship With Johnny Galecki On The Talk

Watch The Talk Weekdays on CBS and CBS All Access.

Watch the Season 11 premiere of The Big Bang Theory on Monday, Sept. 25 at 8/7c on CBS and CBS All Access.