S.W.A.T.'s Shemar Moore Shows He Still Has 'Soul Train' Moves
The star of the new CBS police drama danced down memory lane with the hosts of The Talk.
Posted on Nov 3, 2017 | 11:00am
Shemar Moore
, who stars in new series
S.W.A.T.
as Sergeant Daniel "Hondo" Harrelson, joined
The Talk
hosts to talk about his new show, laugh at old photos, and prove he still has the beat in his feet.
WATCH: S.W.A.T. Star Shemar Moore Shows He Still Has 'Soul Train' Moves
After Moore walked on stage and greeted the cheering audience,
The Talk hosts
wasted no time traveling back in time.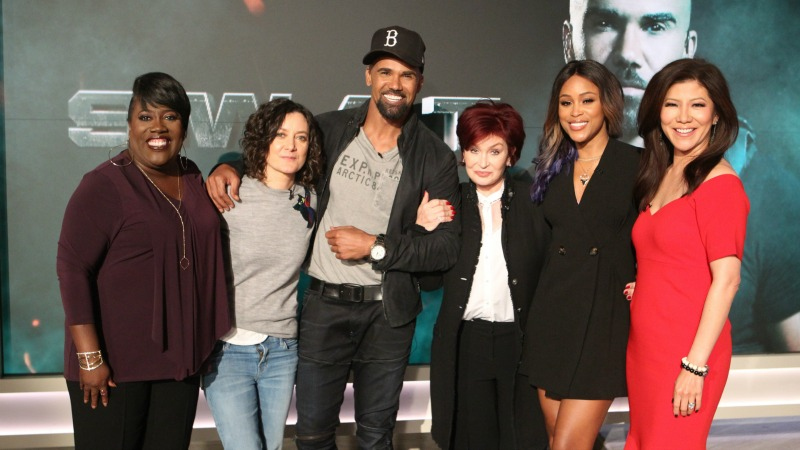 In honor of #ThrowbackThursday, the crowd was treated to old pics of the
S.W.A.T. star's
funny fashion choices and curiously colored coif.
In keeping with the throwback theme, an old video of Moore dancing appeared on screen. While he's dropped many of those fashion choices from yesteryear, it's clear
the S.W.A.T. star kept his dancing shoes
from his stint hosting
Soul Train
.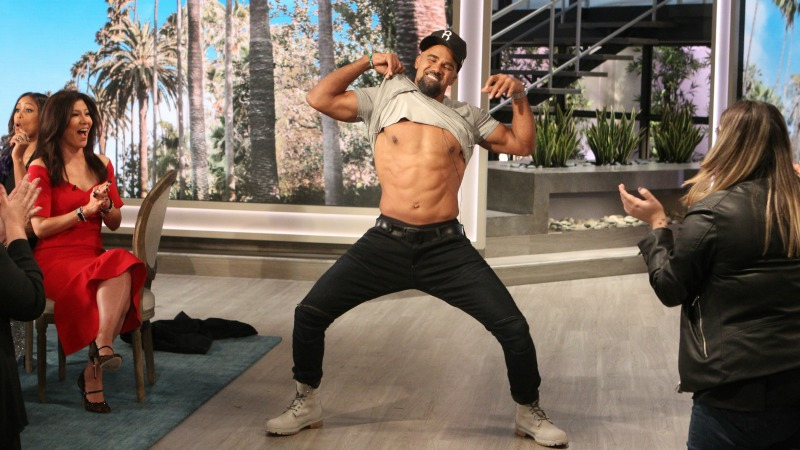 Challenged by
Sheryl Underwood
, Moore insisted that, "I was shaking what my mama gave me back then and I'm going to do it today."
After proving his impeccable dance prowess
and
offering a peek at his equally toned abs, Moore discussed his new drama series, promising, "
S.W.A.T.
is more than just a hot show, it's content that matters, has humanity, and it's got crazy action."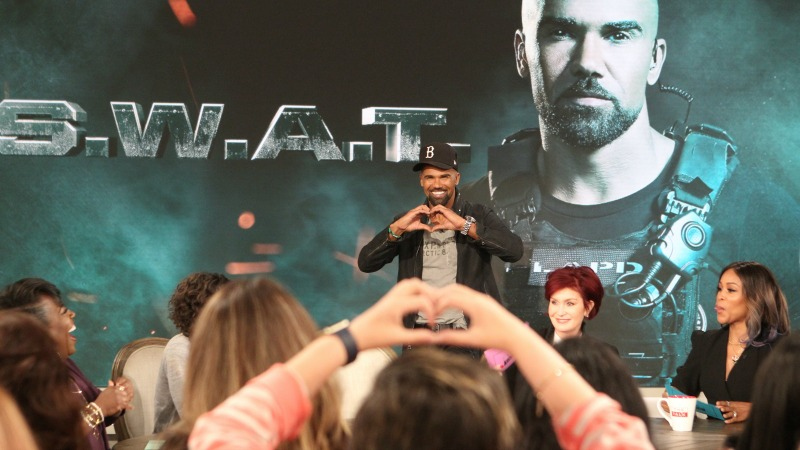 Watch
the full episode now on CBS All Access
to see what else the
S.W.A.T.
star had to say!
Watch
The Talk
Weekdays on CBS and
CBS All Access.
Watch
S.W.A.T.
on Thursdays at 10/9c on CBS and
CBS All Access.