Sean Murray Remembers Working With Mark Harmon Long Before NCIS
Also, the NCIS star tells an amusing story about getting into trouble with his Naval officer father.
Posted on Dec 1, 2017 | 01:10pm
During an interview on
The Talk
,
NCIS
star
Sean Murray
("McGee") told a very interesting story about the first time he worked with co-star
Mark Harmon
("Gibbs")—and it wasn't on
NCIS
!
As it turns out, the two performers previously crossed paths on an episode of
Hearts of the West
, about a decade before
NCIS
even started. Sean was 15 at the time.
"I remember [Mark] making such an impression on me," Sean recalled. "It's funny, we didn't spend a lot of time together on that episode, [but] he remembered me after all those years when I came to
NCIS
."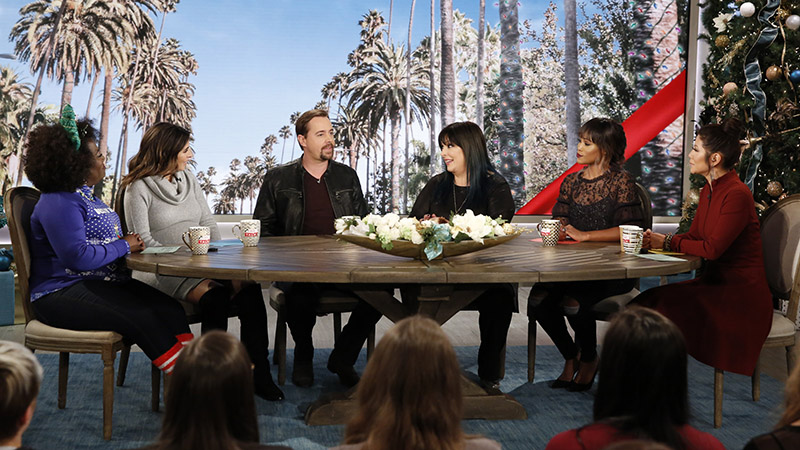 Later, the actor talked about his real-life connection to the military—specifically how his father was a Naval officer for 30 years—and the time he spent a week on an aircraft carrier with him when he was 10.
"I got in a little bit of trouble when I was in there," he said. "I wandered, at some point, into the war room ... and I don't think that was a good thing to do, because they paged my father."
STREAM: Full Episodes Of NCIS On CBS All Access
Watch all-new episodes of
The Talk
Weekdays on CBS and
CBS All Access
.
Tune in to all-new episodes of
NCIS
on Tuesdays at 8/7c on CBS and
CBS All Access
.