$ave The Day With Chi-Lan Lieu
In this week's edition of $ave the Day, lifestyle expert Chi-Lan Lieu revealed the top five products of 2017!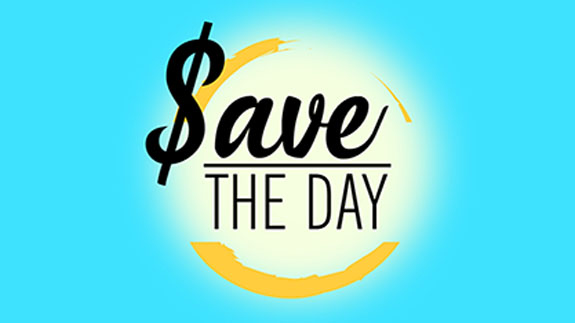 If you missed out on these five best sellers, here's your second chance to nab these great deals—they're all available exclusively to The Talk viewers at amazing prices, starting as low as $19, for a limited time and while supplies last at morningsave.com!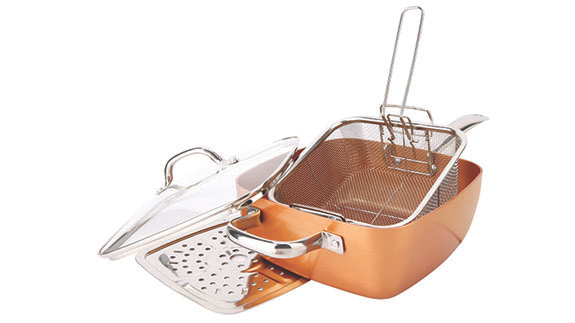 6-in-1, 4-Piece Pan Set by Copper Cook
This is a 6-in-1 pan that will allow you to get rid of so many other pans in your cabinets. You can bake, deep-fry, roast, steam, sauté, braise, or broil with just this one pan—you can go straight from the stove and into the oven!

It is designed with a stainless steel induction plate that makes for perfect cooking on any surface: electric, gas, ceramic, or even induction cooktops. The Ceramic-Tech non-stick technology, which is PTFE- and PFOA-free, means nothing will stick. Cook without butter, oil, or chemicals.

The riveted handles allow for high heat and is oven safe up to 800 degrees and dishwasher safe. The four piece set includes one pan sized 9 1/2 inches and 4.5 quarts, glass lid, fry basket, and steam rack.

As High As: $80
$ave The Day Deal Price: $37
Discount: 54% off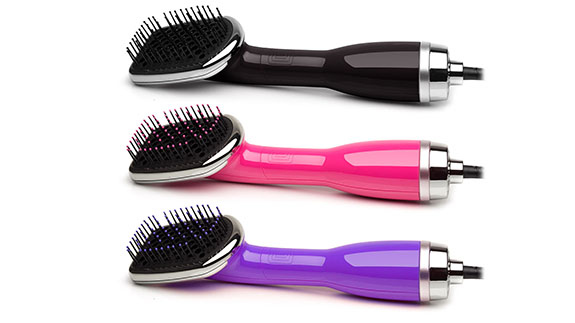 ProCabello Blower Brush
The unique design combines the powerful airflow of a dryer with the smoothing benefit of a brush in one tool for effortless styling in half the time. It uses negative ion technology to give you ultra-smooth, silky hair with the touch of a button.

It's lightweight, easy to use, and helps protect your hair from heat-related damage so you get smooth, frizz-free styles and fast results every time. Available colors include black, pink, and purple.

As High As: $300
$ave The Day Deal Price: $39
Discount: 87% off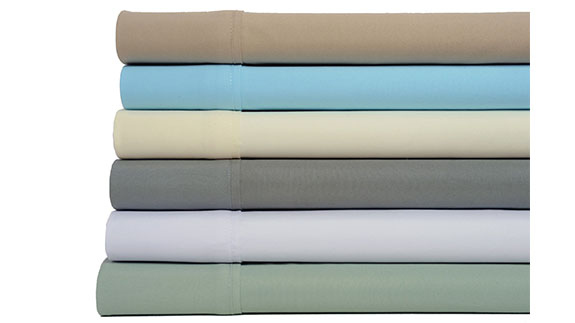 6-Piece Luxury Sheet Set by Bamboo Comfort
This 6-piece set of super soft organic bamboo bed sheets are softer than 1,000-thread-count Egyptian cotton, odor resistant, hypo-allergenic, and eco-friendly.

Each set comes with one flat sheet, one fitted sheet, and four pillow cases. Available in full, queen, and king, the fitted sheet features deep pockets to fit extra thick mattresses.

The sheets are made of high-strength microfiber/bamboo yarns that are wrinkle-free and have lasting vibrancy of color no matter how often they're washed. Colors include grey, sky blue, sage, white, ivory, and taupe.

As High As: $99-119
$ave The Day Deal Price: $35-49
Discount: 59-65% off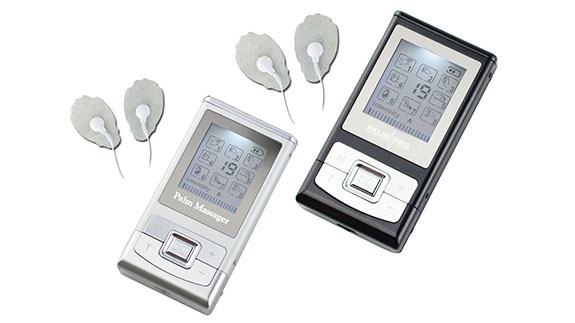 Palm NRG by PCHLife Pulse Massager
This product offers a battery-operated muscle stimulation system that helps to relieve minor muscle aches and pains. This pocket-sized pain fighter features multiple settings and modes, a compact design, and a rechargeable internal lithium battery.

The unit also features a brightly lit LCD screen for easy reading. The various massage modes and soothing haiku mode stimulate tense and sore muscles by sending pulses through the included electrode wires and adhesive pads.

The massager has an A/B feature which allows for ultimate control; each of the two output channels can be on different settings at the same time! Available in silver and black.

As High As: $425
$ave The Day Deal Price: $29
Discount: 93%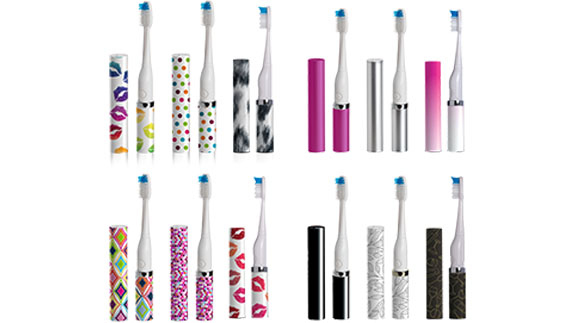 3-Pack: VIOlife Slim Sonic Travel Toothbrushes
This slim and compact sonic toothbrush provides a sparkling, sonic clean on the go that matches your personal style! It is the first battery-operated, portable sonic toothbrush with a built-in vented cap that cleans at 22,000 brush strokes per minute.

The Slim Sonic only weighs 2.5oz and at just 6 1/2 inches long, it will fit in nearly any bag. The toothbrushes come with an extra brush head and one AAA battery. Available in four different pattern combinations.

As High As: $48
$ave The Day Deal Price: $19
Discount: 60% off

Take advantage of all these great deals today at morningsave.com.

DISCLAIMER: *These special deals are brought to you by a 3rd party vendor, Checkout.org. None of these products are manufactured or endorsed by CBS or The Talk. All products are shipped by Checkout.org and all inquiries regarding these products or your order should be directed to MorningSave at morningsave.com/support or email support@morningsave.com.

Promotion restricted to customers in the 48 contiguous U.S. states and D.C. Available for a limited time and while supplies last.