Colin Hanks Gushes Over Julie Chen's Appearance On Life In Pieces
Also, Colin teases the next episode of his CBS comedy on The Talk.
Colin Hanks stopped by The Talk to discuss a myriad of topics, from his low-key New Year's Eve to eating ants in Copenhagen for his 40th birthday.

But the Life in Pieces star would be remiss not to mention The Talk host Julie Chen's recent appearance on his CBS comedy.

STREAM: Colin Hanks Visiting The Talk On CBS All Access

In her episode, entitled "Bunny Single Nightmare Drinking," Colin's character Greg and his wife Jen (Zoe Lister-Jones) invite Jen's boss (Andy Buckley) and his wife (Julie) over for dinner. The problem is, neither Greg nor Jen can remember the wife's name.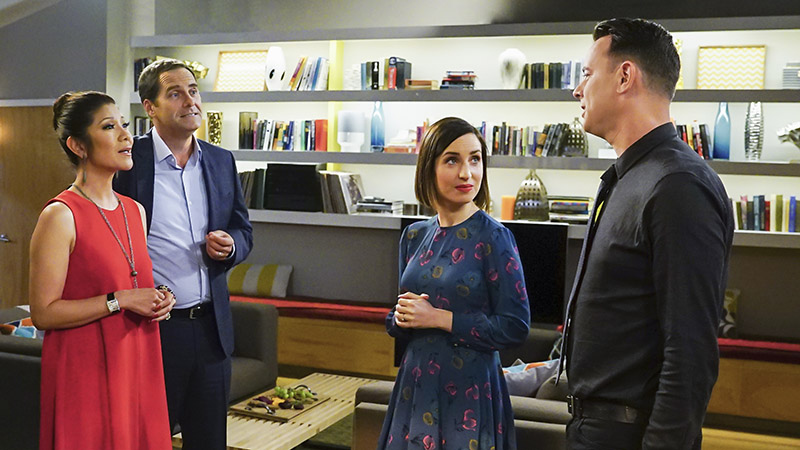 So, what did Colin think of working with Julie?

"She was great!" he said. "She showed up on time, she had all of her lines memorized, she hit her marks—she did everything an actor should do. We love having fun people; that's really all that we want."

"You guys made it easy for me," Julie replied. "Your set is the most fun set—the actors, the crew, everybody."

STREAM: Julie Chen's Life In Pieces Episode On CBS All Access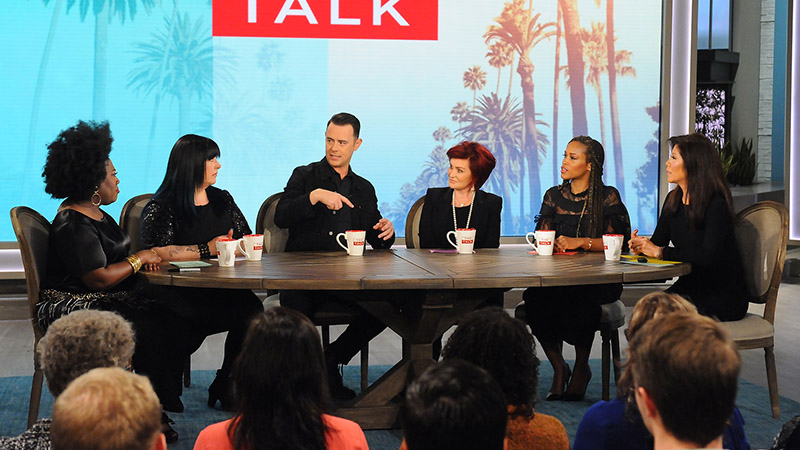 Colin also teased the next episode of Life in Pieces, "Emergency Interview Driving Lunch," which airs Thursday, Jan. 11 at 9:30/8:30c on CBS and CBS All Access.

"This Thursday night's episode, [Greg] has a very important Skype meeting that he needs to be on, but he's babysitting his parents, that are a little bit out of sorts," Colin explains.

"So, he calls upon his brother to come bail him out, even though his brother is trying to drop off a sample, if you will, so that he can go to a doctor and maybe have a baby with his wife."

STREAM: Full Episodes Of Life In Pieces On CBS All Access

Watch all-new episodes of The Talk Weekdays on CBS and CBS All Access.

And tune in to all-new episodes of Life in Pieces on Thursdays at 9:30/8:30c on CBS and CBS All Access.