$ave The Day With Chi-Lan Lieu
Lifestyle expert Chi-Lan Lieu shares five exciting products to kick off the new year with new gear!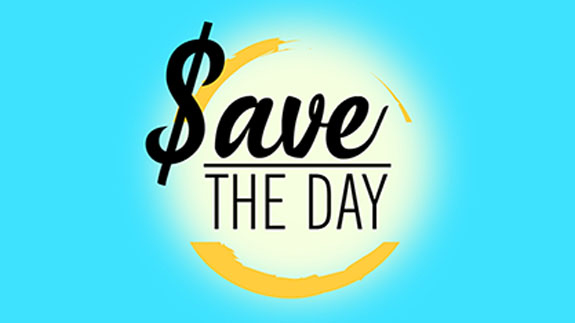 These five fantastic tech products will add convenience, luxury, and fun to your life in 2018. They're all available exclusively to The Talk viewers at amazing prices, starting at just $29, for a limited time and while supplies last at morningsave.com!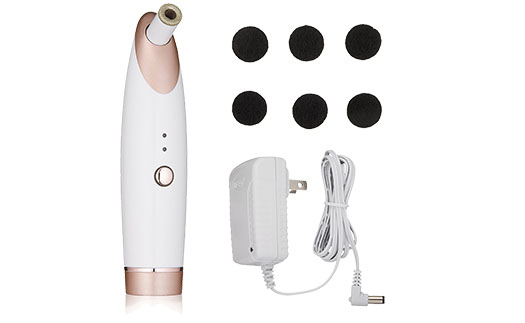 Trophy Skin MiniMD Microdermabrasion System
This handheld skin maintenance tool performs dermatologist-recommended microdermabrasion treatments to keep your skin looking young and refreshed.

With regular use, MiniMD reduces the appearance of pores, lightens hyperpigmentation, decreases the appearance of lines and wrinkles, reduces blemishes, and minimizes visible capillaries.

It is safe for all skin types, including sensitive skin. Product comes with a diamond tip and a 30-pack of black wool filters.

As High As: $99
$ave The Day Deal Price: $49
Discount: 51% Off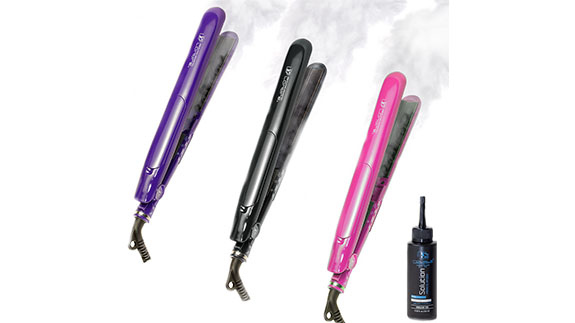 Royale Vapor Styling Iron with Argan Oil
Designed with the latest technology in hair care, the Royale Ceramic Vapor Styling Straightener with Argan Oil transforms heat, creating a deep-penetrating pure steam vapor that helps to restore and protect hair.

The unique basin, designed with an advanced filtration system, emits the signature Royale Argan Oil Infused Solution adding moisture and softness while restoring shine, volume, and flexibility. The vapor styling technology is designed to revitalize your hair.

It features Non-Stick Ceramic Plates, specially formulated with a non-stick compound embedded in the ceramic surface creating agility for effortlessly straight hair. Available in pink, black, or purple.

As High As: $400
$ave The Day Deal Price: $49
Discount: 88% off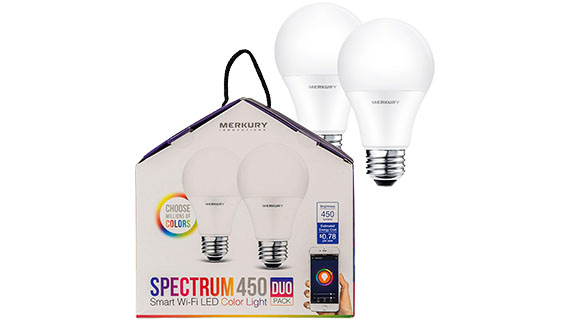 2-Pack of Merkury Innovation WiFi LED Smartbulbs
Control your lights using your smartphone, Amazon Echo, or Google Home devices from anywhere, anytime.

Change the color to set the mood or create some atmosphere in any room. Control whole groups of bulbs at once all with the click of your device or the sound of your voice. Set a schedule to turn your lights on/off automatically.

No additional hubs or systems needed, these bulbs require only a smart device such as your phone or tablet and a WiFi connection.

As High As: $80
$ave The Day Deal Price: $34
Discount: 58% off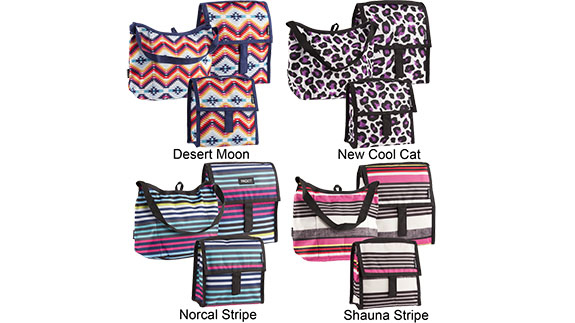 PackIt 3-Piece Freezable Lunch Bag Set
PackIt is the only foldable, freezable bag that keeps food and drinks cool for hours—no ice packs needed. The patented built-in freezable gel keeps items cool up to 10 hours. It's perfect for anyone bringing lunch to work, a snack to the gym, or drinks to an outside event.

These packs of three different sized lunch bags come in a variety of fun colors to choose from. The bags include a shoulder strap and exterior slip pocket for napkins and utensils.

As High As: $60
$ave The Day Deal Price: $29
Discount: 52% off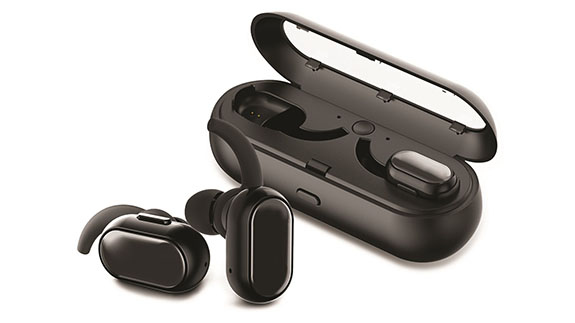 TrueBuds Wireless Stereo Earbuds With Charging Pod
These earbuds connect to each other for truly wireless stereo sound. After charging the protective, pocketable case for less than an hour, it can provide up to four full ear-bud charges giving the headset up to 10 hours of play time.

The sleek, lightweight design lets you take the earbuds wherever you go, never having to worry about tangled wires in your bag or pocket Noise reduction provides exceptional clarity with deep bass response. Features a special in-ear fit technology for more durability and comfort.

As High As: $100
$ave The Day Deal Price: $39
Discount: 61% off

Take advantage of all these great deals today at morningsave.com.

DISCLAIMER: *These special deals are brought to you by a 3rd party vendor, Checkout.org. None of these products are manufactured or endorsed by CBS or The Talk. All products are shipped by Checkout.org and all inquiries regarding these products or your order should be directed to MorningSave at morningsave.com/support or email support@morningsave.com.

Promotion restricted to customers in the 48 contiguous U.S. states and D.C. Available for a limited time and while supplies last.