Allison Janney Teases Kristin Chenoweth's Mom Guest Spot On The Talk
The seven-time Emmy winner will reunite with her former co-star in a hilarious upcoming episode of Mom.
What's going to make an all-new episode of
Mom
extra
-extraordinary?
Oh, just a very special reunion between
Mom
star
Allison Janney
and her former
West Wing
co-star Kristin Chenoweth!
Sitting down with
The Talk
hosts, the seven-time Emmy winner, who recently took home a Golden Globe for role as LaVona Golden in
I Tonya
, went into further detail about Kristin's upcoming guest spot on
Mom
. (Watch in the above clip!)
STREAM: Allison Janney Visiting The Talk On CBS All Access
Before she spilled the details though, Allison had the hosts take a guess as to who the
Mom
guest star would be.
"Here's a clue..." Allison started. "We had to do a '
walk and talk
' and then I had to look down at her and go, 'I can't believe we're even the same species.'"
The crowd caught on that that could only mean one person: Kristin Chenoweth!
Kristin, who Allison worked with on Seasons 6 and 7 of
The West Wing
, will star as Miranda in "a great episode where she plays a life coach... it's really funny."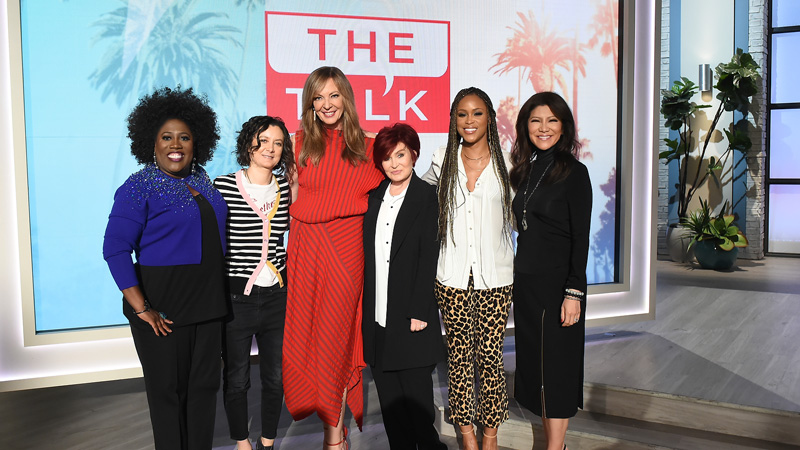 That's not the
only
upcoming
Mom
episode that'll have fans laughing out loud.
Another knee-slapper will be an episode featuring Bonnie and Adam (
William Fichtner
) attempting to plan their wedding.
"Adam wants a lovely, romantic, small affair, and... [Bonnie's] like, let's sell as much as we can off this," Allison joked about the episode, which airs on Thursday, Jan. 18 at 9/8c on CBS and
CBS All Access
.
Allison went on to say how much she adores "Bill" as a person. "He is so delicious!"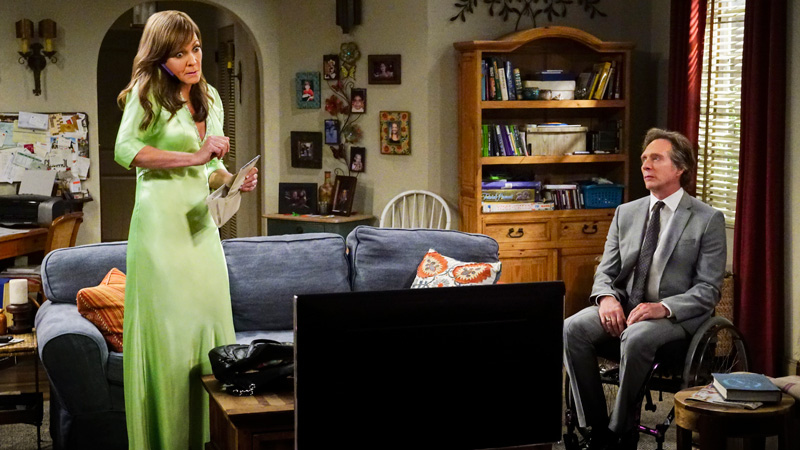 STREAM: Full Episodes Of Mom On CBS All Access
Can't argue with that!
Watch all-new episodes of
The Talk
Weekdays on CBS and
CBS All Access
.
Watch all-new episodes of
Mom
on Thursdays at 9/8c on CBS and
CBS All Access
.