James Corden Tells The Talk About Rap Battling With Helen Mirren
The Late Late Show host never knew what hit him.

What's it like to have a rap battle with Dame Helen Mirren? James Corden could tell you!

Visiting The Talk to chat about his new film, Peter Rabbit, The Late Late Show and 60th Annual GRAMMY Awards® host opened up about his experience sharing a "Drop the Mic" segment with the world-famous actress.

STREAM: The Late Late Show On CBS And CBS All Access

"Last week you did a 'Drop The Mic' segment where you went head to head with Oscar winner Helen Mirren," said The Talk host Julie Chen. "Did your producers have a hard time getting [Helen to agree to the bit]?"

"That whole segment is so amazing," James responded before admitting that his guest was initially nervous about entering the ring.

"[Helen] said to me earlier in the day, 'At first I was like, oh God, no. I couldn't do that,'" James continued. "And then she thought, 'Well, why not? I'll show the world that I've got some rhymes in my locker!' She destroyed me. There was some stuff in there I had no idea was coming."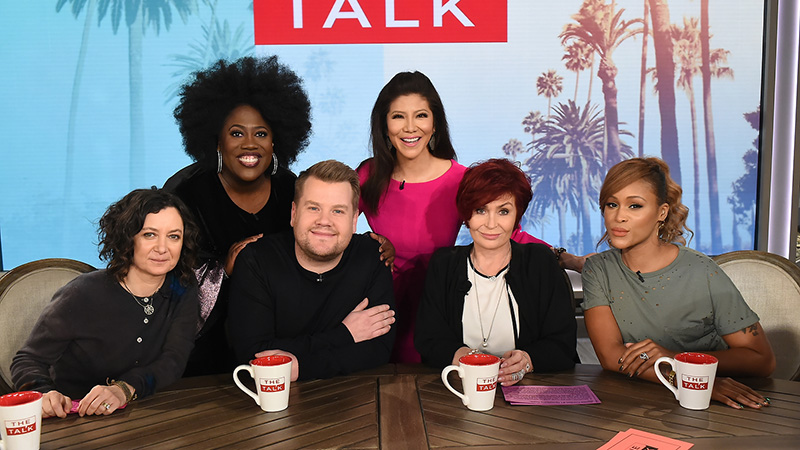 Later, The Talk hosts weren't about to let James go without a parting gift.

To congratulate him on his new baby with wife Julia Carey, they gave him a "Carseat Karaoke" car seat (in honor of The Late Late Show bit Carpool Karaoke), complete with an iPhone and microphone in case baby Charlotte feels like singing along with her dad.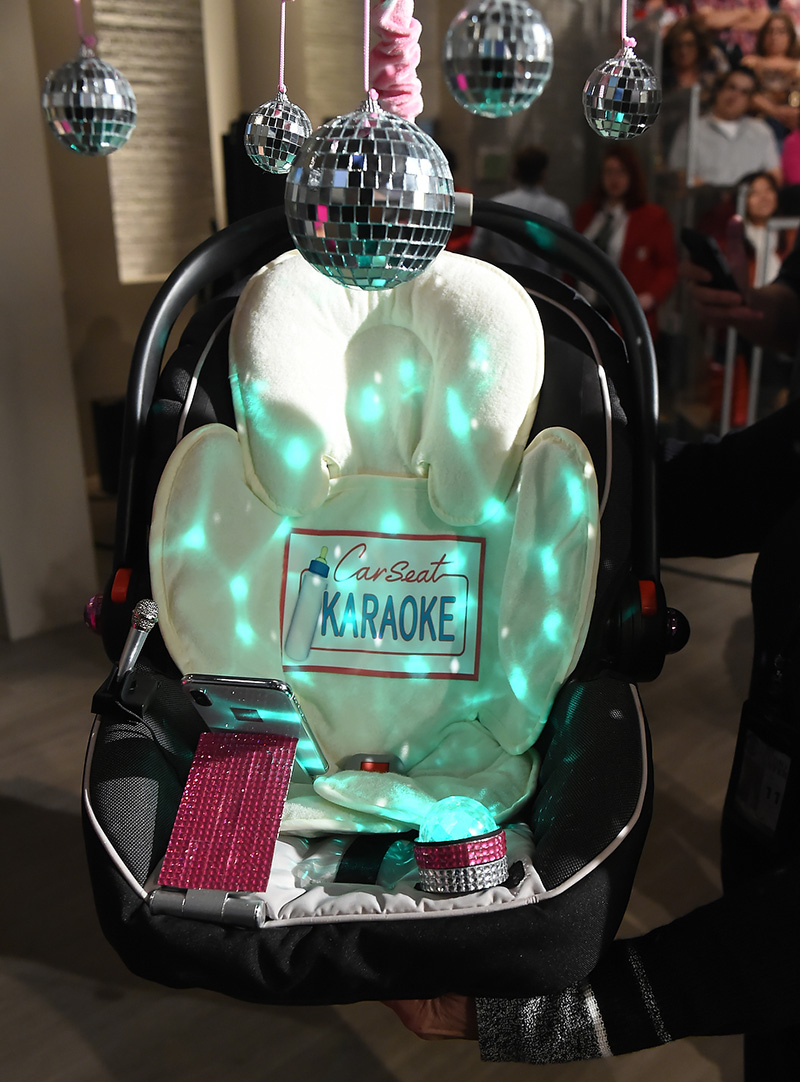 Something tells us James will get plenty of use out of that!

Watch The Late Late Show weeknights at 12:37am/11:37pm c on CBS and stream full episodes on CBS All Access.

Watch all-new episodes of The Talk Weekdays on CBS and CBS All Access.