'I Miss Him': Kelsey Grammer Remembers Frasier's John Mahoney
The Cheers and Frasier actor had only the kindest words for his late TV father while visiting The Talk.

Kelsey Grammer, one of television's best-known actors, stopped by The Talk to discuss his latest project, Leonard Bernstein's operetta Candide, now in production at the LA Opera.

Kelsey, who is also widely known for his work on the comedies Cheers and Frasier, touched on the recent loss of his Frasier co-star John Mahoney, who played his father, Martin Crane, on the hit show.

STREAM: Full Episodes Of Frasier On CBS All Access

"John actually played my father longer than I knew my own father," he told The Talk hosts. "So, he was more like my dad than my [own] father.

"It was an interesting thing," he continued. "I had the same relationship with David Hyde Pierce as my brother, 'cause I didn't really have a brother, either. So it was an interesting thing that we got to explore, what it might have been like, to have those relationships. I miss him."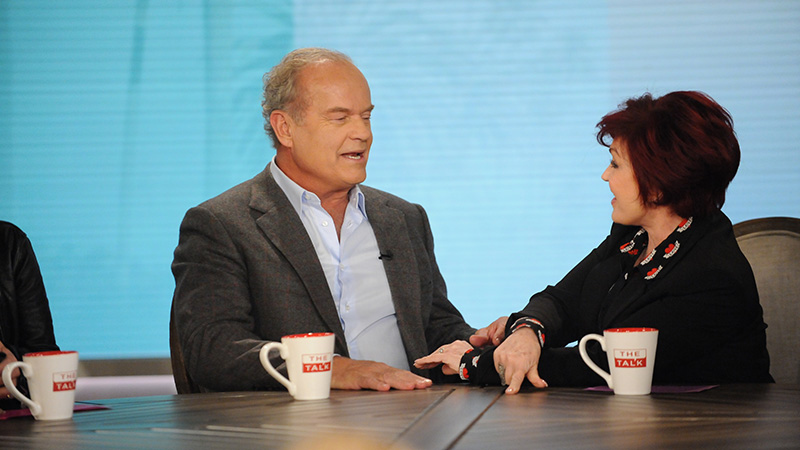 Stream full episodes of Cheers and Frasier on CBS All Access.

Watch all-new episodes of The Talk Weekdays on CBS and CBS All Access.