The Talk Plays Be My Valentine With 23andMe
Sean and Leilani Valentine reveal their 23andMe DNA results and play a game with The Talk hosts.
With Valentine's Day just around the corner, The Talk has teamed up with the genetic testing company 23andMe to show how you can get to know your loved ones in a whole new way: by learning about each other's DNA!

Today, Sean Valentine, host of the syndicated radio show Valentine in the Morning and his wife, Leilani, talked about what they learned from their 23andMe results and what it was like to discover them together. They also played a game called "Be My Valentine," inspired by their results.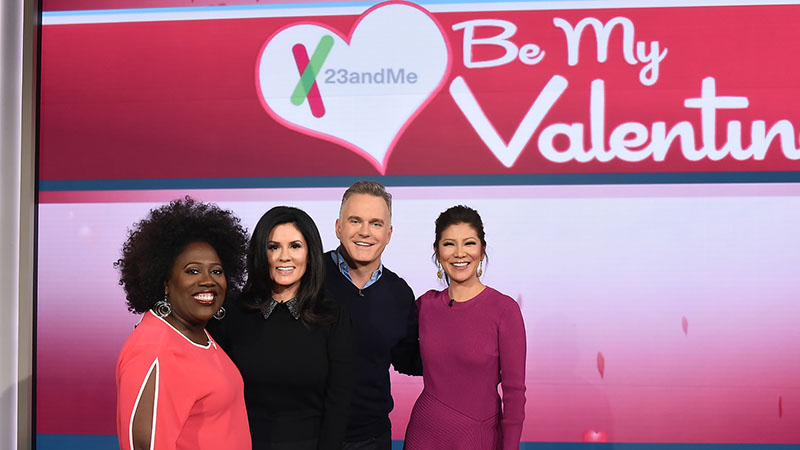 Why not get to the heart of what makes your Valentine unique with the gift of a 23andMe kit? Plus, 23andMe is offering 20% off all kits through Feb. 14.

Watch all-new episodes of The Talk Weekdays on CBS and CBS All Access.