Cooking With Kandi Burruss
Get the mouth-watering recipe for Mama Sharon's Chicken and French Toast.

Kandi Burruss visited The Talk to promote her Southern eatery, Old Lady Gang (OLG), which is located in Atlanta and shares some of the recipes that Kandi was raised on as a child. Her recipes can be found below.

Recipes courtesy of Kandi Burruss.

Mama Sharon's Chicken & French Toast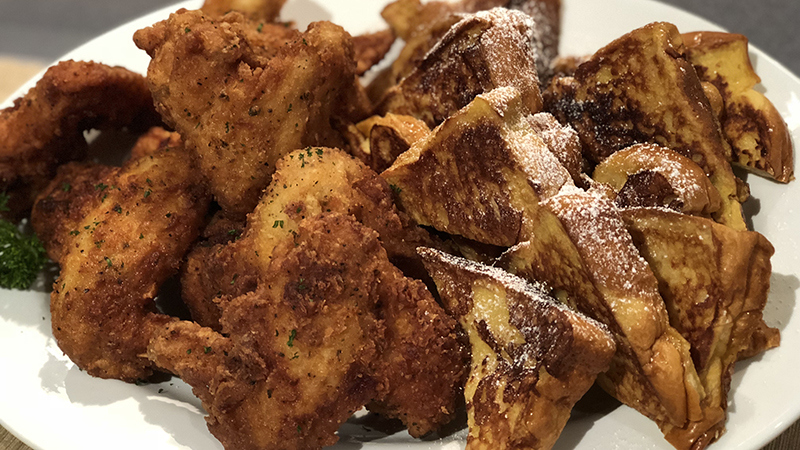 Ingredients (Chicken)
Salt
Pepper
Seasoning salt
Ranch dressing powder
Flour
Chicken wings
2 eggs

Method:
1. Season chicken with salt, pepper, seasoning salt, and ranch powder.

2. Put seasoning salt, ranch powder, salt, and pepper in the flour.

3. Scramble 2 eggs in a bowl.

4. Dip seasoned chicken in the seasoned flour. Then dip in egg batter. Then dip in flour again.

4. Fry until golden brown.

Ingredients (French Toast)
4 large eggs
3 tablespoons of honey
1 teaspoon of vanilla
Almond milk
Sliced brioche bread

Method:
1. Microwave 3 tablespoons of honey for 30 seconds.

2. Scramble 4 large eggs.

3. Mix the honey, 1 teaspoon of vanilla, a little almond milk, and eggs together for a batter.

4. Spray your pan or griddle with no-stick spray.

5. Dip bread in batter and lay on the pan to let it brown on each side until it's done.

Mama Joyce Punch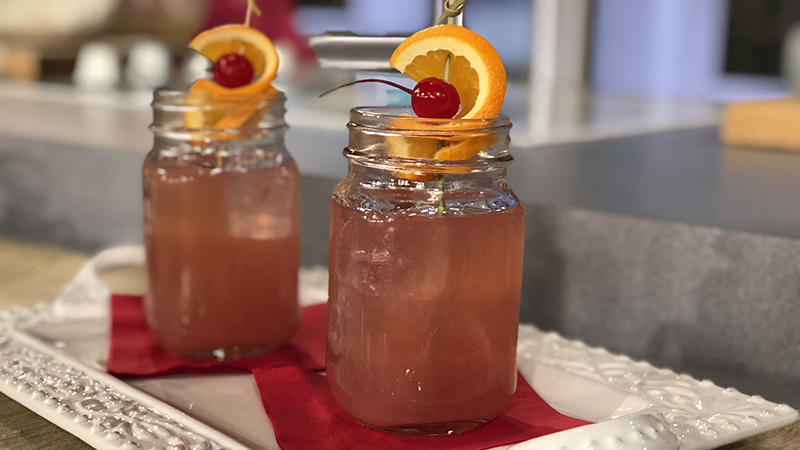 Ingredients
Bacardi Coco Rum
Cranberry
Pineapple
Sour
Banana liquer
Topped with Ginger Ale

Watch all-new episode of The Talk Weekdays on CBS and CBS All Access.