Mayim Bialik might have kept it professional when meeting The Big Bang Theory Season 11 finale guest star Mark Hamill, but that didn't last long!

Once she was alone and in her car, she shared a video on social media freaking out over meeting the Star Wars legend.

Visiting The Talk to promote the Season 11 finale of The Big Bang Theory, the actress told the Hosts all about her geek-out moment.

WATCH: Mayim Bialik Reveals Amy's Something Old, Something New

"I felt the Force!" she said. "But I also felt the humiliation when I realized that Mark Hamill actually is himself on social media and saw that. He thought I was adorable and so real, [but] I wanted to die."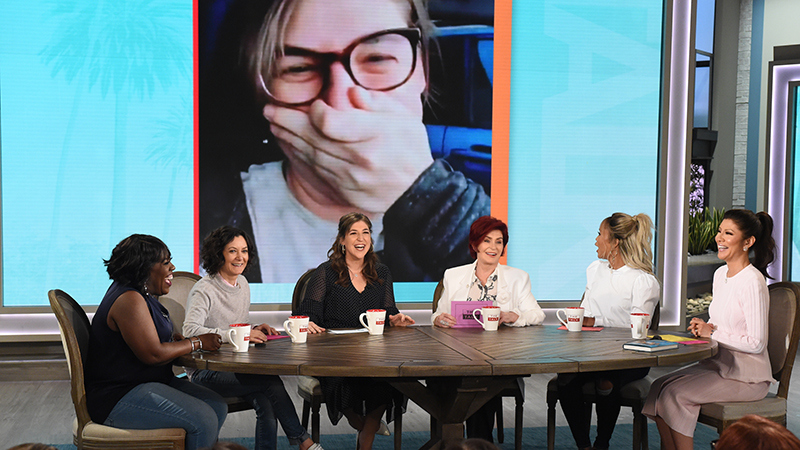 Mayim also told Julie, Eve, Sharon, Sara, and Sheryl about what it was like to film the highly anticipated finale, where her character, Amy Farrah Fowler weds Sheldon Cooper (Jim Parsons).

"When you were doing it, did it bring up emotions?" wondered Sharon.

"Yeah, it brought up a lot of emotions," replied Mayim. "Obviously as an actor, your job is to feel the things that the character's feeling. I actually have a website, Grok Nation, and I wrote about how, as a divorced woman, being in a wedding dress again and having all of that wedding attention, it brought up some big-girl feelings!"

STREAM: All-New Episodes Of The Talk On CBS All Access

Stream every episode of The Big Bang Theory Season 11 on CBS All Access.

Watch all-new episodes of The Talk Weekdays on CBS and CBS All Access.