Screenings Save Lives
Sponsored by Hologic Inc.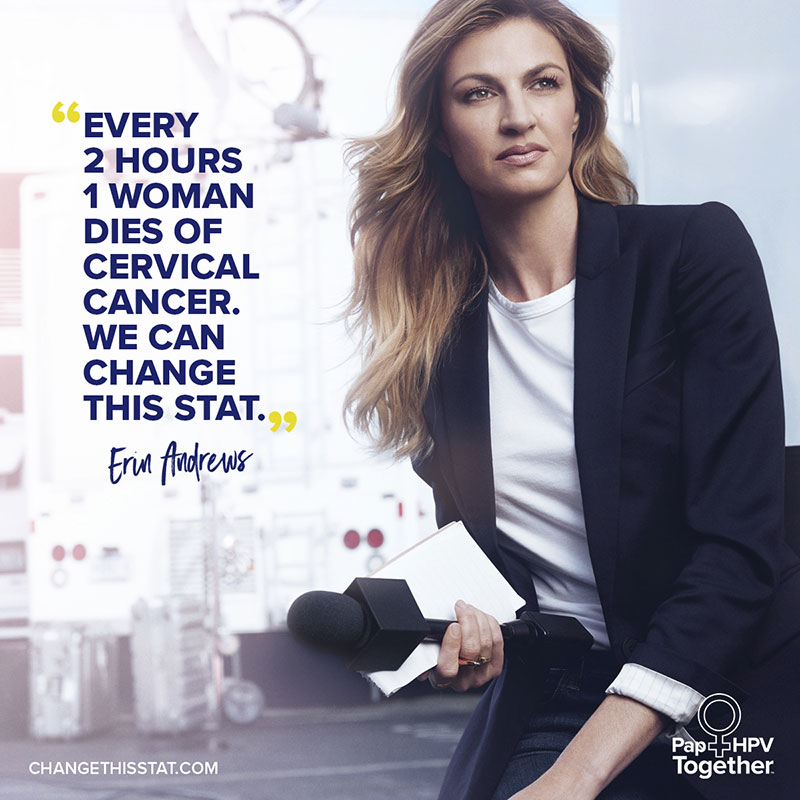 Cervical cancer is not only treatable; it is preventable through regular screening.
Yet, one woman dies from cervical cancer every two hours.
The Talk
has teamed up with Hologic to help change this stat. Brand spokespeople Erin Andrews and Dr. Jessica Shepherd joined the hosts to encourage women to go to the doctor and ask about a Pap test and HPV test together to screen for cervical cancer.
For more information, visit
changethisstat.com
.