Patrick Stewart Cleverly Avoids Choosing Alien Favorites In A Cheeky Game On The Talk
Patrick Stewart and Alison Pill—stars of Star Trek: Picard streaming Thursdays on CBS All Access—answer some hilarious game questions.
Posted on Mar 11, 2020 | 10:00am
Romulans, Klingons, and the Borg: a fearsome trio to meet in battle, and a difficult group of alien species for
Sir Patrick Stewart
to choose among for a game of "Shag, Marry, Kill."
So, in a truly diplomatic and Picard-like response, he got clever.
WATCH: Patrick Stewart And Alison Pill On The Talk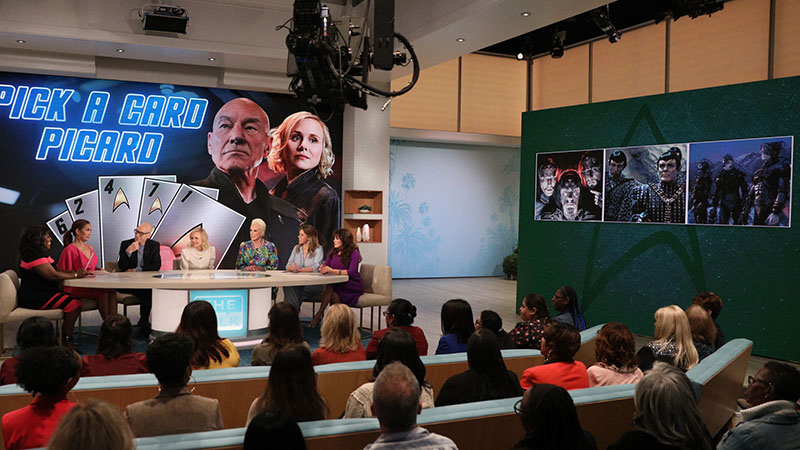 WATCH: Catch Up On Episodes Of The Talk On CBS All Access
On the Mar. 9 episode of
The Talk
, the
Star Trek: Picard
star participated in a round of the mischievous game while answering questions for "Pick a Card, Picard" with co-star
Alison Pill
, who plays Dr. Agnes Jurati. After selecting card no. 5, Stewart kept the peace with his response.
"Given the nature of our show, international, inter-galactic relationships, have changed," he said. "And so I would have to stand alongside each one of these races, and embrace them."
"Oh, so you'd shag them all?" host
Sheryl Underwood
joked, cracking up the audience, as well as Pill and the other hosts.
STREAM: New Episodes Of Star Trek: Picard On CBS All Access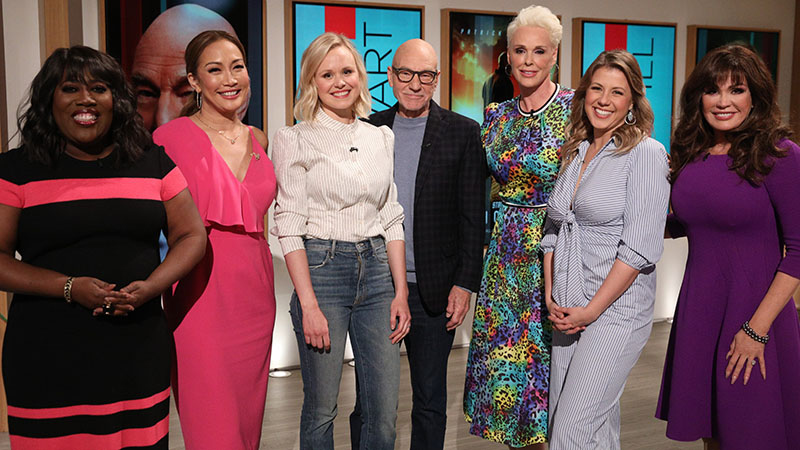 Stewart also admitted that, despite instructing his fellow bridge crew members to "engage" for decades, he doesn't actually know what warp speed is.
"I was once asked what warp speed was," he explained, "and I said, 'Well, you can't do it on the freeway.'"
Stewart gave a shout-out to his friend Sir Ian McKellan, who advised him against signing on to
Star Trek: The Next Generation
, and Sheryl asked if he had anything he'd like to convey to McKellan now on the subject.
"Sir Ian, you know how much I love you and admire you. And I do. I know that you have somewhat guilty feelings about the advice you gave me in 1987. Please, Ian, let it go."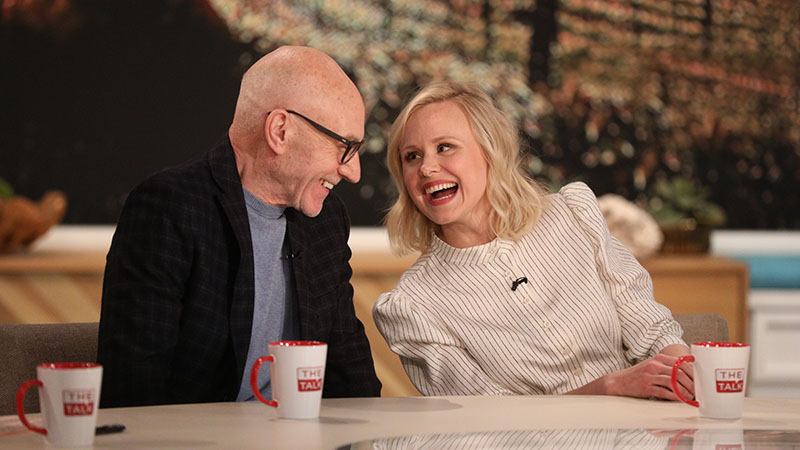 It seems Picard and Jurati's friendship on
Star Trek: Picard
extends into real-life, too. During "Pick a Card, Picard," Pill was asked what item she'd bring if she had to go into space for two years. Her adorable response?
"I'd have to bring my P. Stew!"
Watch all-new episodes of
Star Trek: Picard
on Thursdays, exclusively in the U.S. on
CBS All Access
.
And tune in for new episodes of
The Talk
Weekdays on CBS and
CBS All Access
.