Miss Piggy Joins The Talk!
Wednesday, March 21, 2012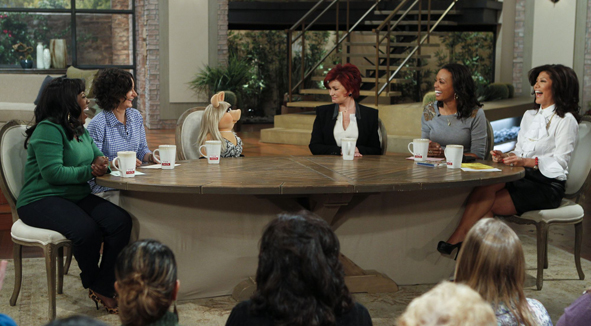 Miss Piggy Joins The Hosts Roundtable
Miss Piggy Live!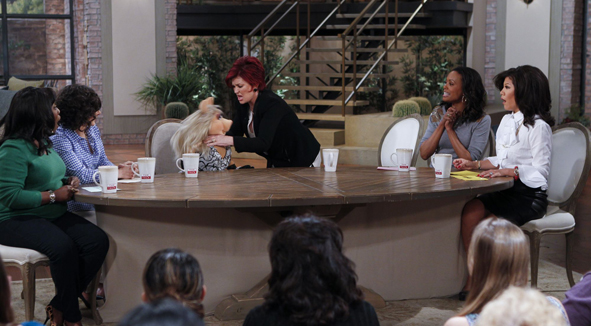 Miss Piggy vs. Mrs. O!
There seems to be a bit of jealousy over Miss Piggy spending time with Sharon Osbourne's husband Ozzy! The hilarious hair-pulling catfight was caught on tape!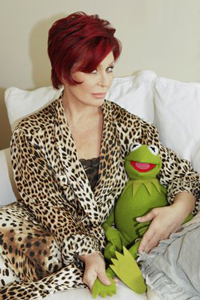 Sharon & Kermit Get Intimate!
"The Talk" co-host Sharon Osbourne and Kermit the frog share a special moment before the show in her dressing room.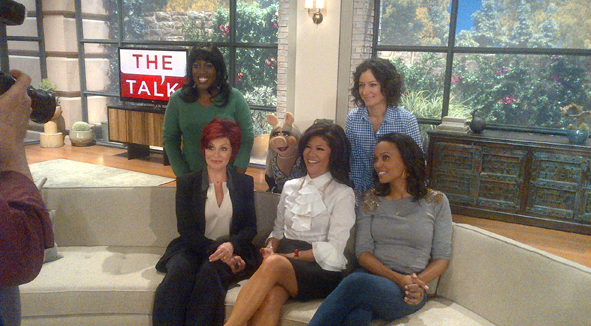 Miss Piggy Posing with The Talk Hosts!
Hollywood's biggest diva, Miss Piggy with Sharon Osbourne, Julie Chen, Sara Gilbert, Aisha Tyler & Sheryl Underwood.