Back to Cast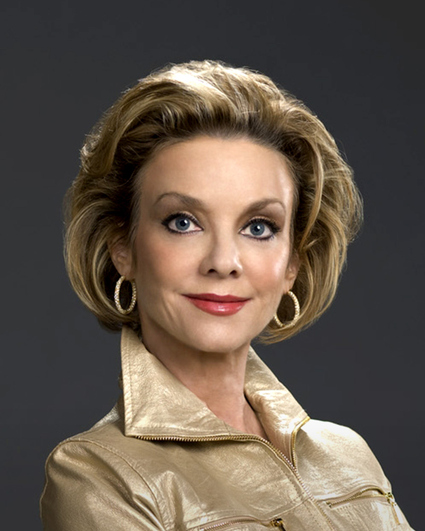 Gloria Bardwell
Judith Chapman
Biography
Birthday: November 15
Judith Chapman, the daughter of a retired Air Force General, was born in Greenville, S.C., but spent most of her childhood living outside of the United States. She began her acting career at the age of 14, working in commercials and "Spaghetti Westerns" while living in Spain. After graduating from Stephens College with a degree in theater, Chapman headed to New York where she began working in commercials and theater. She also joined the prestigious Actors' Studio, and landed the role of Natalie Hughes in the daytime drama "As the World Turns."
She has enjoyed a long career in the world of daytime drama, appearing as Charlotte Greer in "Ryan's Hope," Ginny Blake Webber in "General Hospital," Sandra Montaigne in "One Life to Live" and Angelica Deveraux in "Days of Our Lives." Chapman also appeared in "Murder, She Wrote" and "Magnum, P.I.," on the Network, "The Fall Guy" and "Silk Stalkings." Additionally, Chapman appeared in the television movies "Mortal Fear," "Farrel for the People" and "Five of Me." She also hosted the travel show "Hello Paradise."
Chapman appeared in several feature films, including "28 Days," "The Sweetest Thing," "Night of the Running Man" and "Scorpio One."
After teaching several semesters at College of the Desert in Palm Desert, Calif., Chapman returned to acting with a new passion, as well as a desire to direct. She mounted the play "The Belle of Amherst," based on the life of Emily Dickinson. Also, she directed "Jekyll and Hyde: The Musical," "Equus" and "Born Yesterday," and performed in "Sordid Lives," "Orson's Shadow" and "Blythe Spirit."
In 2007, she was recognized by The National Academy of Television Arts and Sciences with a Silver Circle Award which honors members of the television community who have contributed 25 years to the industry.
Chapman founded "The Troubadors of Daytime," a theater company of Daytime actors who utilize their time, talent and love of the theater to perform and raise money for organizations. Chapman lives with her life partner, James, in Palm Springs, Calif., where he owns the Vineyard Tuscan Grill Restaurant. She enjoys teaching yoga and traveling, and has visited many exotic locations, including India, Thailand, Sri Lanka and Nepal.
Her birthday is Nov. 15.