Back to Cast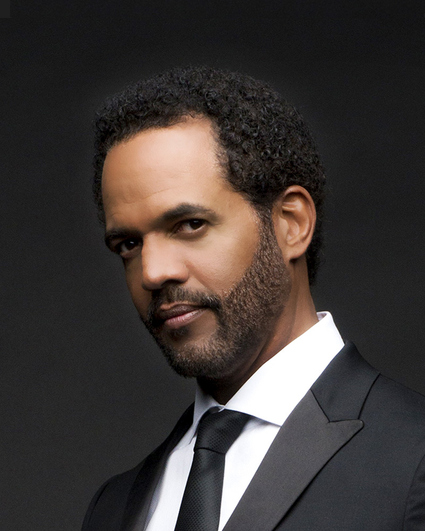 Neil Winters
Kristoff St. John
Biography
Birthday: July 15
In 1989, Kristoff St. John joined the cast of the daytime drama "Generations" as Adam Marshall, which garnered him two Daytime Emmy Award nominations for "Best Supporting Actor in a Drama Series" in 1990 and 1991. In 1991, he joined the cast of THE YOUNG AND THE RESTLESS as Neil Winters. In 1992, he won the Daytime Emmy Award for "Outstanding Younger Actor in a Drama Series" and won a Daytime Emmy Award for "Outstanding Supporting Actor in a Drama Series" in 2008. Also, he was nominated for a Daytime Emmy Award for "Outstanding Supporting Actor in a Drama Series" in 1993, 1999, 2000, 2007 and 2015. In 2016, he received his first nomination in the Lead Actor category. In addition, St. John won the NAACP Image Award for "Best Actor in a Daytime Drama" in 1993, 1994, 1996, 1997, 2003, 2004, 2007 and 2008. He has been nominated for the Image Award 13 times.
St. John made his television debut at age 7 in the series "That's My Mama," and starred in the series "Charlie & Company," with Flip Wilson, Gladys Knight and Della Reese; "The Bad News Bears" and "The San Pedro Beach Bums." His additional television credits include guest-starring roles in "Diagnosis Murder," on the Network, "Suddenly Susan," "Arli$$," "The Jamie Foxx Show," "Get Real," "Pensacola," "Martin," "Living Single," "For Your Love" and "The Cosby Show." He had a recurring role on "Hangin' with Mr. Cooper."
Throughout his career, St. John has worked with such legendary entertainers as Richard Pryor, Tony Orlando, Diahann Carroll, Jack Warden, James Earl Jones, Smokey Robinson, Irene Cara, Farrah Fawcett, Jon Voight, and had the distinction of playing the role of Young Alex Haley in "Roots 2," for which he won a Youth in Film Award.
St. John's feature film credits include "The Champ," "Top of the Heap," "Avatarmania" and "Pandora's Box."
St. John formed a production company to produce and direct his own projects. In 1995 he produced and hosted the CBS series "CBS Soap Break," an up-close and personal look at CBS soap stars. Also, he has written, produced, directed and hosted two installments of a behind-the-scenes video series titled "Backstage Pass to the Daytime Emmys." He exercised his hosting chops as a co-host on the red carpet for TV Guide Channel's 2007 Golden Globes pre-show.
St. John, who is active with the Juvenile Diabetes Foundation, American Diabetes Foundation and PETA, has three children: Julian, Paris and Lola.