Chrishell Stause Opens Up About Her Mischievous New Role On Y&R
The gorgeous actress heads to Genoa City on May 25 to stir up some trouble.
Posted on May 24, 2016 | 02:10pm
Look out, Genoa City. There's a new wild child in town, and she's ready to stir up a little trouble!
Chrishell Stause makes her debut on
The Young and the Restless
on Wednesday, May 25 as Bethany Bryant, a fun-loving beauty who speaks her mind. In preparation for her big debut, CBS.com spoke with the actress about her new role and what it's like working with her best friend, Melissa Claire Egan, and her boyfriend, Justin Hartley. Read on for all the details!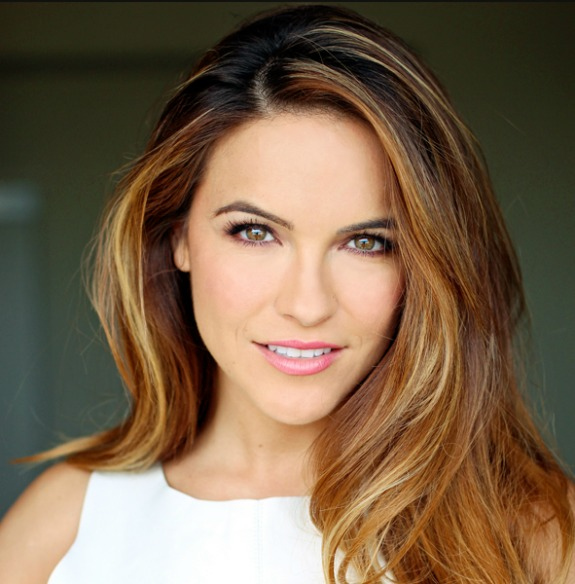 Photo:
© Marie Westbrook
How would you describe your character? Do you share any traits with her?
"I would describe her as very free. She's very live-in-the-moment. She enjoys being a bit of a troublemaker. I would say we all have those traits in us; it just depends on your mood, I suppose. It's super fun to play this character because there are similarities. I would like to think I'm not as much of a troublemaker, but it sure is fun to play one!"
What do you like about working in daytime?
"First of all, I would say the people ... A lot of these people I'm lucky enough to work with throughout the years in different shows and experiences, and I feel like it's in its own little community. It's been one of those things where you see certain people that you hadn't seen in a while, and who are just so grateful to be there and are so good at what they do. I feel like it's been like a little welcoming."
Did the strong fan response surprise you?
"I've gotta say, daytime fans are the best fans. Everyone always says that, and it's so true. It's one of those things where I couldn't wait for people to find out because I knew they would be excited, but [the response] always kind of exceeds your expectations. It just felt really warm and welcoming, and it just made the whole experience even more exciting."
What's been one of the best things about working on set at Y&R?
"Part of it is the people—working with Justin and Missy, that goes without saying, and so many people I've known for so long in the business, but I've never had the pleasure of working with. So, that's part of it. And, then, the other half of it, I would say, is because the character itself is so fun and cutesy, and it's just so fun to play a character that's kind of a loose cannon. So, it's half-and-half."
What's it like working with your best friend, Melissa Claire Egan, again?
"We've been best friends for so long, and it's one of those things where we really didn't miss a beat. It's kind of amazing to be like, 'Hey, what are you doing for lunch, where are we going?' That's been awesome. We haven't actually had a scene yet together, so fingers crossed that will happen, but even if not, it's just so amazing to have someone you not only love working with, but, she's like my sister at this point. I was in her wedding, so we just have such a long history with each other, and I can't even tell you how cool that is."
What was it like preparing for this role compared to roles you've played in the past?
"[Bethany's] gone through a lot, and you're trying to put that all together and understand why she would act the way she does. This one was a little easier to step into because she really is kind of 'what you see is what you get.' She'll tell you how she feels."
Is there anyone you've wanted to work with?
"The other day I worked with Jess Walton, who is obviously someone I grew up watching, so that was really exciting and really fun. She's such a fun character, too, so to be able to step in and work with someone who is truly iconic on this show was amazing. And, also, Jason Thompson ... We've known each other for so long, so it was really cool to work together."
Just how much drama will Bethany bring? Make sure to tune-in to
The Young and the Restless
to find out!
More on CBS.com:
Y&R Interview: Get To Know Michael Roark (Travis), Victoria's New Fling
Yvette Nicole Brown On Y&R: "This Is Huge For Me"