Summer's here, and CBS Daytime is about to make a huge splash. From sexy afternoon swims to steamy romances, things are about to get too hot to handle.

To kick off the season, CBS.com is checking in with some of Y&R's most beloved stars to learn about their summer plans, fitness tips, and how to stay cool as the temps rise (hint: they might be shirtless). First up is the dreamy Joshua Morrow ("Nick Newman"). Is it hot in here, or is it just us?

Read on for all the details.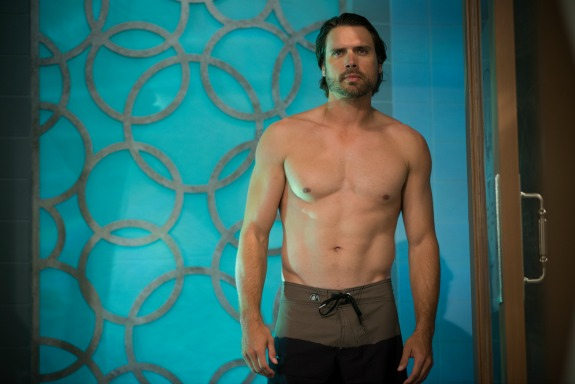 What are your vacation plans?
Joshua Morrow: "I'm taking my son to Cooperstown, New York, to play in a big baseball tournament that's a week-long. It's a super cool father-son thing to do, and I'm really looking forward to it. Then I'll be back and we'll celebrate the Fourth of July with the family, and then a couple weeks later, we'll head off to our annual Yosemite trip, which is the best trip we take all year. We just hike, bike, swim, hang out, barbecue, and [have] cookouts. It's like a dream. We've got those two trips planned, and a couple weeks later, the wife and I are heading off to Mexico, just the two of us."

What's the best trip you've taken with your family?
JM: "As a family, the best vacation we've ever taken is the Yosemite trip. I love it 'cause the kids can't use their iPads and we sleep in tents. We drive an RV up there, but the boys and I sleep outside, while my wife and daughter sleep inside. It's nice unplugging from the world and being outside and getting to just enjoy campfires."

What's the best adults-only trip you've taken?
JM: "The greatest trip I've ever taken with my wife is when we went river-rafting in Idaho for five days with eight other couples. Just to be able to do that with a bunch of your friends and to sit around a fire at night and drink beer and laugh and talk—to me, that's the best trip I've ever taken."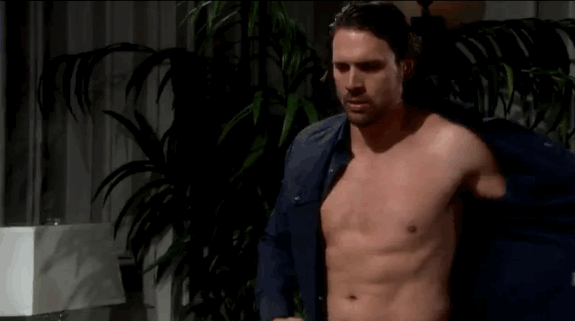 What do you do to stay fit during the summer?
JM: "My summer workouts don't change much because most of my workouts revolve around sports. I try to get into yoga once a week, but I'm very active: I play a lot of tennis and basketball and soccer throughout the week. I try to hit the gym one or two times a week, but I have so many kids now and I coach all their sports, and then I play my own sports, and that's kind of how I stay relatively active. During the summer it's beach volleyball time, which keeps you in pretty great shape. It's rough, but I love it. I was put on this earth to beat people at things, so every day I like to say, 'Yep, I beat somebody at something [laughs].'"

How do you stay cool during summer?
JM: I live right next to the water, so we're in the ocean quite a bit when we have time. Sometimes, I'll jump in the pool."

What can you tease about what's in store for Nick this summer?
JM: "They've got to figure out the Victor thing. Nick's been basically drawing a line in the sand where his dad is concerned, and the family's kind of fractured at this point. So as powerful and as popular as his family is, who knows if they're going to be able to put the pieces back together. The Newmans are tough, but they're not afraid to fight when necessary."

Stay tuned for more interviews every Friday, and make sure to watch The Young and the Restless on CBS and CBS All Access.
More on CBS.com:
Y&R Recap: What Sinister Scheme Does Hilary Have Up Her Sleeve?
Must-See Moment: Will Sharon's Nightmares Drive Her To Confess?