Eric Braeden Reflects On 11,000 Episodes Of The Young And The Restless
The Y&R actor opens up about what he's learned by playing Victor Newman for 36 amazing years.
Posted on Sep 1, 2016 | 02:45pm
For 36 years, fans all over the world have come to know and love
Eric Braeden
as Genoa City's most notorious businessman, Victor Newman. Although he's one of the longest-running members of
The Young and the Restless
, even Braeden could hardly believe that the beloved soap had already reached the incredible 11,000-episode mark.
To celebrate the monumental milestone, Braeden spoke with CBS.com about his experience on Y&R.
"I think the most immediate thing that comes to mind [about the 11,000th episode] is that one loses all sense of chronology," Braeden said. "You lose your sense of time when you're here. I am deeply grateful to audiences who have stayed with us for as long as they have; and, secondarily, I'm grateful to the writers and to the crews, who have turned this into a show."
Among the incredible writers Braeden's worked with over the years is show creator William J. Bell, who served as Y&R's head writer for 25 years. Though Bell passed away in 2005, his memory lives on through the efforts of the actors who work hard to uphold the characters he lovingly crafted.
"Let's just say I miss him, and I miss his leadership," Braeden said. "Of course, I'm deeply grateful that he created this character."
Bell's leadership fostered an environment where actors felt they could be creative and take risks. After decades of experimenting with his character, Braeden said he's learned a lot about the art of storytelling and about who he is as a performer.
"I've grown as an actor, certainly, because of all of the many facets of the character," Braeden said. "In nighttime television, if you play the bad guy, you play the bad guy. Period. There's never a side to those characters that explains who they are or softens who they are. It's really black and white. In daytime, it is not. For that, I am deeply grateful to this medium. Have I learned? Yes, of course. The daily practice makes you better."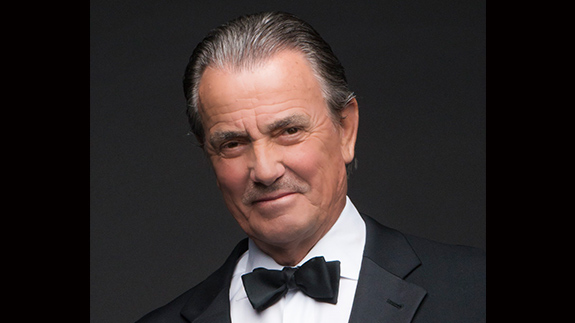 Photo: © Edward McGowan/Plain Joe Studios
But, Braeden's learning didn't stop with character development. In fact, one of the most remarkable lessons he's learned through daytime TV, specifically, has little to do with plot lines and everything to do with his commitment to his role and his fans.
"I think the most valuable lesson I've learned as an actor is that what you do obviously affects people's lives," Braeden said. "That is not something you learn in film or nighttime television because you're almost never in contact with the audience you play to. In daytime, because we make public appearances, we see so many fans, and suddenly you realize, 'Oh my God! What I do does make a difference to people.'"
While his work as Victor Newman has impacted millions of people from all over the world, Braeden clarified that he's not like his character at all in the real world. Instead of scheming, there's love; and instead of back-and-forth betrayals, there's a strong sense of loyalty.
"I would never have the kind of relationship Victor has with his family with my children or grandchildren," Braeden said. "I would be horrified by that ... I'm a totally different person with my family than Victor is to his."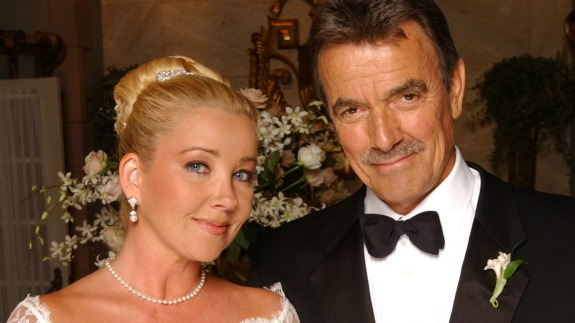 ​
Though Braeden's home isn't as full of conflict as it is on Y&R, it isn't without excitement. The former athlete has lived a life of adventure and is writing an autobiography, which will be published in February.
"I hope it's entertaining," he said. "I've certainly had an interesting life."
Yes, you have, Mr. Braeden. Thank you for sharing so much of it with us.
Watch
The Young and the Restless
on weekdays on CBS and
CBS All Access.