Y&R's Eileen Davidson On Working With Erika Girardi: 'She Was Terrific'
The actress shared what it was like being on the Y&R set with her Real Housewives Of Beverly Hills co-star.
Posted on Dec 13, 2016 | 03:35pm
There's a new face coming to Genoa City—and you just may recognize her!
On Thursday, Dec. 15,
Erika Girardi
from
The Real Housewives Of Beverly Hills
(
RHOBH
) will appear alongside her co-star and friend
Eileen Davidson
on a special episode of
The Young and the Restless
.
Eileen talked with CBS.com about how the fun collaboration came to life, what it was like to work with Erika in a different setting, and what surprised her most about the experience. Plus, the actress weighed-in on Billy and Jack's drama!
Read on for more!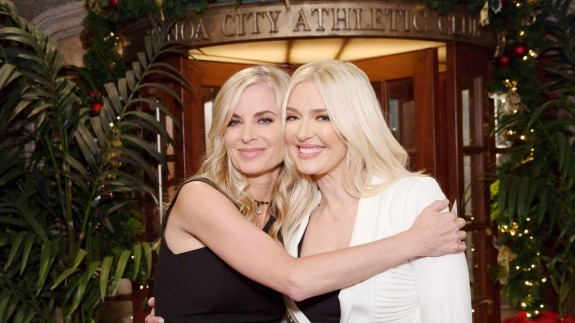 Photo: © JPI Studios
While the
RHOBH
crew often follows Eileen around on the Y&R set, the actress admitted this is the first time another woman from her popular reality-TV show has joined her in Genoa City—and it couldn't have been more special.
After learning how important soap operas were to Erika and her family, Eileen offered her
RHOBH
co-star the opportunity of a lifetime.
"It was really fun," Eileen said. "From the moment I thought about doing this, I thought Erika would be good, and she was. She was terrific ... It meant a lot to her. She grew up watching [soaps], and they've always been important for her and her mom and grandma, so this was a cool gift. I gave it to her for her birthday."
PHOTOS: Ashley Abbott's Best Looks On Y&R
Though the two women spend a lot of time together filming
RHOBH
, Eileen said she was happy to see Erika thrive in a different setting and become invested in her character. At one point, Erika even felt confident enough to vocalize her vision with the director.
"I loved the fact that she felt strongly enough about her character and her performance that she could say something [to the director]," Eileen said. "That just tells you she's a professional. She's been doing her own thing and taking care of her own business for a long time."
But, Erika's not the only one who knows how to navigate new situations. Between launching her new app and trying to keep the peace between her brothers, Billy and Jack, Ashley Abbott has had her hands full lately.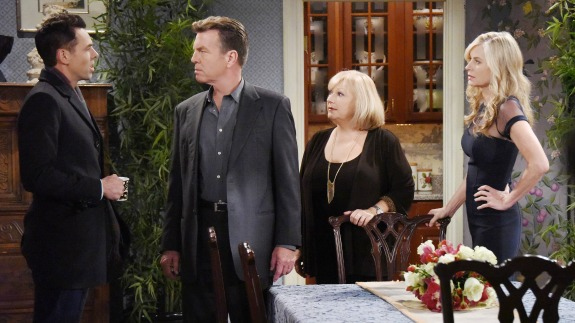 Photo: © JPI Studios
"She seems like she's always putting out fires, which has kind of been her middle name, and she's still putting out her brothers' fires," Eileen said. "She's trying to put the company and her family first, and that keeps her busy."
Though Ashley hasn't been able to mend her brothers' relationship, Eileen thinks her persistence is noble. When asked what advice she'd personally give to Billy and Jack, Eileen said: "Pretty much what Ashley says. The holidays are here, so it'd be great if they could get together. They need to get past this part and do their best to forgive each other."
To see Erika's visit to Genoa City, watch
The Young and the Restless
on Thursday, Dec. 15 on CBS and
CBS All Access
.
Watch
The Young and the Restless
Weekdays on CBS and CBS All Access.
​